This 16-days tour will take you around all the famous destinations throughout Myanmar overlapping six main attraction sites and the surrounding highlights and guarantee that you will get authentic experiences around the country. You will be meeting authentic local people, interacting with them, learning their daily lives, tasting local cuisines, enjoying wildlife, beautiful sceneries and cultural and heritages of people around the country. The trip is suitable for all type of travelers of different ages. Planning the tour arriving in and departing from two different points, Mandalay and Yangon, saves considerable amount of time and enables more time for exploration.
This tour departs on 22nd of every months from September 2019 till April 2020. 
16 Days
Available on request
Mandalay International Airport
Highlights
What makes this tour special
Explore structures and temples from the ancient kingdom of Mandalay
Enjoy yummy taste of famous foody destination
Immerse yourself in the tranquil environment of world heritage site "Bagan"
Observe lives on the Ayarwaddy River
Learn the spiritual belief of locals at Mt. Popa
Interact with local Danu tribes in Pindaya and enjoy meals with them
Experience local train rides observing locals on the train
Meet the ethnic people around the Inle Lake
Explore cultural sites and beautiful sceneries along the trip to the south
Day 1: Arrival Mandalay (-/L/D)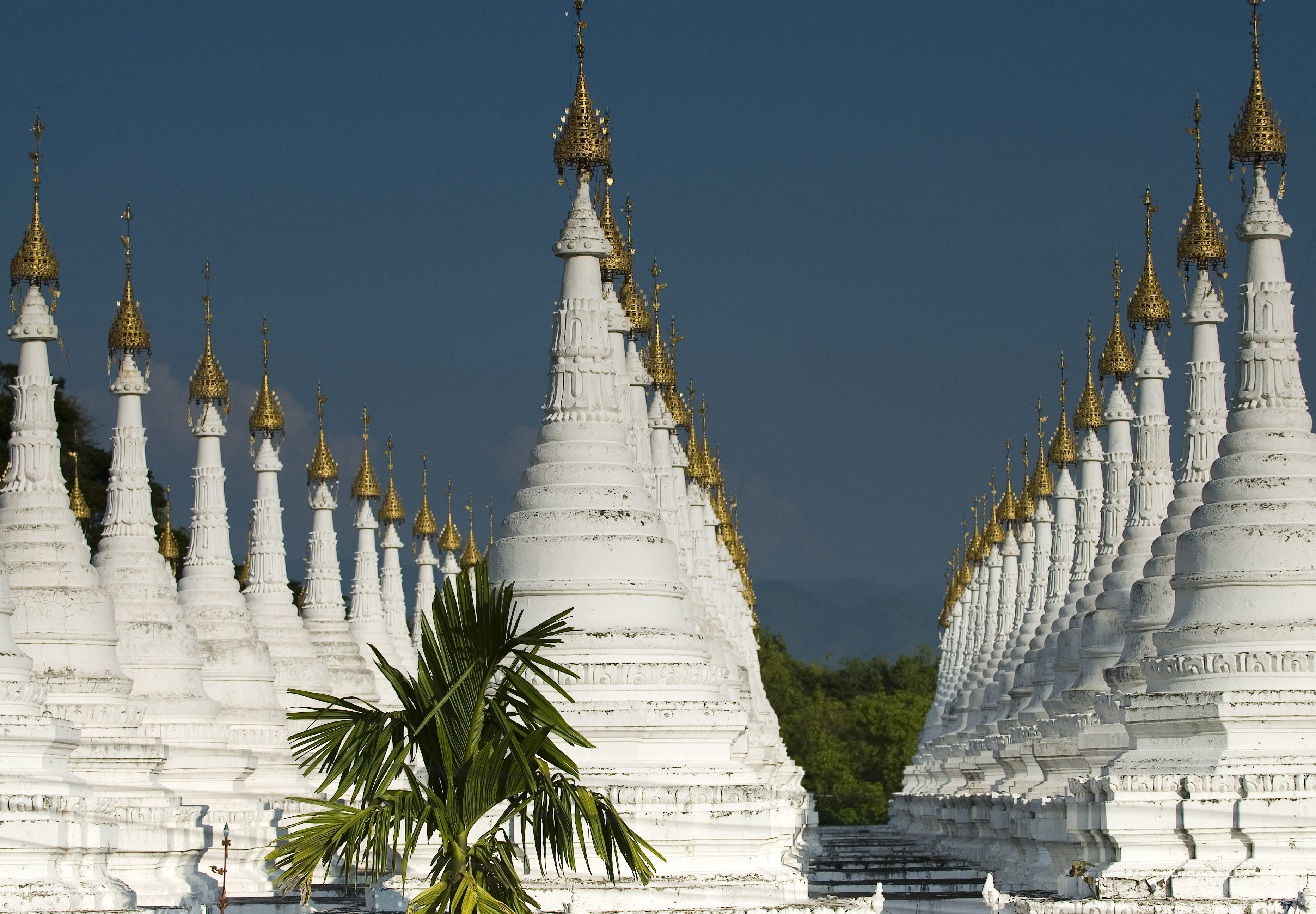 Upon arrival, you will be greeted by your Guide who will accompany you as you transfer to the hotel. After taking some rest, start a visit to Shwe Nandaw Kyuang, noted for its intricate wood carvings and Kyauk Taw Gyi Pagoda, home to a huge marble Buddha. Continue to visit Kuthodaw Pagoda, considered 'the world's largest book', housing a collection of more than 700 marble slabs inscribed with Buddhist teachings. If time allows, proceed to Mahamuni Pagoda. Then, climb to the top of Mandalay Hill to watch the sunset. 
Overnight in Mandalay
Day 2: Mandalay – Ava – Sagaing – Amarapura – Mandalay (B/L/D)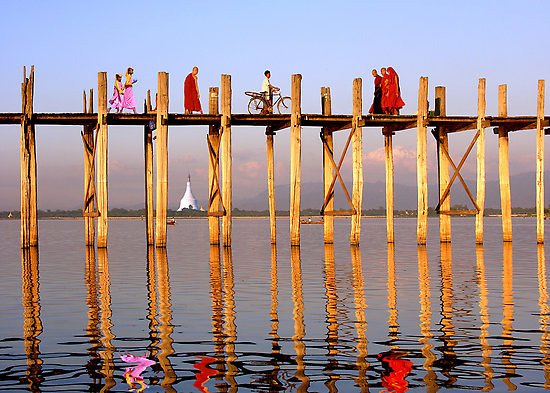 Today journey begins with a visit to Mahagandayon monastery, home to over one thousand monks. (Note: if you would like to go at the time of almsful, you need to go at 5:00am). Then, depart for an excursion around Mandalay to explore the former capitals of Ava, Sagaing and Amarapura. 
This morning, drive to Ava, the capital from 14th to 18th centuries. Bikes are the best way to tour Ava's beautiful ancient capital, an area rich in history and light on traffic. Shady trees and flat cycling make a great tour route, riding through small communities and picturesque ruins. Visit the old wooden Bagaya Monastery and the remains of the Royal Palace and Fort. There are many small villages located amid Ava's ruins and as you travel by horse and cart you'll get a glimpse of local life in the Burmese countryside. Then cross a bridge over the Irrawaddy River to Sagaing, the religious center of Myanmar. Covered with 600 white-painted pagodas and monasteries, it is home to 3,000 monks and 100 meditation centers. You will visit pagodas such as Swan Oo Pon Nya Shin and U Min Thone Sae. You'll also visit Sagaing's market, for a range of items for sale including locally made pottery, silver and other handicrafts. We will also stop at a small pottery village to see the process of making the water pots found throughout Myanmar Return toward the city and stop at Amarapura, the 'City of Immortality'. Visit a silk weaving workshop which produces exquisite handmade products and continue on for a stroll across the 200 year old, teak U Bein Bridge. 1.2 kilometers in length, it is the world's longest teak span. 
Overnight in Mandalay
Day 3: Mandalay Tea Shop & Foodie Tour (B/L/D)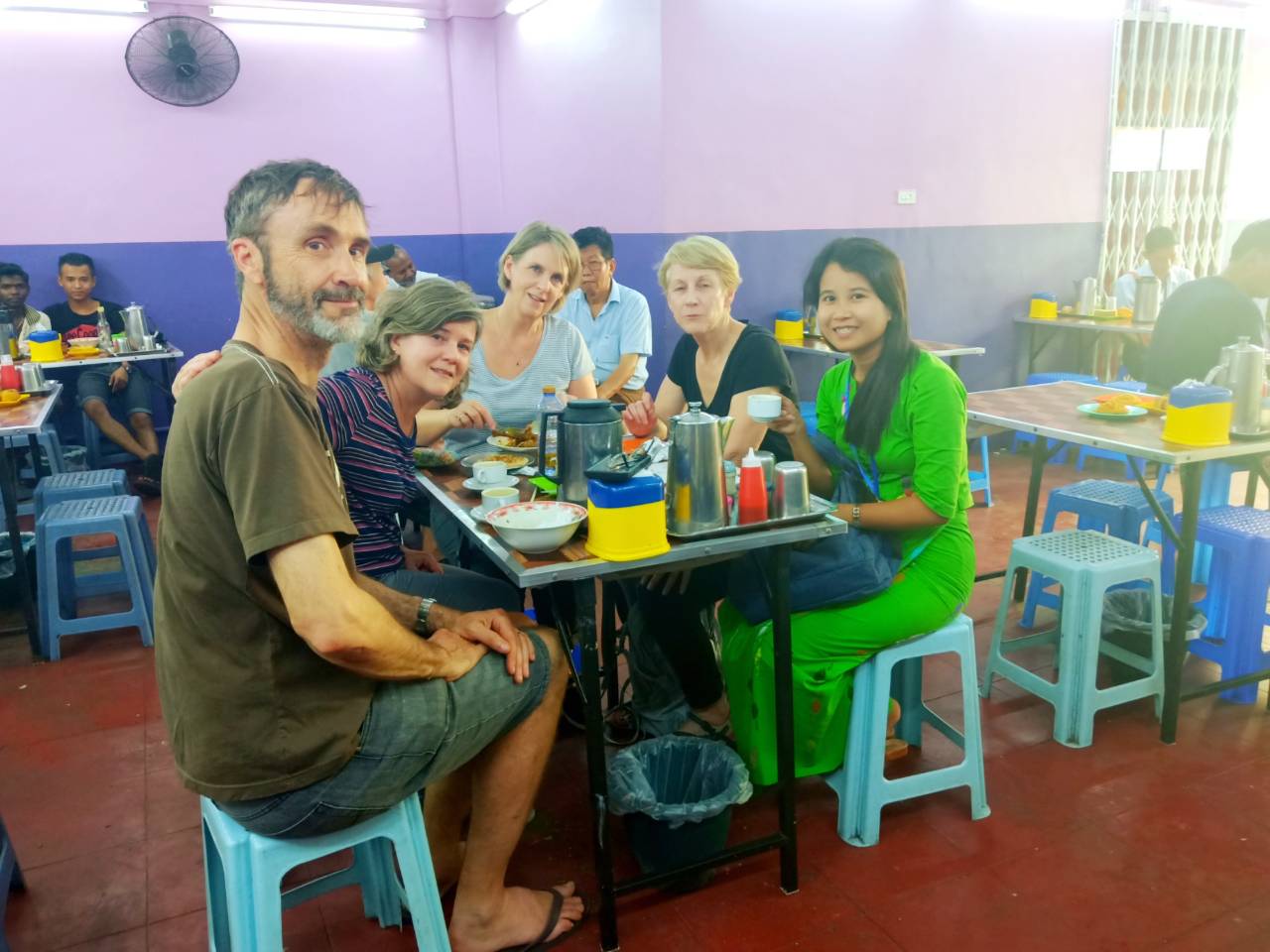 Around 7:30 am, you will join the Mandalay Tea Shop and Foodie tour and you will eat food with the locals. You do not need to enjoy your breakfast at your hotel. The tour is included breakfast and  lunch. Our guide will pick you up at your hotel and transfer to the meeting point of the tour. In this tour, you will have your own trishaw and driver. The tour takes in a variety of street stalls, morning restaurants and tea shops. A market visit makes a break from all the eating and a fresh fruit juice stand helps to wash it all down – usually seven stops in total. (Note: Vegetarians can be catered for easily (although there is one stop, for mohingh a, where unfortunately they cannot try anything if they do not eat fish). 
The tour ends around 12pm. Afterwards, our driver will be waiting to transfer to the airport for the flight to Bagan. Upon arrival in Bagan, our guide will be waiting to transfer to your hotel.
Overnight in Bagan
Day 4: Bagan (B/L/D)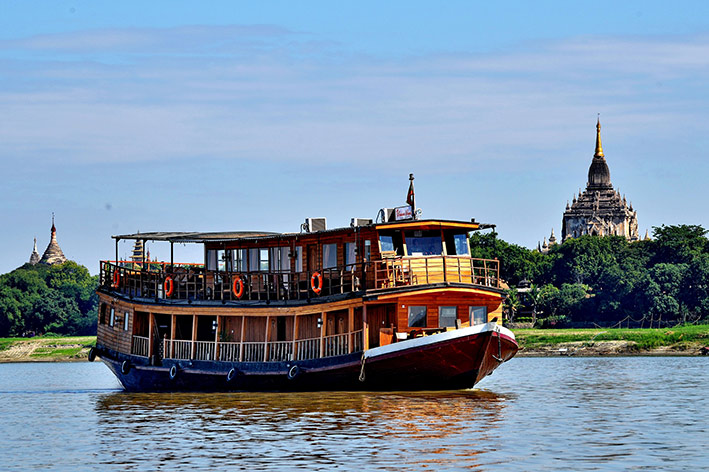 Your day's journey begins with a visit to one of the temple, that offers a spectacular views of the surrounding plains and the most revered temples in Bagan. Afterwards, visit to Thagyar Pone Temple, a temple with spectacular views of the surrounding plains and Ananda Temple, one of the most revered temples in Bagan. Afterwards, you will explore Myinkaba Village by walking around to experience the local lifestyle and Gubyaukgyi Temple. Marvel at its beautiful mural paintings on the interior walls and well-preserved plaster carvings on the exterior. Nearby is Manuha Temple donated by the captured King Manuha and its Prison Nan Paya Temple, smaller temples with unique Buddha statues and stone work. 
After that we start at our shop in New Bagan for a bike and helmet fitting. Once the equipment is ready, we set off pedalling! We quickly find ourselves in small villages set amid the arid landscapes. Life here moves at a slower pace and you are more likely to encounter a cow or pig on the road than another vehicle. Depending on the time of year we may see ox-carts piled high with chillies or garlic being brought in from the fields or groups of school kids flying kites on their days off. This is true life in the dry zone. The tour concludes with a sunset boat ride on the Irrawaddy River. Board the boat in the early evening and cruise out to the middle of the water where a panorama of temples comes in to view. Relax with a cold drink and watch the sun cast its last rays upon brilliant Bagan. Following the cruise, you will be dropped back at your hotel by van or local truck. Please note, you should wear clothing suitable for this activity: quarter length pants, shorts, t-shirts are all advisable (shoulders must be covered at the temples), as are comfortable closed shoes to prevent scratches from briars. Long sleeves or a light jacket is recommended for the sunset. 
Overnight in Bagan
Day 5: Bagan (B/L/D)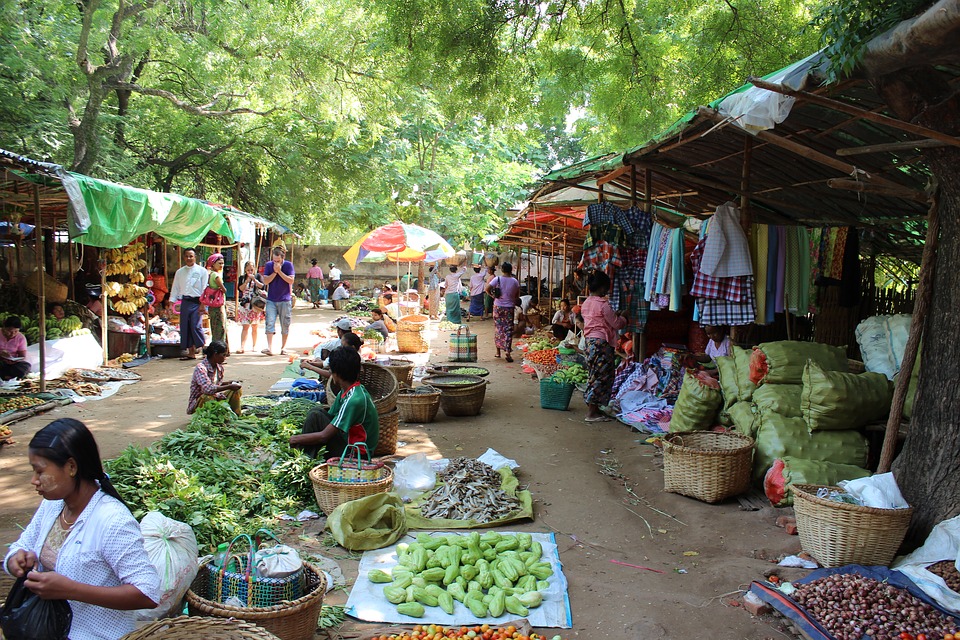 After the breakfast, visit Nyaung U Market. Then, visit Shwezigon Pagoda which was built in the 11th century. After you will also visit another cottage industry where Pe Chaung, another local famous snack, is made from gram bean. After that, we head out of town to a palm garden and visit the family of toddy palm climber. It is a good opportunity for you to observe simple ways of life of toddy climbers and their daily routines. Watch as they collect the juice from the toddy fruit and process it into molasses, alcohol and other items. From August to February, there are also other plantations (a variety of beans, peanuts, sesame and cotton) grown in the toddy garden.
After that you will take a short relax at your hotel to escape the midday heat. 
In the evening, board a private river boat and set off along the Irrawaddy River which is considered tobe the life stream of Myanmar, You will cruise upriver toward Kyauk Gu U Min. Throughout your cruise you will witness
everyday Burmese life on the water: fishermen, local ferry boats, riverside villages and views of the Bagan temples. You'll go ashore at SaeLan village and explore a typical riverside village along the Irrawaddy. The friendly people work as farmers and fishermen, living a simple but happy life. Continue by boat to Kyauk Gu U Min, spectacular a cave temple on the banks of the Irrawaddy, with notable sandstone carvings and a massive Buddha image. After your exploration of Kyauk Gu U Min, you'll return to the boat for a relaxing return cruise to Bagan (around 1 hour). Transfer back to your hotel upon reaching Bagan. 
Overnight in Bagan
Day 6: Bagan – Mt. Popa – Pindaya (B/L/D)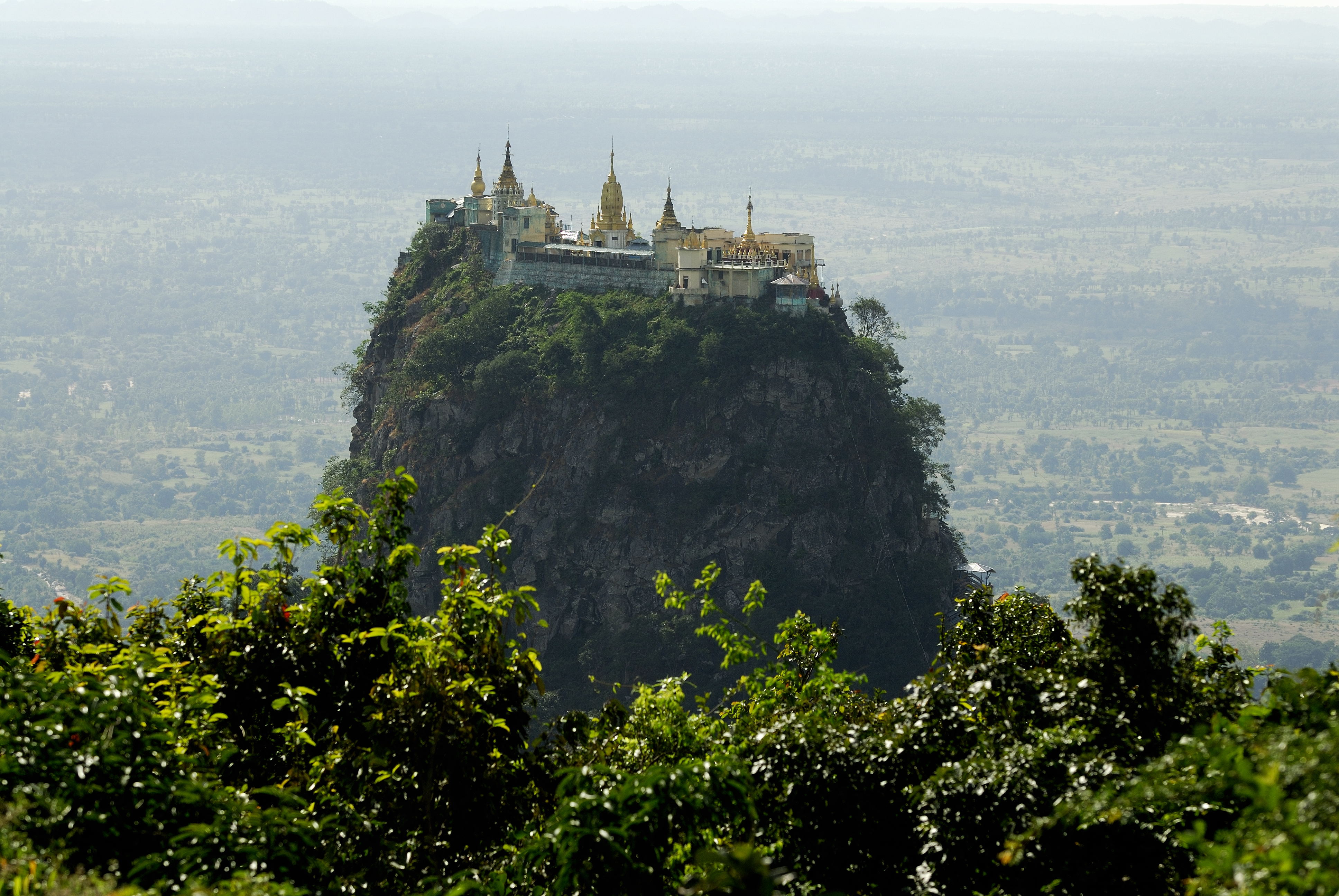 In a cozy car you drive to Pindaya. For the distance of 300km you will need around 7 hours. En route stop to visit the great Mount Popa which reaches a height of 700 meters, The extinct volcano is home of the Nat ghosts. Fit and healthy persons climb up 777 stairs to the temple which is on top of the Crag of Mt Popa. You are rewarded with a fantastic view over the landscape. Later you arrive in Pindaya which is located at a small lake up in the mountain. Limestone caves contain thousands of Buddha statues. Continue to a workshop for handicrafts und see how umbrellas of the Shan are traditionally produced. Then, transfer to your hotel.
Overnight in Pindaya
Day 7: Pindaya Exploration, Drive to Kalaw (B/L/D)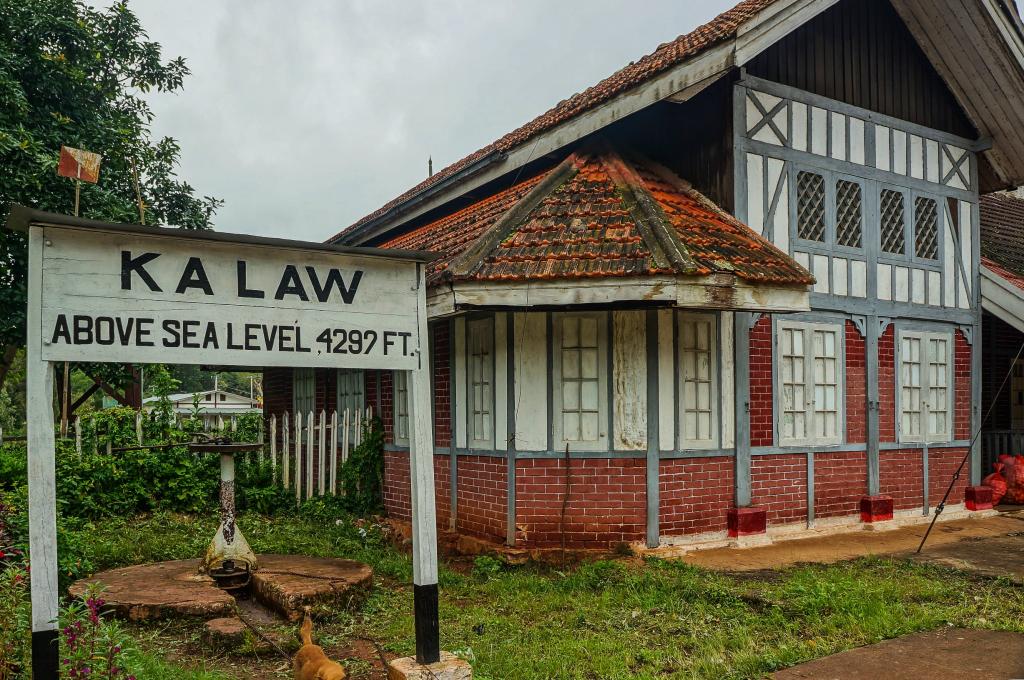 This morning, you will go Plan Bee which is a not-for-profit organization that recently opened in the town of Pindaya to provide information and skills training in the art of bee keeping. You could learn how they make bee keeping and the products make from bees. And, the center's terrace overlooks peaceful Pindaya Lake and is the perfect place to have a cup of coffee or tea with honey and crackers. 
After learning at the plan bee, you will enjoy Danu traditional meal at local house. You can enjoy the local lunch with Danu traditional set menu. Before or after meal you can also learn how to make tea leaf salad by Danu Lady and if you want you can participate. Because Pindaya is famous for tea leaf salad the clients can have their dessert with Danu style tea leaf salad and other seasonal fruits. After that enjoy walking and learn more about tea by exploring tea plantations. 
Then, drive to Kalaw, an attractive mountain town, founded in the British colonial era. Upon arrival in Kalaw, check in and take a short walking tour of the town centre and view the local and colonial-style houses. The slightly higher elevation offers cool, crisp sightseeing weather. And you could walk and discover around at your leisure.
Overnight in Kalaw.
Day 8: Kalaw – Elephant Camp – Kalaw (B/L/D)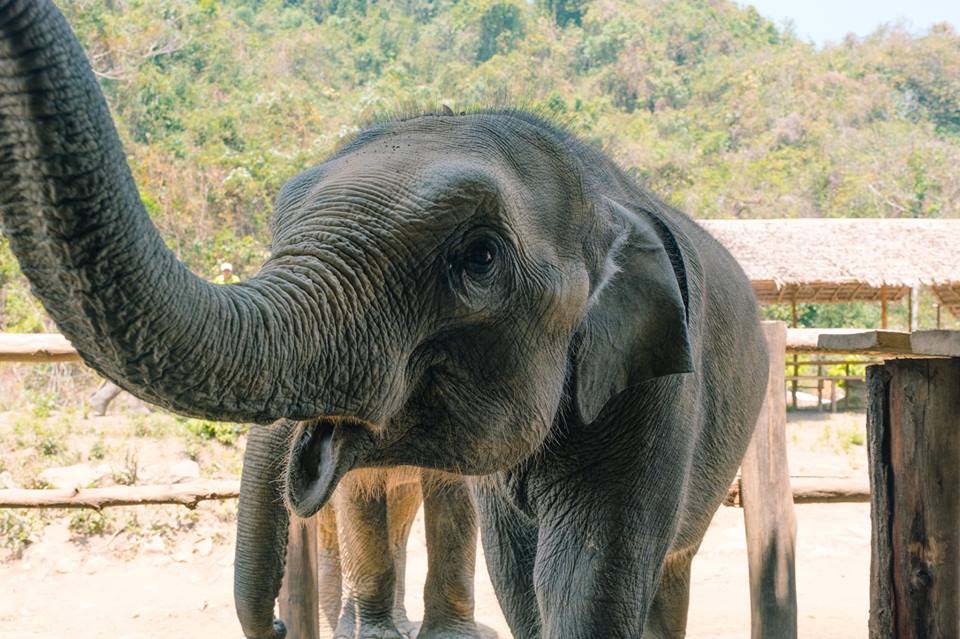 After the breakfast, drive from Kalaw to the Green Hill Valley Elephant Camp in Magwe village (drive takes around 45 minutes). Upon arrival a specialist guide from the camp will greet you and transfer you to the main camp base. Enjoy a welcome drink while receiving a briefing on the day's activities, the background of the camp and the history of elephants in Myanmar. Then embark on a short walk to the river, passing through a reforestation project set up by the camp and villagers. The elephants will likely be enjoying a refreshing swim in the stream and you can join the mahouts to bath these gentle animals if you wish. 
Return to the main camp for lunch. There is time in the afternoon to explore more on foot with the local trekking guide or interact with the elephants. In the late afternoon say goodbye to the elephants and mahouts and transfer back to Kalaw. Note: Due to weather and the nature of elephants this program may need to be altered and vary from the original proposal. Longer treks (from one hour to five hours) are also available. 
Overnight in Kalaw
Day 9: Kalaw – Shwe Nyaung – Nyaung Shwe(B/L/D)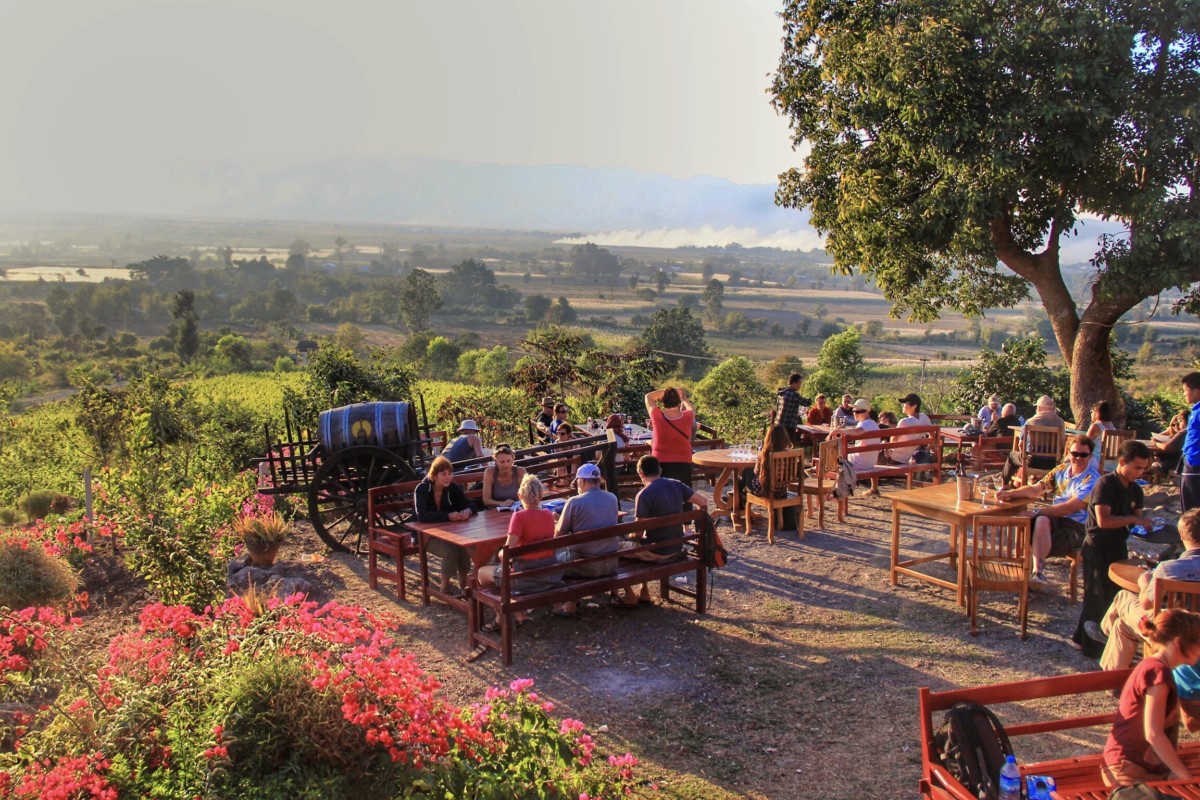 After breakfast, you will take a short relax before you transfer to train station. Depending on the departing time, you will transfer to train station to transfer to Shwe Nyaung. Estimate train time: 1130/1500.
Upon your reaching to Shwe Nyaung your car will pick you up at the station and transfer to Nyaung Shwe, the gateway town for Inle Lake. Many tourists only pass through Nyaung Shwe which is a shame as it is a fabulous little town with a great atmosphere and many activities going on. Along the way, stop at the wooden Shwe Yan Pyay Monastery which features beautiful carvings and a collection of Buddha images. We will also stop in Nyaung Shwe for a short walk around town and visit to the colorful market if it is being held that day. You will visit Red Mountain Estate Vineyards and Winery. Tour the vineyard and enjoy views of Inle Lake and its stilt villages as you sample wines in an open air bar.
Overnight in Nyaung Shwe
Day 10: Nyaung Shwe – Inle Lake(B/L/D)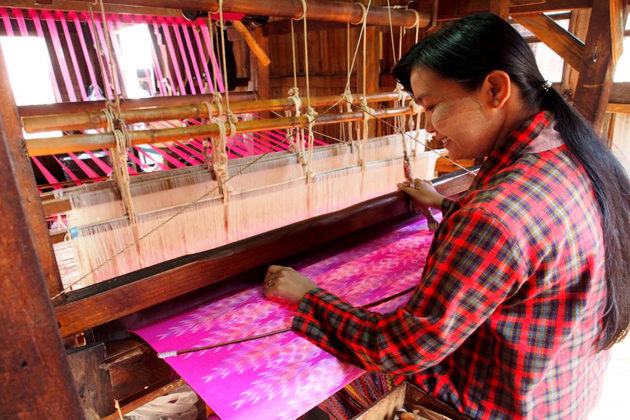 After the breakfast, start with a visit the Nyaung Shwe morning market where locals gather every morning to buy and sell fresh produce from the lake and its surroundings. Then take a tour by local trishaw the bustling canal and watch the boats unload their produce for distribution to markets around the country. Visit the 'tomato house', a warehouse where produce is sorted and priced for sale. Continue to the jetty and board a private motorboat for a cruise on Inle Lake. Pass Intha villages built on stilts over the lake and the floating gardens. Visit a floating tomato garden to learn about this unique concept.
Next, proceed to the local Inthar House where you will help the family prepare lunch including Inle Style Tomato Salad. Take this opportunity to learn about their cuisine and culture. Enjoy lunch on the floor, at a low table, with the family. Explore the local crafts of Inle Lake with a stop at the weaving village of Inpawkhone and a cheroot factory, to see Burmese cigars are rolled by hand.
Overnight in Nyaung Shwe
Day 11: Heho – Yangon –Bago(B/L/D)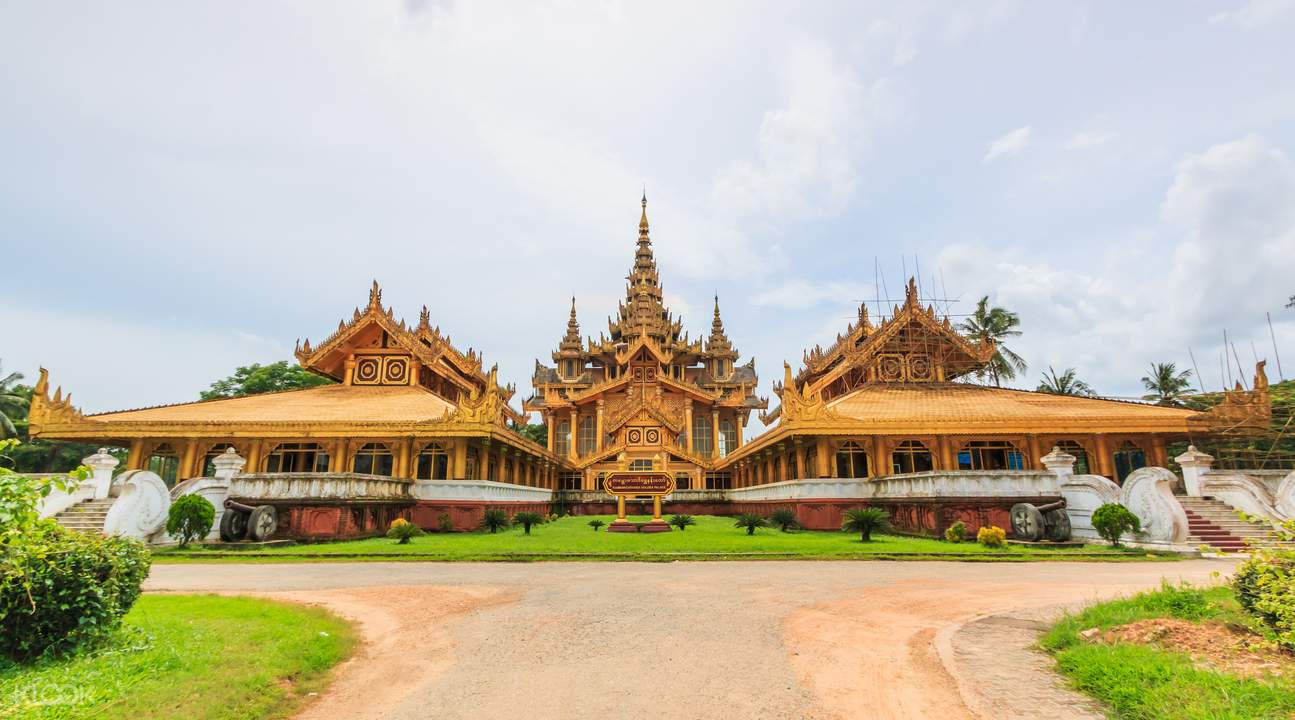 After breakfast, you will transfer to airport for a flight to Yangon. Upon arrival, you will be greeted by your Guide who will accompany you as you drive to Bago. Your visit in Bago begins at the Allied War Cemetery near Htaukkyan. This beautiful, peaceful cemetery is the final resting place for over 27,000 Allied soldiers.
Then visit Shwethalyaung Temple which houses a beautiful 55-meter long reclining Buddha. Take a short visit to a nearby Mon neighbourhood, a charming, quiet area typical of many rural neighbourhoods in Myanmar.
Continue to the Mon-style Shwemawdaw Pagoda, one of the most venerated in Myanmar. From here, we take a 15 minute walk to nearby Hinthar Gone Pagoda. The walk passes by many monasteries and nunneries and is a great opportunity to see the simple, peaceful lives of the monks and nuns. At Hinthar Gone Pagoda there is an extravagant nat shrine with dozens of statues and offerings. Depending on the day, you may have the chance to witness a traditional nat dance. (Note: Schedule depends upon donor offering; can only be confirmed one day before arrival)
Next, visit Bago's strangest, and some would say creepiest, sight. Nearby Kanbawzathadi Palace, the Snake Monastery is a pilgrimage site to see the 9 meter, and reportedly century old, Burmese Python. The monastery is devoted to a Buddhist abbot who was reborn as a python.
Overnight in Bago
Day 12: Bago – Golden Rock (B/L/D)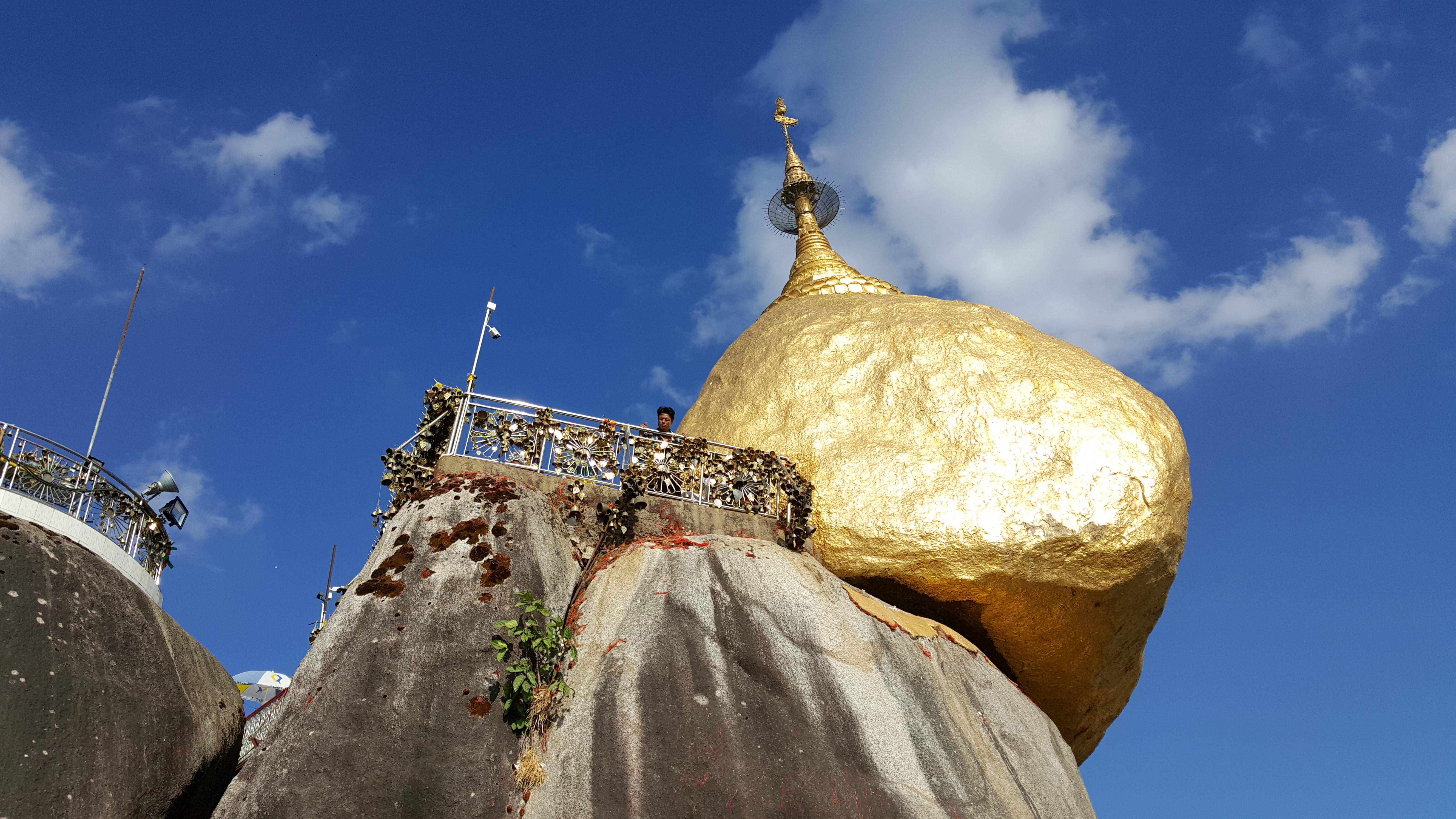 After breakfast, you will be heading to Golden Rock, a huge boulder covered by gold leaf and balancing on the edge of a cliff. Golden Rock is one of Myanmar's main pilgrimage sites. The pagoda here is said to hold a hair of the Buddha and Buddhist from across the country come here to pay homage.
From the base-camp, Travel by local open-air truck to the junction camp which has a distance of 15 Minutes' walk to the final distance to Golden Rock (a porter will carry your bag). The uphill trek is along a paved trekking path and offers great views of the surrounding area. For an easier alternative, four porters can carry you uphill in a specially-made sedan chair allowing you to enjoy the views without all of the hard work! (Extra charge for sedan chair-client own account). After taking a short time at the top of the mountain return to the base camp by open-air truck and a short drive or walk to your hotel.
Overnight at Golden Rock Base Camp or Kyaikhto
Day 13: Golden Rock – Hpa An(B/L/D)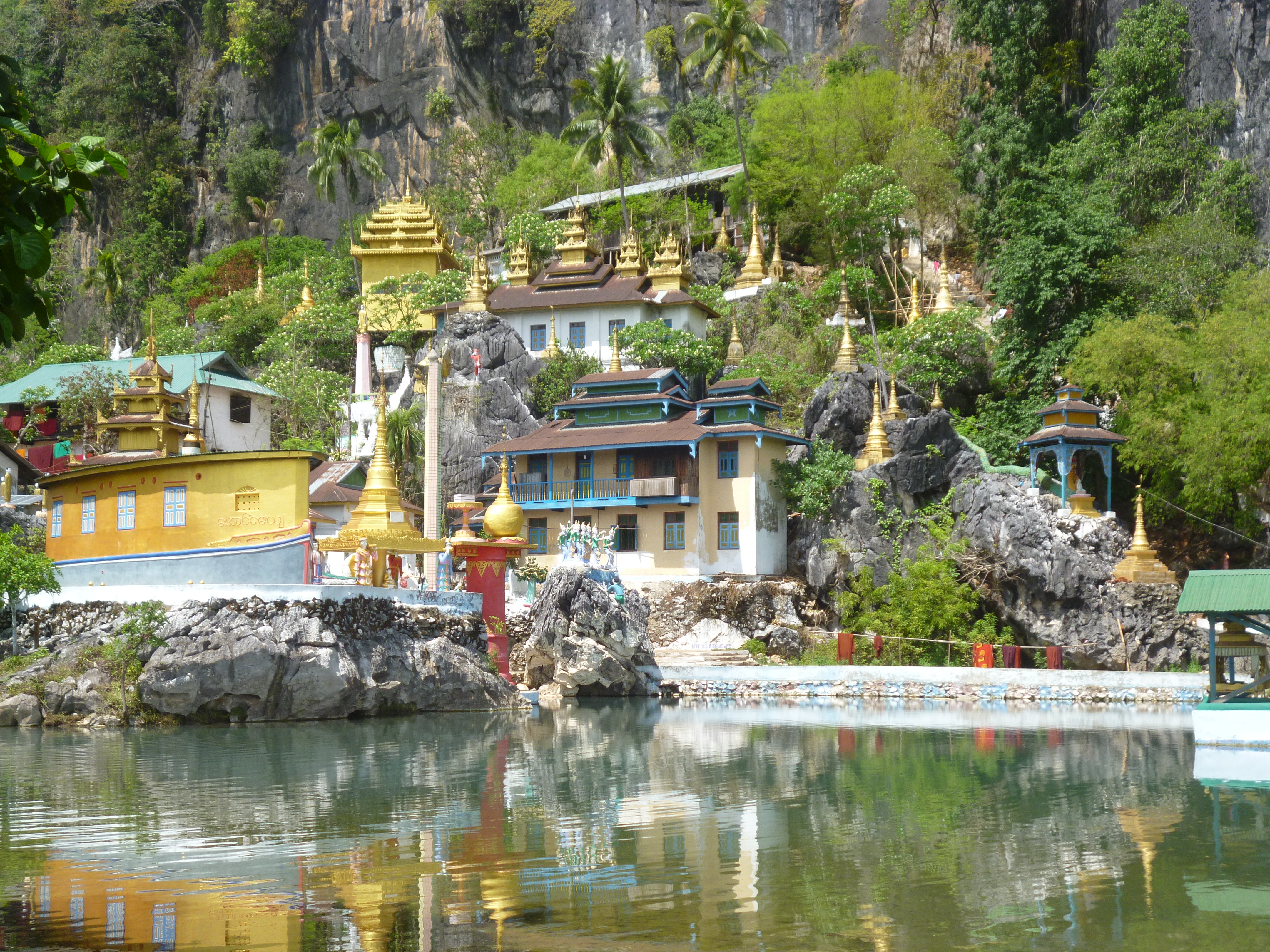 After the breakfast, begin the journey to Hpa An. Your first stop will be a the Kha Yon Cave. Locals worship among the stalagmites and stalactites in the cave asking for prosperity and good health. The cave is also home to many Buddha statues. Continue to Kadoe Kawnat village where you will visit Kawnat Monastery. Built over a century ago by a villager named U Nar Ouat well known for his wealth and generosity, this stunning monastery features intricate woodcarving. 
Enroute you pass the Bayin-Nyi cave that includes some very interesting Buddha statues at the front side. The more attractive part of the cave is at the back side with a long corridor full of stalactites. The Kayin state's capital is located on the banks of river Thanlwin. This small and busy provincial town is favored by farmes traveling in carts or trishaws and selling their products.
Overnight in Hpa-an
Day 14: Hpa An (B/L/D)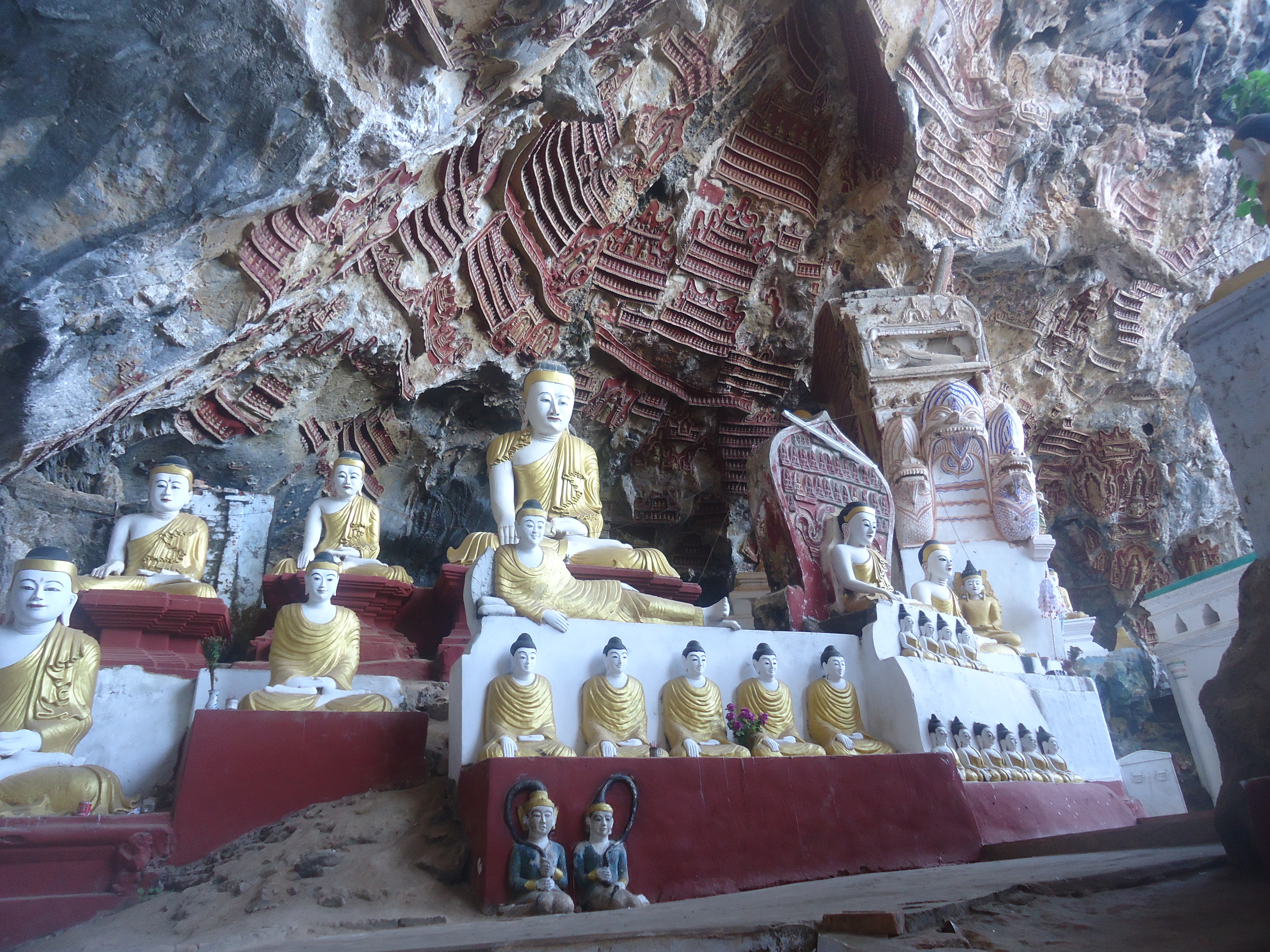 This morning is for you to explore this charming town of Hpa-An. After lunch, you will be taken to stroll through the market and to the river banks before you continue to Mount Zwekabin. This sacred mountain has several thousand identical Buddha statues along its base. Take a short walk to the waterfalls.
You will visit Kyauk Kalat Pagoda. Continue your tour with a visit to Kaw Gun Cave also known as the 'Cave of the Ten Thousand Buddhas'. As you walk through the cave, you will see more than 2000 votive tablets of Lord Buddha and Mon inscriptions. This afternoon, check-in to your Hpa An hotel and take a stroll through this charming town.
Overnight in Hpa-an
Day 15: Hpa An – Yangon (B/L/D)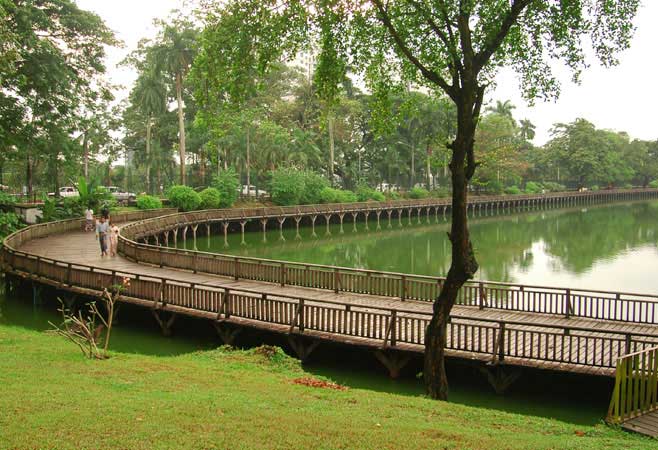 Early morning after breakfast, you will start driving back to Yangon, and enjoy the sunset at the Shwedagon Pagoda, world-famous; its golden stupa is the 'heart' of Buddhist in Myanmar, located in midtown Yangon between the People's Park and the Kandawgyi Lake. The pagoda is believed to be 2,600 years old and the stupa is surrounded by intricately decorated buildings and statues. There are always many Myanmar people praying and making offerings at the Shwedagon, and it's an interesting place to spend time watching what local pilgrimages are doing. You will spend the time by offering the oil lamp lighting to get unique experience.
Overnight in Yangon
Day 16: Depart Yangon (B/L/-)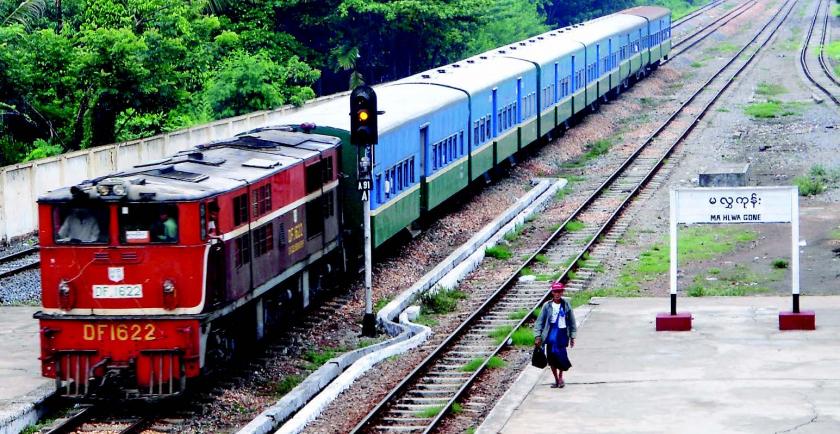 After breakfast, you will transfer to Yangon Railway station to take local circular train journey to the outskirts of town (20-30 minutes ride). The slowly traveling train gives you a unique opportunity to observe the lively and colorful life of the rural Burmese people. Disembark to visit Kyi Myin Daing market where a variety of street vendors sell colorful wares. Enjoy exploring the market and meeting the friendly locals before returning by road to Yangon. Depending on your flight time, you will transfer to Yangon International Airport for your own forward flight. 
***END OF SERVICES*** 
What is included in the tour
Accommodation with breakfast on double/twin occupancy (Single supplement varies)
Meals (lunch and dinners) at local restaurants
Private transfer with air-conditioned as specified in the itinerary
All entrance fees to the sites mentioned in the itinerary
Domestic flights
Private motor boat at Inle Lake and Kyauk Gu U Min
English speaking station guide
Circle train in Yangon
Water and snacks while cycling
Bike and helmet for biking sunset tour at Bagan
2 bottles of water & 2 cooling towels per person / day
Porter fees at airport and jetty 
What is NOT included in the tour
Visa to Myanmar
International airfares
Meals, if not otherwise mentioned
Early check in and late check out
Separate arrival/departure transfer
Personal expenses (laundry, beverages, phone bill, camera fee...)
Travel insurance
Tips
Any additional expenses caused by reasons beyond our control such as natural calamities (eg. typhoon, floods), flight delays, rescheduling or cancellations, any accidents, medical evacuations, riots, strikes etc
Any extra surcharges or fees (e.g. peak season, historical sites, camera/video fees etc)