Explore the Mystery of Yangon
Duration: Full day Tour
Pick Up:          08:00am @ your hotel (City area)
Drop Off:        07:00pm @ your hotel (City area)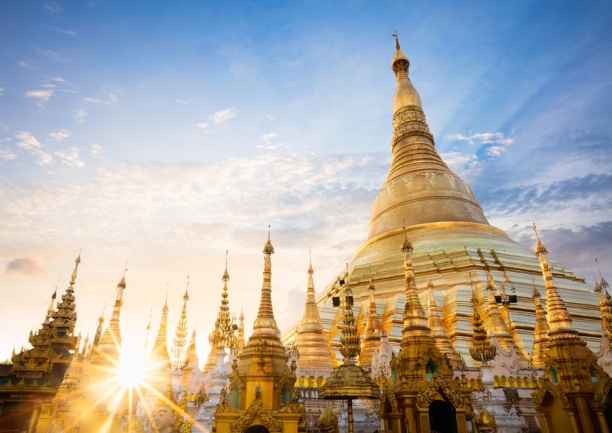 Set off for a day tour of Yangon's highlights. As a city relatively uninfluenced by the outside world, Yangon has maintained its rich colonial and spiritual heritage and is considered one of the most fascinating cities in Southeast Asia.
This morning you will embark upon a walking tour in downtown Yangon to discover the other religions practiced in Myanmar. Begin with Kheng Hock Keong Temple, Chinatown's largest temple, and continue on visiting mosques, churches, Hindu temples and a synagogue. As you tour, your guide will explain the rich diversity of the religions in Yangon and from him you will learn about offerings and blessings in each place of worship. Beyond the major regions, you'll also discover local Burmese traditions such as ancestor worship, Nat worship, astrology and the lottery.
Along the way, you will see many fascinating historic buildings and the bustling life on Yangon's downtown streets.
In the afternoon, a visit to Kyaukhtatgyi Pagoda provides a great overview of Buddhism. Home to a 70-meter long reclining Buddha, the feet of the statue are carved with traditional symbols. Many locals visit Kyaukhtatgyi Pagoda to pay homage and pray among the many murals depicting the life of Buddha.
Sip authentic tea at a local tea shop and relax as you observe Burmese life. 
Next, you will travel to Kandawgyi Park. Visit the glittering Karaweik barge, a replica of the royal barge, and take a stroll around the lake with views of Shwedagon in the background.
You will continue to Shwedagon Pagoda. Said to enshrine strands of Buddha's hair and other holy relics, this is the most revered Buddhist temple.  Although the origins of the pagoda are unclear, the local legend claims that the original structure was built 2500 years ago then renovated several times until taking its current shape in the 15th century. The 8-sided central stupa is 99 meters tall and gilded with gold leaf and is surrounded by 64 smaller stupas. As you marvel at the breathtaking structures and holy ambiance, your guide will share with you the customs and traditions of Buddhism.
What is included in the tour
Private car with aircondition
English Guide
Entrance fees
Tea & Snack at a local tea shop (as mentioned in the itinerary)
Refreshment
What is NOT included in the tour
Hotel accommodation
Travel insurance
Additional meals, drinks, gratuities and personal expenses