Be mesmerized in Yangon and surrounding by doing more exciting things than normal visits in town. On this walking tour, you will explore more in depth history of each and every colonial buildings and structures in this interesting city and daily lives and commutes of local people in this lively city. The exciting shopping in local market, the fascinating local ferry across the Yangon river and authentic and engaging activities in the small little town in the Yangon neighborhood. 
1 Day
Available on request
Yangon, Yangon Region
Highlights
What makes this tour special
Delve into the history of Colonial Yangon
Learn Burmese words and interact with locals
Hitch a ride on Local trishaw in the hidden neighborhood of Yangon
Enjoy Cooking up street bites experience and yummy taste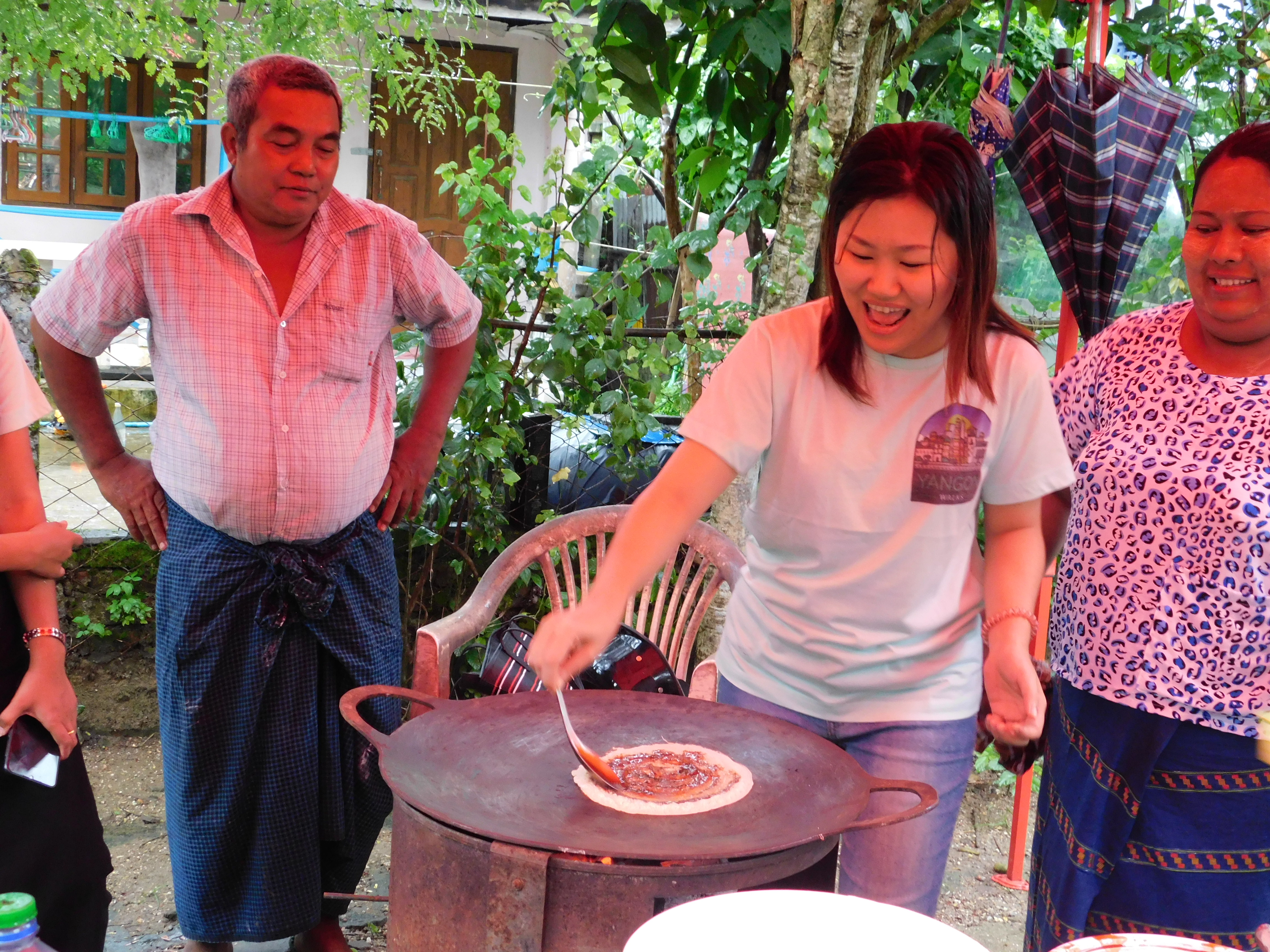 We will meet and greet you at the starting point and then walk along the  streets of Yangon. You will discover the explore the Yangon's history,  architecture, and culture and interact with local people and street vendors.  This walk will be covering all the important historical buildings in town and  after walking tour around two hours, you will have a stop at a restaurant for  a lunch break. While waiting for your meals, get an enjoyable lecture  on some Burmese words and savor delicious meals prepared by the  young chefs.
 Afterwards, take another short walk to the local market and involve in a   small shopping game using the words you learned from your guide.   Continue walking to the Pansodan Jetty to take a local ferry board across   the Yangon River. Upon arrival at the other side of the river, take local trishaws to explore this small rural town full of incredible structures and lifestyles totally different from the city that you have just seen at the other side of the river. You will also be learning the local businesses along the trishaw ride by stopping at two or three workshops in town.
Here comes the most exciting part! Your trishaw will stop you at the spot where you join Street bites vendor and introduce each other to start an exciting unique experience of cooking famous street bites, such as (Mont Lin Ma Yar) husband and wife snacks and Burmese dosa with some varieties, with the ingredients you just bought at the local market. This fun cooking lesson will be the most memorable for you interacting with local vendor while creating your own delicious snacks. Enjoy yummy bites after a while. 
What is included in the tour
English guide
Refreshment
Traditional Lunch at local Restarurant
All entrance fees to the sites mentioned in the itinerary
Cooking snacks in Dhala
What is NOT included in the tour
Hotel accommodation
Travel insurance
Additional meals, drinks, gratuities and personal expenses