Get yourself ready for this 2-week adventure which will take you to the most amazing places in Myanmar. The trip will start at the capital city of Yangon where you will get to visit local sites and sceneries. Then your journey will take you to more ancient sites and monuments as you travel across the country. You will also get a chance to meet local people and observe them as they go about their daily lives.
14 Days
Available on request
Yangon International Airport
Highlights
What makes this tour special
Visit the ancient sites of Yangon & Walk through downtown Yangon exploring the building with the incredible colonial history
Take a truly local trip and See the iconic Golden Rock
Get into the heart of culture and religious spirituality at Mandalay
Learn more about the ancient royal capital of Amarapura
Set foot on the longest wooden teak bridge & Experience sunset behind the iconic U Bein's Bridge
Learn more about Bagan's rich history and culture
Visit temple caves
Climb the 777 stairs to the temple at Mt. Popa
Explore exciting and beautiful sites surrounding Inle Lake
Learn about the lifestyle and culture of the Pa Oh tribe
Day 01: Arrival Yangon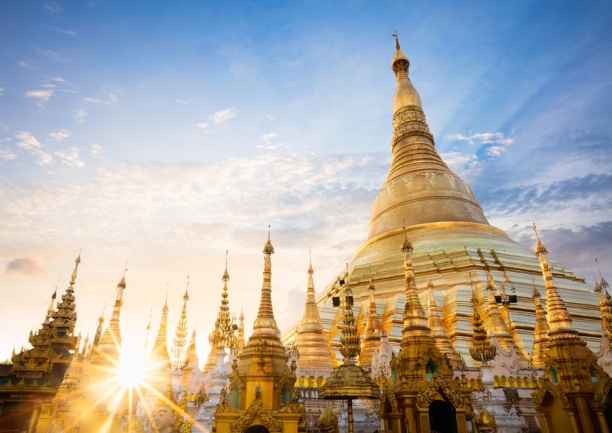 After pick up from the airport, you will be transferred to your hotel. First you will visit the Bothahtaung Jetty and Bothahtaung Pagoda, which is an ancient arrival port of entry to Yangon. Then Proceed to the Pansodan Jetty where Mr. Adoniram Judson, an American Baptist missionary Arrived in the 1813. Visit the Historical Hotel named Strand Hotel which was built since 1901 and is a hotel on the list of the Yangon City Heritage. Then start a short walking tour around the historical buildings  which bring back the image of Colonial era, walking along the Pansodan Road, where colonial buildings line up on your both sides, till you get to Sule Pagoda the spot that represents the centre of Yangon where you will be surrounded by The High Court, Immanuel Church, Islamic Moresque and Sule Pagoda all these different Religious Buildings will convince you that Myanmar has a freedom of Religion. Then you will see the City Hall and the Independence Monument which is standing in the middle of Beautiful Mahabandula Park. Then proceed to walk through the Indian District to observe daily lives by selling all kinds of old and junks for electrical appliances, those seems to be worthless but eventually not for some particular customers. Then proceed for lunch in the afternoon. After lunch at Padonmar Restaurant with Typical Myanmar Cuisine (your own account), Proceed to visit the Kandaw Gyi Lake together with the Karaweik Park. Then visit the reclining Buddha in Mega Size named Chauk Htat Gyi which is 256 feet (About 70 Meters) long. Finally you will visit the famous Shwedagon Pagoda decorated with Gold Leaf and Gold Plates during the setting sun is a wonderful moment to enjoy the alteration of lustre and the tones of its gold colour according to the brightness of the sun could last in your forever lasting memory.
Overnight in Yangon
Day 02: Yangon – Golden Rock (B, - , - )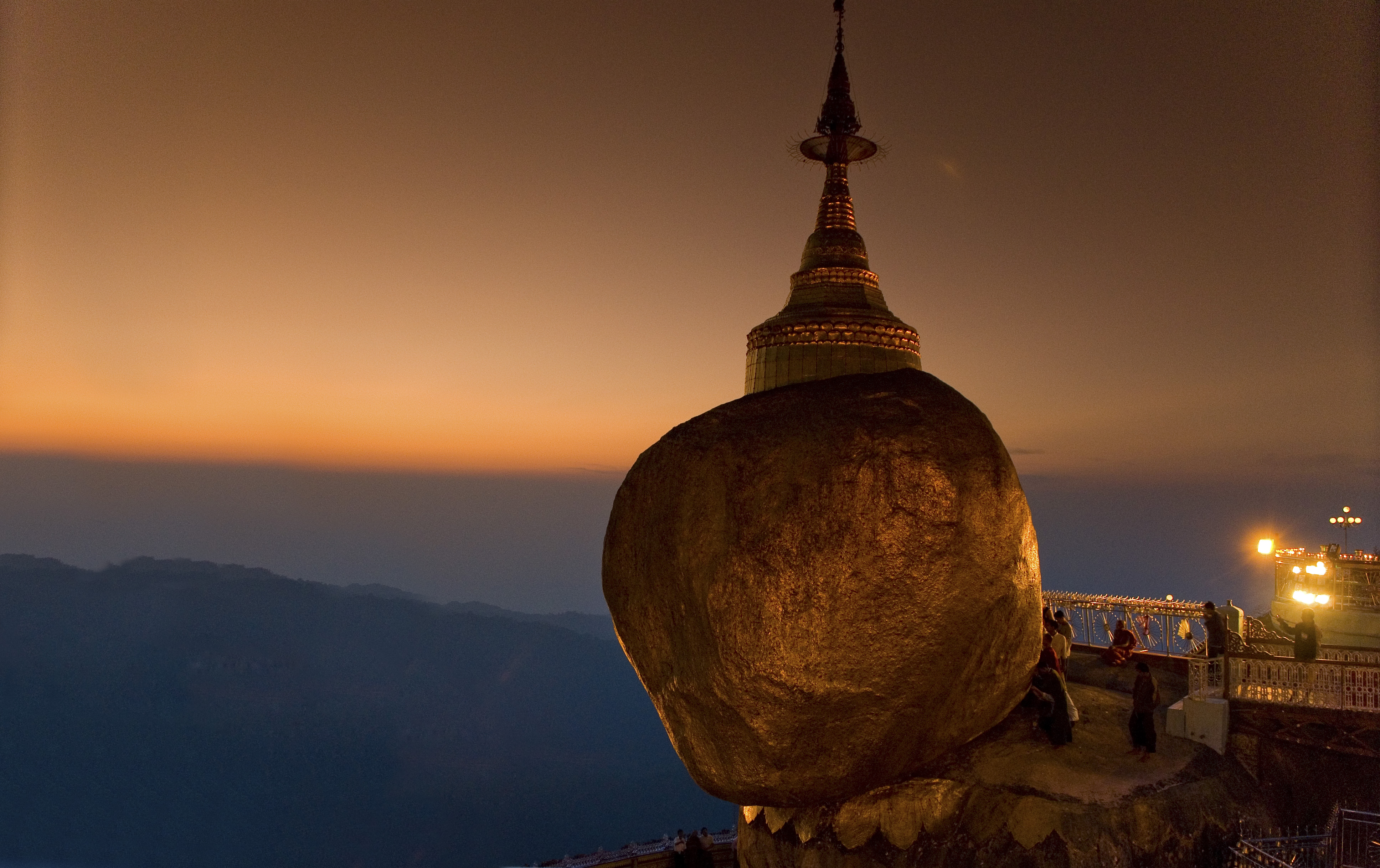 In the morning your driver picks you up at your hotel and takes you to the Golden Rock of Kyaikhtiyo drive through seemingly endless paddy fields to the small town of Kyaikhto. Then you may reach the basis-camp Kinpun. From the base-camp, Travel by local open-air truck to the junction camp which has a distance of 15 Minutes' walk to the final distance to Golden Rock (a porter will carry your bag). The uphill trek is along a paved trekking path and offers great views of the surrounding area. For an easier alternative, four porters can carry you uphill in a specially-made sedan chair allowing you to enjoy the views without all of the hard work! (Extra charge for sedan chair-client own account)
Overnight near Golden Rock
Day 03: Golden Rock –  Bago –Yangon (B,- , - )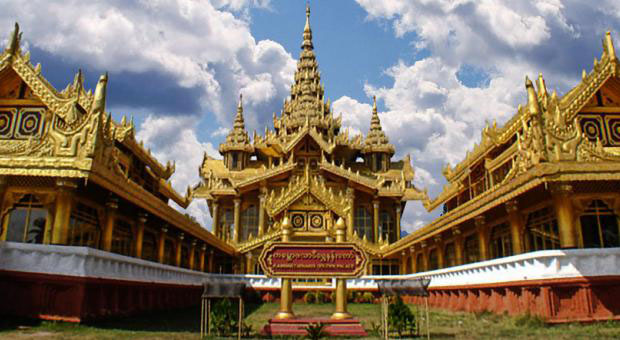 After breakfast, return to the base camp by open-air truck and begin the return journey to Yangon. En route, stop in Bago, also known as Pegu.The sites in Bago are spread out around the town and you'll spend time exploring and learning about the history and myths of the city. Stops include the 55-metre long reclining Shwethalyaung Buddha, the four seated Buddhas at Kyaikpun and the old palace of Kambozathadi. The Mon-style Shwemawdaw Pagoda is the most outstanding religious monument in Bago. This golden temple stands at 114 metres tall, higher than Yangon's Shwedagon Pagoda, and can be seen from around 10 kilometres outside of the city. While in Bago, take time to visit the town market and a Mon neighborhood where the locals once produced woven textiles. From Bago we'll return to Yangon this afternoon. Before reaching the city limits, stop in Htaukkyantownship to visit the Allied War Cemetery, the final resting place for more than 27,000 Allied Soldiers who perished during the World War II campaign in Myanmar.
Overnight in Yangon
Day 04:  Yangon - Mandalay - Sagaing – Ava- Amarapura – Mandalay ( B, - ,- )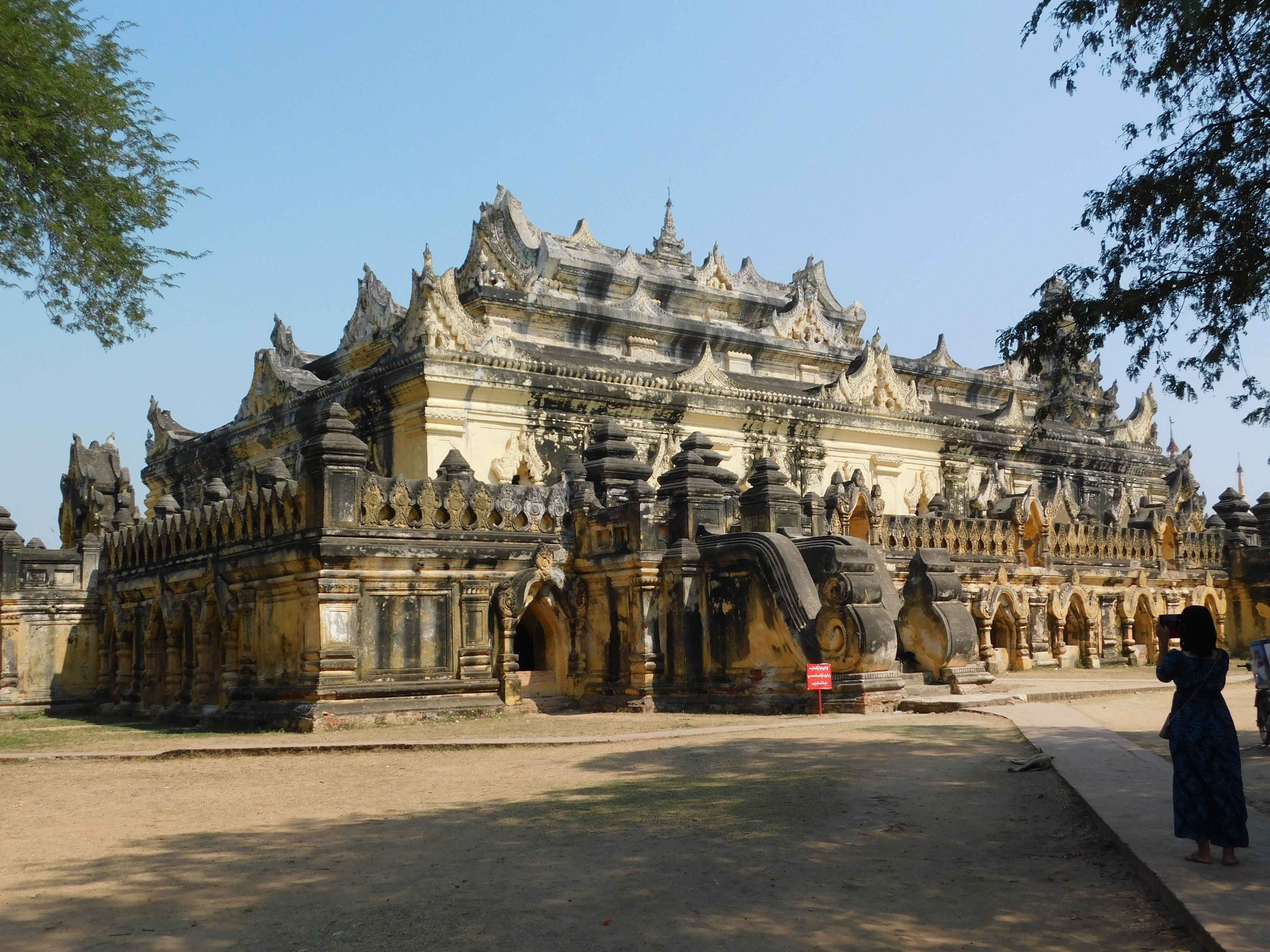 After breakfast at the hotel, depart for an excursion around Mandalay to explore the former capitals of Ava, Sagaing and Amarapura. This morning, drive to Ava, the capital from 14th to 18th centuries, where a short ferry ride will take you across the river for a horse and carriage tour. Visit the old wooden Bagaya Monastery and the remains of the Royal Palace and Fort. There are many small villages located amid Ava's ruins and as you travel by horse and cart you'll get a glimpse of local life in the Burmese countryside. Then cross a bridge over the Irrawaddy River to Sagaing, the religious center of Myanmar. Covered with 600 white-painted pagodas and monasteries, it is home to 3,000 monks and 100 meditation centers. You will visit pagodas such as Swan Oo Pon Nya Shin and U Min Thone Sae. You'll also visit Sagaing's market, for a range of items for sale including locally made pottery, silver and other handicrafts. We will also stop at a small pottery village to see the process of making the water pots found throughout Myanmar Return toward the city and stop at Amarapura, the 'City of Immortality'. Visit a silk weaving workshop which produces exquisite handmade products and Mahagandayon monastery, home to over one thousand monks. Then, continue on for a stroll across the 200 year old, teak U Bein Bridge. 1.2 kilometers in length, it is the world's longest teak span.
Overnight in Mandalay
Day 05: Mandalay – Mingun – Mandalay (B, L, - )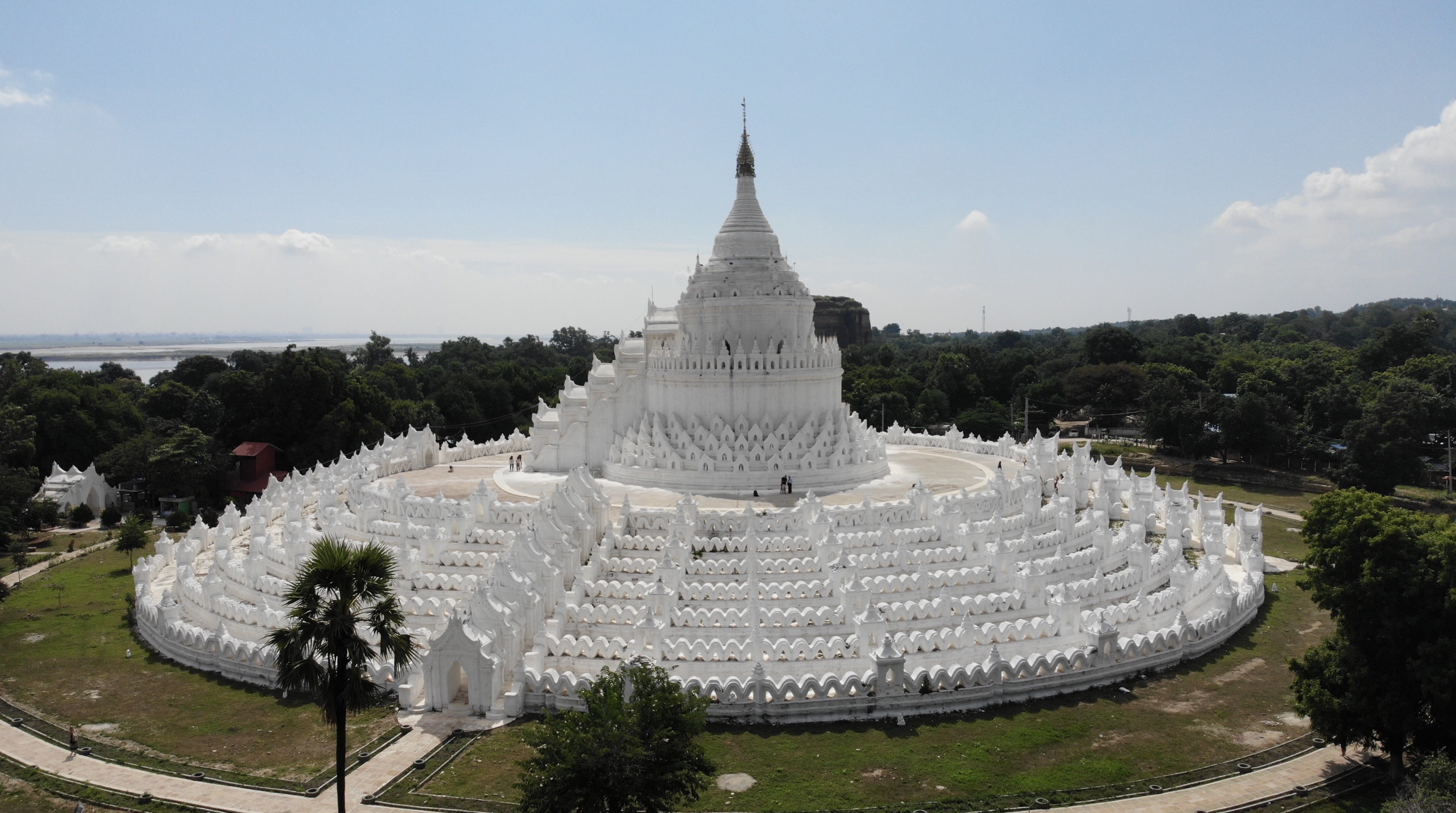 After breakfast, transfer to the Mandalay jetty and board a private local boat for a 1-hr cruise on the Irrawaddy River to Mingun. Visit the unfinished MingunPahtodawqyi, left as such after an astrologer predicted the King's would die should the temple be completed. Continue your visit at the white Hsinbyume Pagoda, meant to resemble the mythical Mount Meru. Then, see the Mingun Bell the world's largest uncracked bell, which weighs 90 tons. Return to Mandalay by boat, enjoying lunch on board. Next visit Mahamuni Pagoda. This pagoda is home to one of the country's most revered Buddha images, covered with gold leaf. Mandalay is well known for its skilled craftsmen and you will tour traditional workshops to observe the production of wood carvings, kalaga tapestries, and gold-leaf using centuries old techniques. Sunset at Mandalay Hill.
Overnight in Mandalay
Day 06: Mandalay – Bagan (B,- ,- )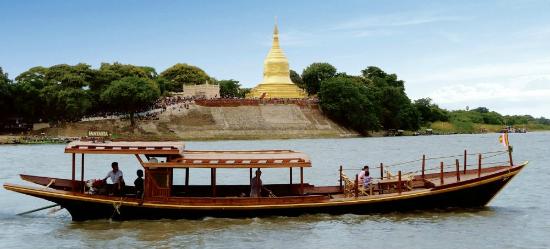 In the early morning you embark on a traditional boat to the pagodas of Bagan. During the cruise across the Irrawaddy river you enjoy the wonderful view of the landscape, glittering pagodas and wooden stilt villages. You pass ferries, fisher boats, wooden and bambus rafts and see the buzzling river banks. After arrival you transfer to the hotel. Overnight stay in Bagan.
Note: In case there is no boat trip, you can fly from Madalay to Bagan with surcharge of 35 USD per person minimum 2pax
We also recommend to go to Bagan via Pakokku and then to Bagan by a small private boat. Surchage 39 USD per person minimum 2pax
Day 07: Bagan (B,- -, )
Optional Touring Begin your morning with an overview of the city on a grand scale with a hot-air balloon flight over the plains of Bagan. Enjoy the fabulous views as the sun rises over the stupas and Irrawaddy River. This is truly an unforgettable and unique experience! (Note: available only from October to March) USD 300 - per person *New Year Period :  USD 20/pax will be added* Please check with us in advance for the detail pricing with available flights and supplier.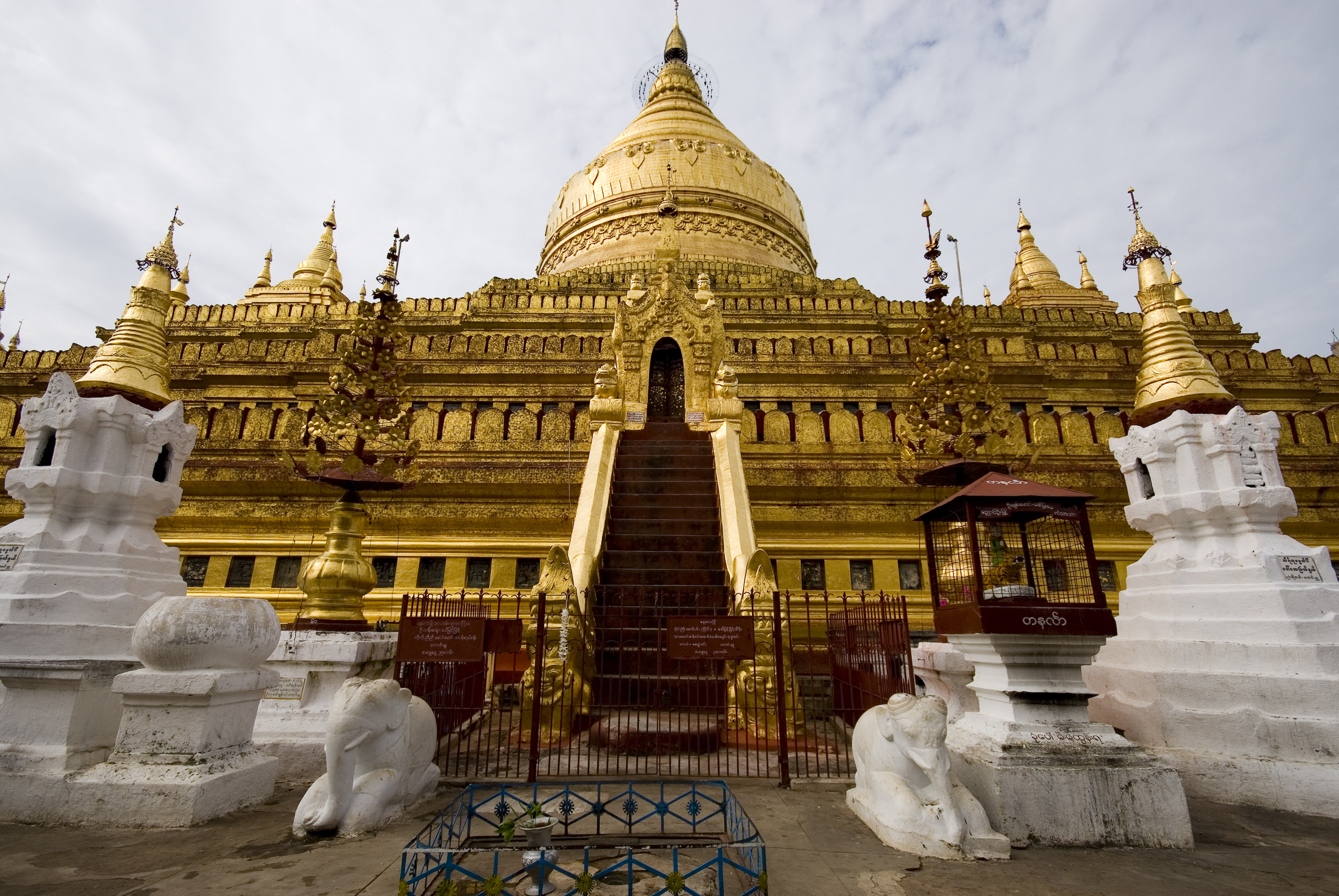 After breakfast stroll through the colorful market of Nyaung U and explore the archaeological fields of Bagan. Between the 11th and 13th century one of the greatest and most beautiful cities of Asia was located at this field and decorated with more than 13000 temples, pagodas and monasteries. Around 2000 religious buildings are preserved. Visit the Shwezigon Pagoda which was built in the 11th century, the Kubyaukgyi temple with its famous mural paintings and the Htilomino temple which reaches a height of 46 meters. In the afternoon continue to the well knownAnanda temple which once set the architectural benchmark in Asia. Later see the holy Manuha, Nanpaya and MyinkabarGubyaukgyi. Enjoy the romantic sunset at one of the many pagodas.
Overnight stay in Bagan
Day 08: Bagan - Ngat Pyit Taung  (B,L,- )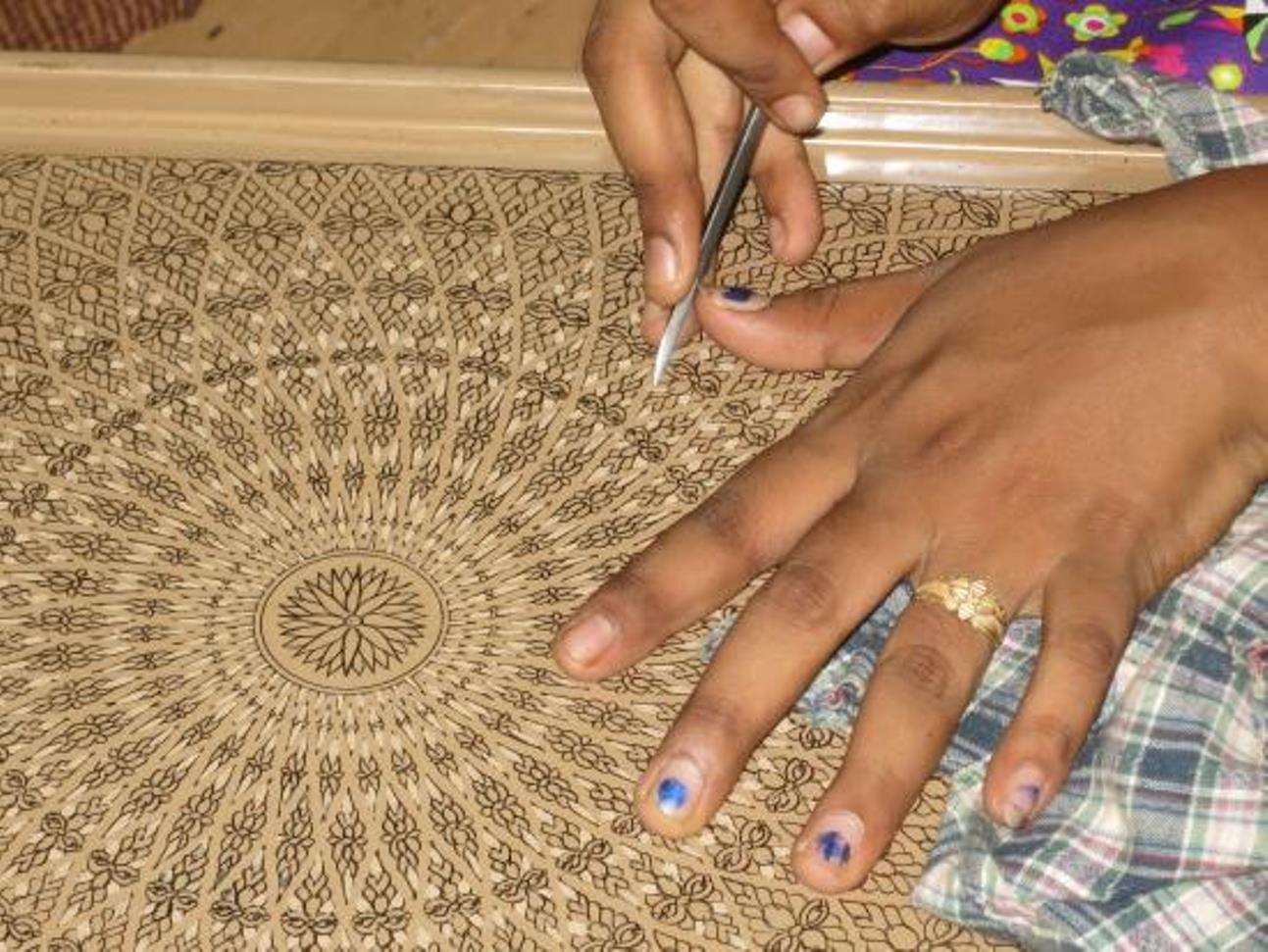 After breakfast you drive to the near NgatPyitTaung monastery and visit the temple caves. Continue to the Monastic Elementary School and see kids playing, learning and talk to them with the help of your guide. Bring some gifts for them (school books you can buy in Nyaung U or somewhere in Myanmar). For lunch you come to a local restaurant, before driving to Nyaung U and nearby villages. See how people live there and how to make Poneyay or plum marmalade. Further you go to some local handicraft shops of lacquerware and see how to build a traditional ox cart.
Overnight stay in Bagan
Day 09: Bagan – Mount Popa – Kalaw (B, -, - )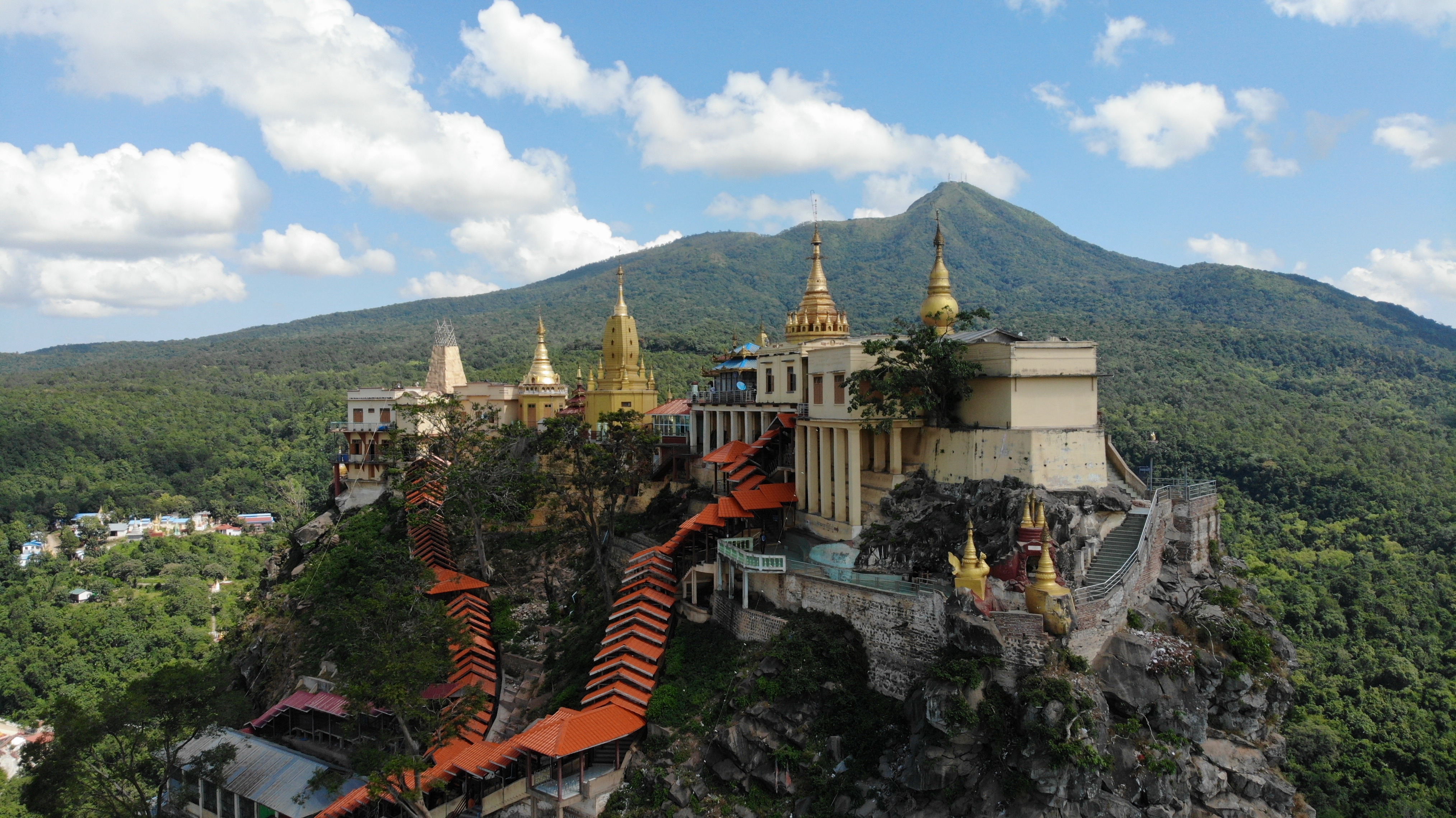 In a cosy and luxurious limosine you drive to Kalaw. For the distance of 300km you will need around 7 hours. Enroute stop to visit the great Mount Popa which reaches a height of 700 meters. The extinct volcano is home of the Nat ghosts. Fit and healthy persons climb up the 777 stairs to the temple. You are rewarded with a fantastic view over the landscape. Later you arrive in Kalaw, an attractive mountain town, founded in the British colonial era.
Overnight stay in Kalaw
Day 10: Kalaw – Pindaya – Inle Lake (B, -, - )
In the morning you explore Kalaw and drive afterwards to Pindaya which is located at a small lake up in the mountain. Limestone caves contain thousands of Buddha statues. Continue to a workshop for handicrafts and see how umbrellas of the Shan are traditionally produced. Later you drive to the legendary Inle Lake.
Overnight stay at Inle Lake
Alternatively you can do a day excursion to Mt Popa  and  stay overnight in Bagan on day 9 and fly on day 10 from Bagan to Heho and visit Pindaya on the way to Inle Lake. Please let us know your choice accordingly.
Day 11: Inle Lake (B, - ,- )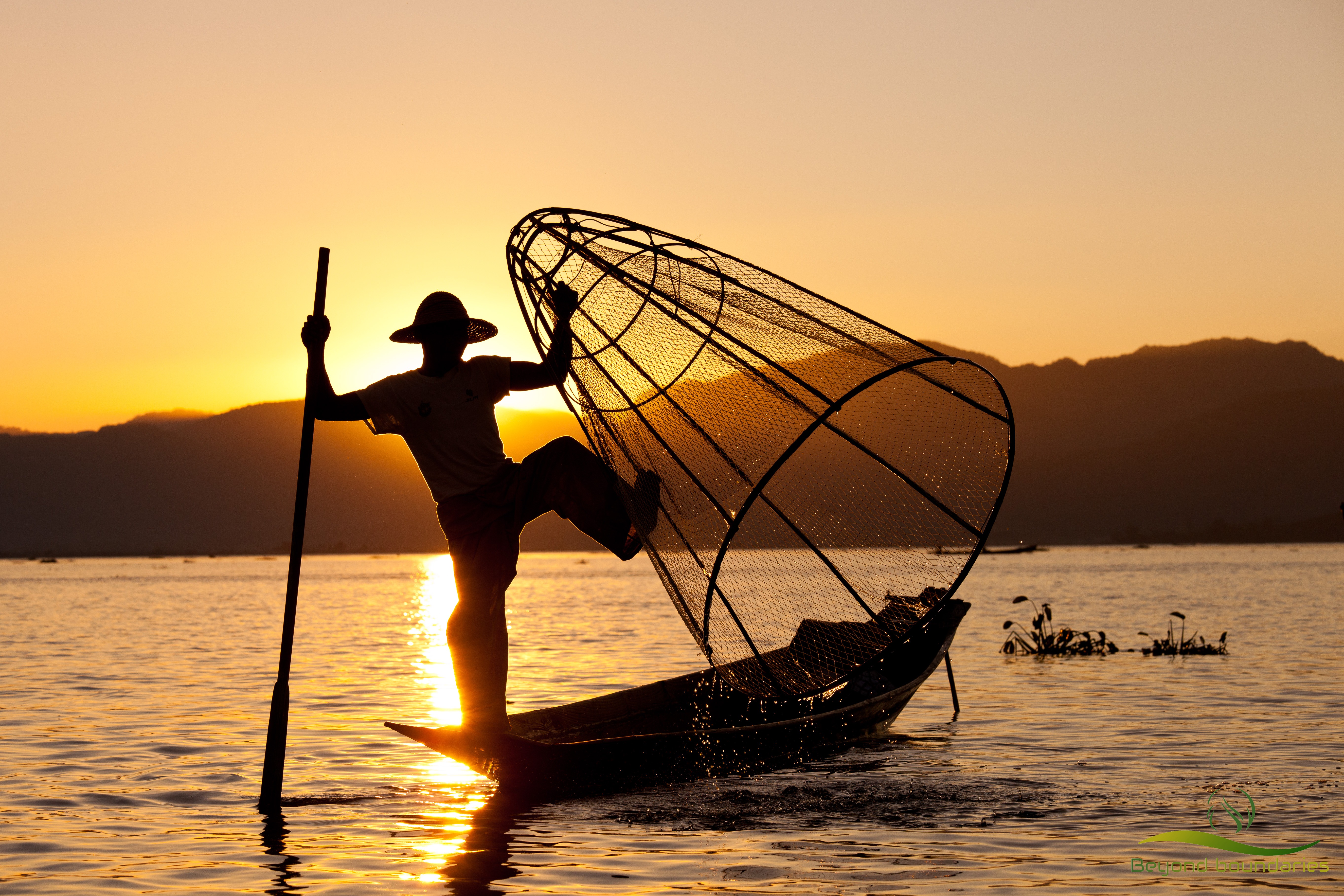 Start your excursion through this magnificent and unique landscape. View the unique way the Intha fishermen row their canoes. Unlike the lake dwellers anywhere else, the Intha fishermen use their legs to row, thereby freeing their hands to fish. Explore floating gardens and villages and learn about the daily life at the Inle Lake.
Continue to the Indein Pagoda and the local market which is closed on certain days. In the afternoon visit the PhaungdawOo Pagoda, the silk producing village of Inpawkhone and finally the NgaphaeKyaung monastery.
Overnight stay at Inle Lake
Day 12: Inle Lake – Kekku – Inle (B, -, - )
Today you drive from Inle Lake to Kekku, 46 km from Taunggyi. More than 2.000 stupas are built here on an area of 1 square kilometre, surrounded by trees and beautiful nature. This area is home of Pa Oh people.  A Pa Oh guide will accompany you and tells you everything about their culture, life, traditions and clothing. In the afternoon you will drive back to Inle and transfer to the hotel.
Overnight at Inle Lake
Day 13: Inle Lake/Heho – Yangon (B, -, - )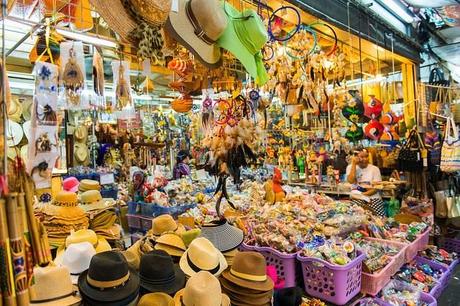 This morning transfer to the Airport for your flight to Yangon. Upon arrival your guide and driver will greet you and transfer to your hotel for check in. After freshening up, you will transfer to Yangon Railway station to embark upon a circular train journey to the outskirts of town (20-30 minutes ride) to observe the lively and colorful life of the rural Burmese people. Disembark to visit Kyi Myin Daing market and enjoy exploring the market and meeting the friendly locals before returning by road to Yangon. Finally you will get the Historical Market called Scott Market (closed every monday& public holidays), where you can see the life of people and local products like Woven Materials, Wood and Stone carvings, Jewellery and Gems. As well as Imported goods. A visit to Scott Market could give the guests for shopping opportunity as well. After visiting the Scott Market, continue to China Town where people are in different life style and a chance to visit a historical Chinese Temple on the Strand Road which was the first temple founded in Myanmar. Return to your hotel. 
Overnight in Yangon
Day 14: Yangon (B)
After breakfast at hotel, free at leisure till transfer. You will be transfered to the airport for your flight.
(Your hotel room is available until 12:00. If you are departing later, you can ask the hotel to keep the luggages. A late check-out is possible upon availability with some charge.)
*** End of our service ***
What is included in the tour
accommodationinc. breakfast (B)
other meals as detailed in the itinerary (L=lunch, D=dinner)
local specialized tour guide (English-speaking, other languages available on request)
all transfers
boat tours and air-conditioned car/van transportation as detailed in the itinerary
domestic flights as detailed in the itinerary, economy class (20 kg luggage per person)
sightseeing as detailed in the itinerary inc. entrance fees
What is NOT included in the tour
international flights from and to your country of origin
travel insurance
meals other than those explicitly mentioned, drinks, tips and personal expenses
visa fees