Explore the cities along the banks of Ayeyarwaddy in this 10-day Myanmar adventure covering the wonderful three main destinations of Myanmar and meet the local people and witness their daily life style. You can also choose to take optional tours that can make your travel truly worth your time.
10 Days
Available on request
Yangon International Airport
Highlights
What makes this tour special
Explore and discover historic and modern sights of Yangon                                                    
Visit the ancient & world heritage sites of Pyay and around
Learn about natural oil production at Magway
Get to know an unusual pool of bubbling mud
Discover the ancient and modern story of the city of Bagan
Learn about local Burmese traditions and beliefs at Ngat Pyit Taung Monastery
Venture out of Mandalay to the ancient sites of Mingun
Explore the ancient city of Mandalay
Detailed Itinerary
Day 1: Arrive Yangon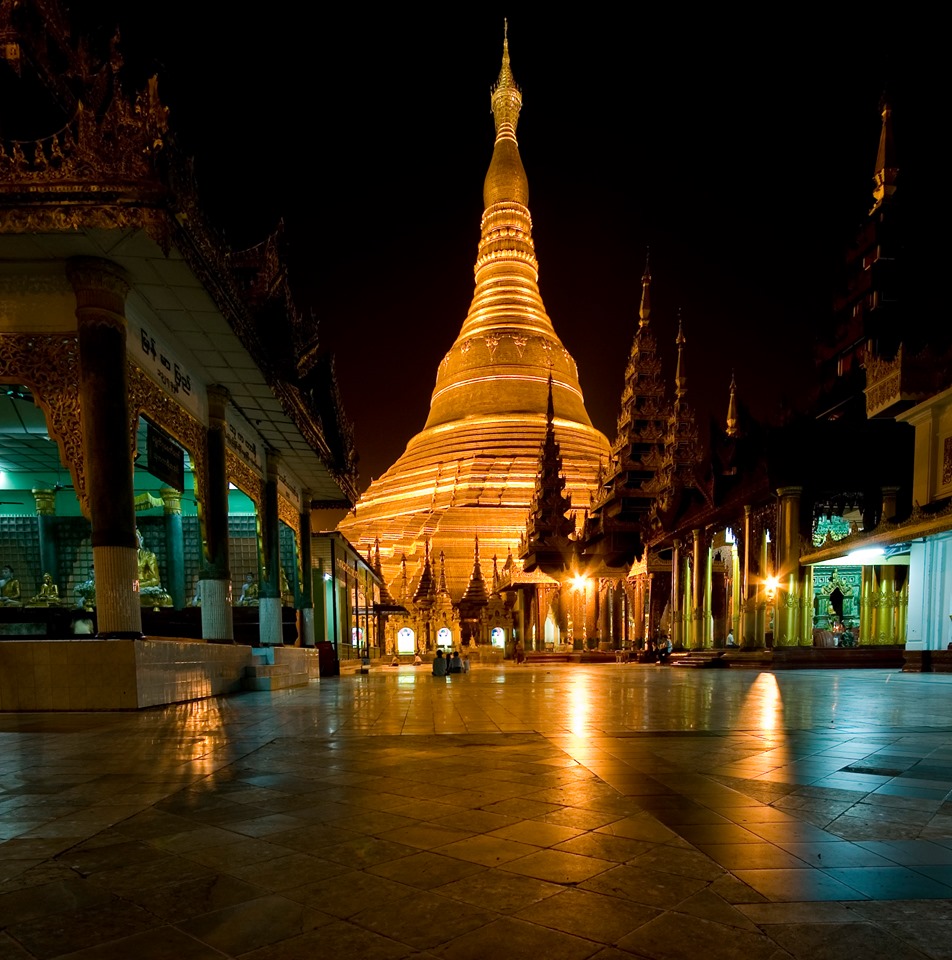 Upon arrival, your guide will greet you and transfer you to your hotel. Yangon was founded by King Alaungpaya in 1755. He changed its name from Dagon to Yangon, after he conquered it from the sovereignty of Mon Kingdom, The word YANGON means "End of Strife". As a city relatively uninfluenced by the outside world till to the annexation of British colony, Yangon has maintained its rich colonial and spiritual heritage and is one of Southeast Asia's most fascinating capitals. Begin your Myanmar tour on a grand scale by visiting the Kyaukhtatgyi Pagoda, home to a majestic 70 meters long reclining Buddha, in the position of repose and accepting people who come to take refuge under his kindness. Continue through this historical city, stopping as you wish to capture photos of the impressive structures or relax at a local tea shop. Next, enjoy the Parade of Lights at Shwedagon Pagoda where sun light reflects from the stupa which has more than 60 tons of gold leaf. Delight in the burning incense and oil lamps and friendly locals.
Overnight in Yangon
Day 2: Yangon – Pyay By Train (B, - , -)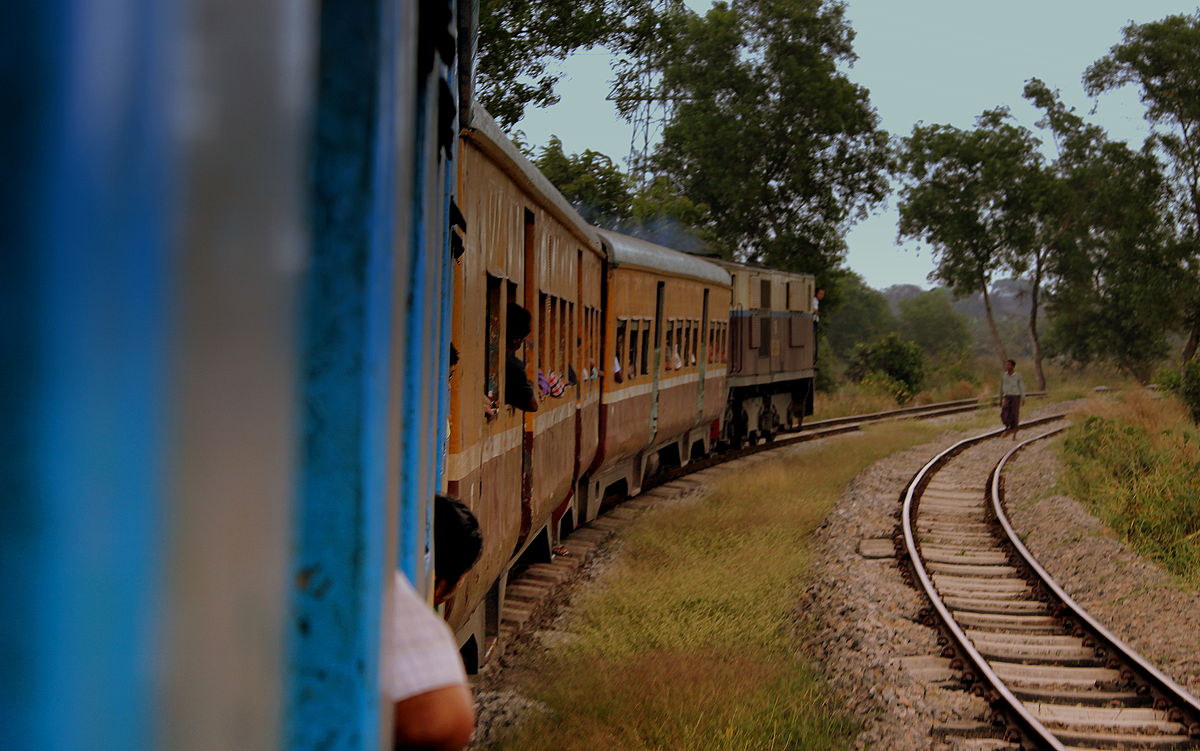 After breakfast at the hotel, begin your tour in the city's downtown streets with its mix of faded colonial buildings, glittering temples, and local life. Visit the gilded Sule Pagoda and stroll along Mahabandoola Road, Next, shop Yangon's Jetty from where the Rev. Adoniram Judson arrived to Yangon in 1813 for his Missionary and in 1819 he could baptize the first local citizen named U Naw in to Baptist, as well as the first English to Myanmar Dictionary was introduced to Myanmar, Continue with a short stroll around Chinatown and visit one of Yangon's Chinese temples before transferring to the railway station. This afternoon, board a train at Yangon Railways station for your trip to Pyay. Relax during this 6.5 hour ride and take in the scenic landscapes and villages along the railway. On arrival in Pyay, transfer to hotel.
Overnight in Pyay
Day 3: Pyay ( B, - , - )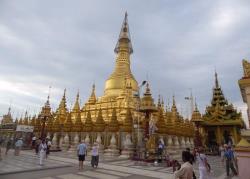 After breakfast at the hotel, visit Pyay jetty's vibrant market. Then, visit Shwe Sandaw Pagoda, a gigantic sitting Buddha Statue of Hsehtatkyi Pagoda. This afternoon, visit the ancient ruins of Thayeikhittaya or Sriketra, one of the world heritage sites, which belongs to around 5th Century, just 8km from the city center. Hidden behind thickets of thorny bushes your will enjoy a stroll around this ancient archaeological site. End your day with a walk along Strand Road by the Bank of Irrawaddy River and a visit to the night market.
Overnight in Pyay
Day 4: Pyay – Magway (Magwe) (B, - , -)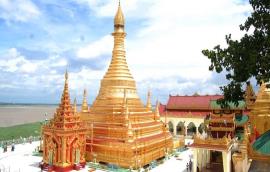 After breakfast at the h otel, drive to Magway (200 km/ 4 hours drive), passing the fields and the small towns of Aung Lan, TaungDwinGyi. You will visit the 2000 year old city of Beikthano, which is also one of the world heritage archeological sites earlier than Sriketra located in the Taung Dwin Gyi Township. From here continue on to the Magway Division. Magway or 'Oil pot of Myanmar', is renowned for its production of groundnut and sesame oils as well as for its exotic fruits, including the Phangar fruit. Next, pay a visit to the famous Mya ThaLun Pagoda on the banks of the Irrawaddy River. On arrival, check in your Hotel.
Overnight in Magway
Day 5: Magway – Pwint Phyu – Minbu – Magway (B, - , -)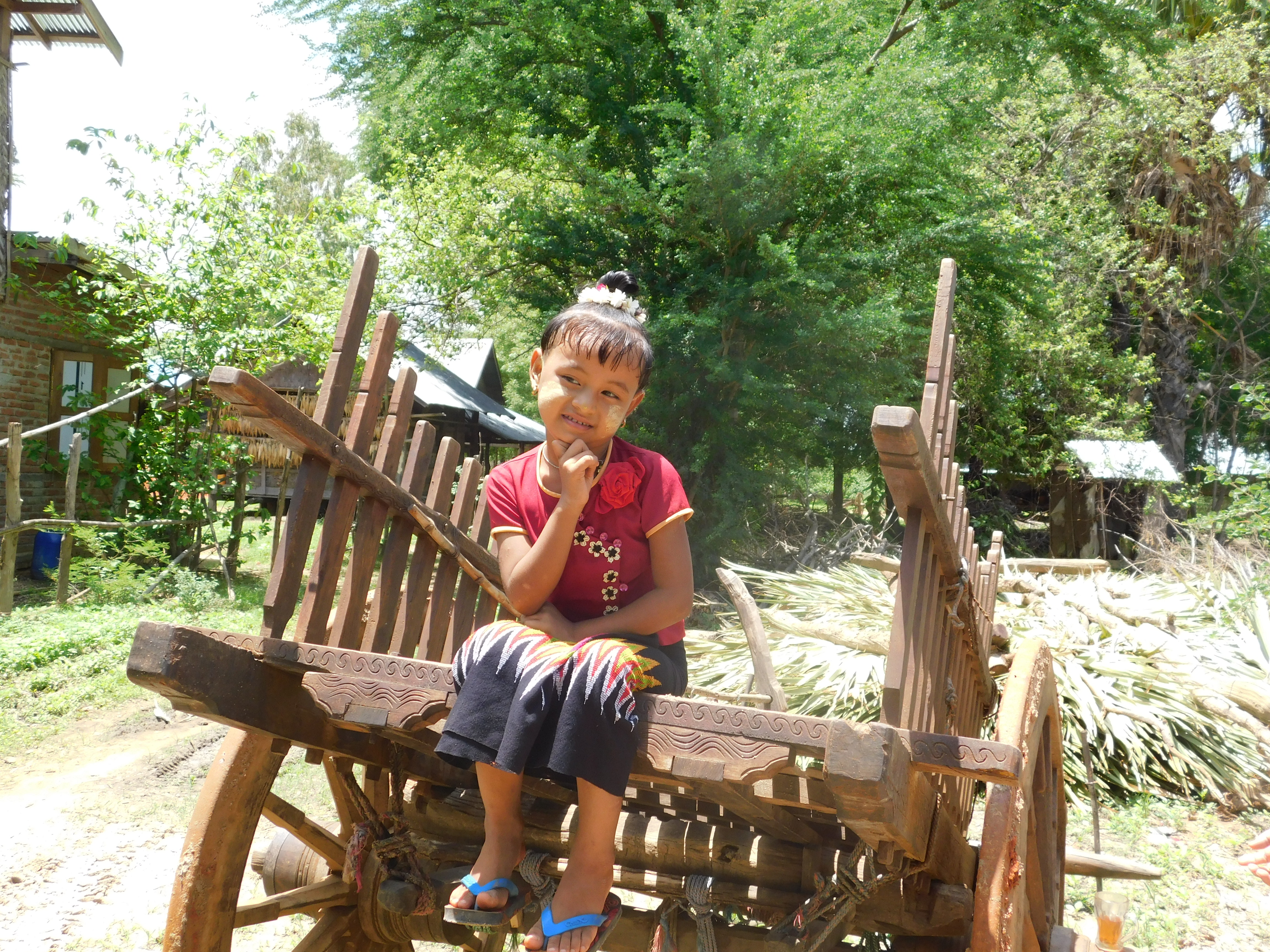 After breakfast at the hotel, begin a 20km drive to the Kyaung Taw Yar Pagoda, at the Pwint Phyu Township. This is believed to be the site of an ancient monastery built of sandal wood where the Gotama Buddha spent some time after attaining the enlightenment. Continue to visit Nagar Pwet Taung (Dragon Lake), an unusual pool of bubbling mud with a nearby temple and Pagoda in the Min Bu Towns hip. Take a break and gaze upon the beautiful Irrawaddy River.
Overnight in Magway
Day 6: Magway – Bagan (B, - , - )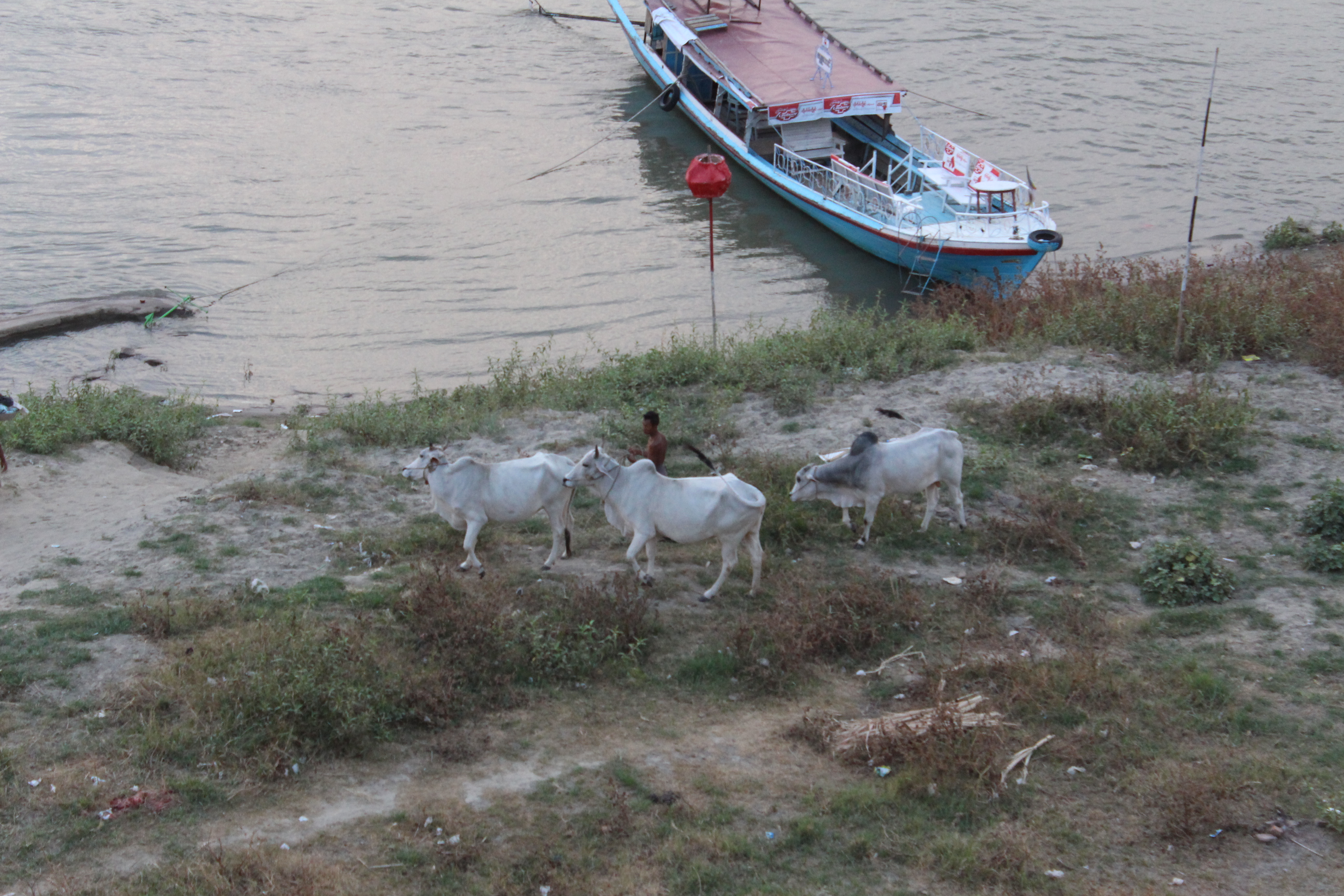 Enjoy breakfast at the hotel before starting the scenic drive to Bagan. Note the toddy palm fields and stop at a production center to observe the process of toddy juice production. Learn about the important role toddy palms play in Myanmar rural life as material for utensils, buildings and medicines. Upon arrival in Bagan, check in your Hotel. This evening, board a local boat for a relaxing cruise down the Irrawaddy River. Observe the lifestyle of the fishermen and riverside villagers and enjoy a unique perspective of Bagan's temples.
Overnight in Bagan
Day 7: Bagan (B, - , -)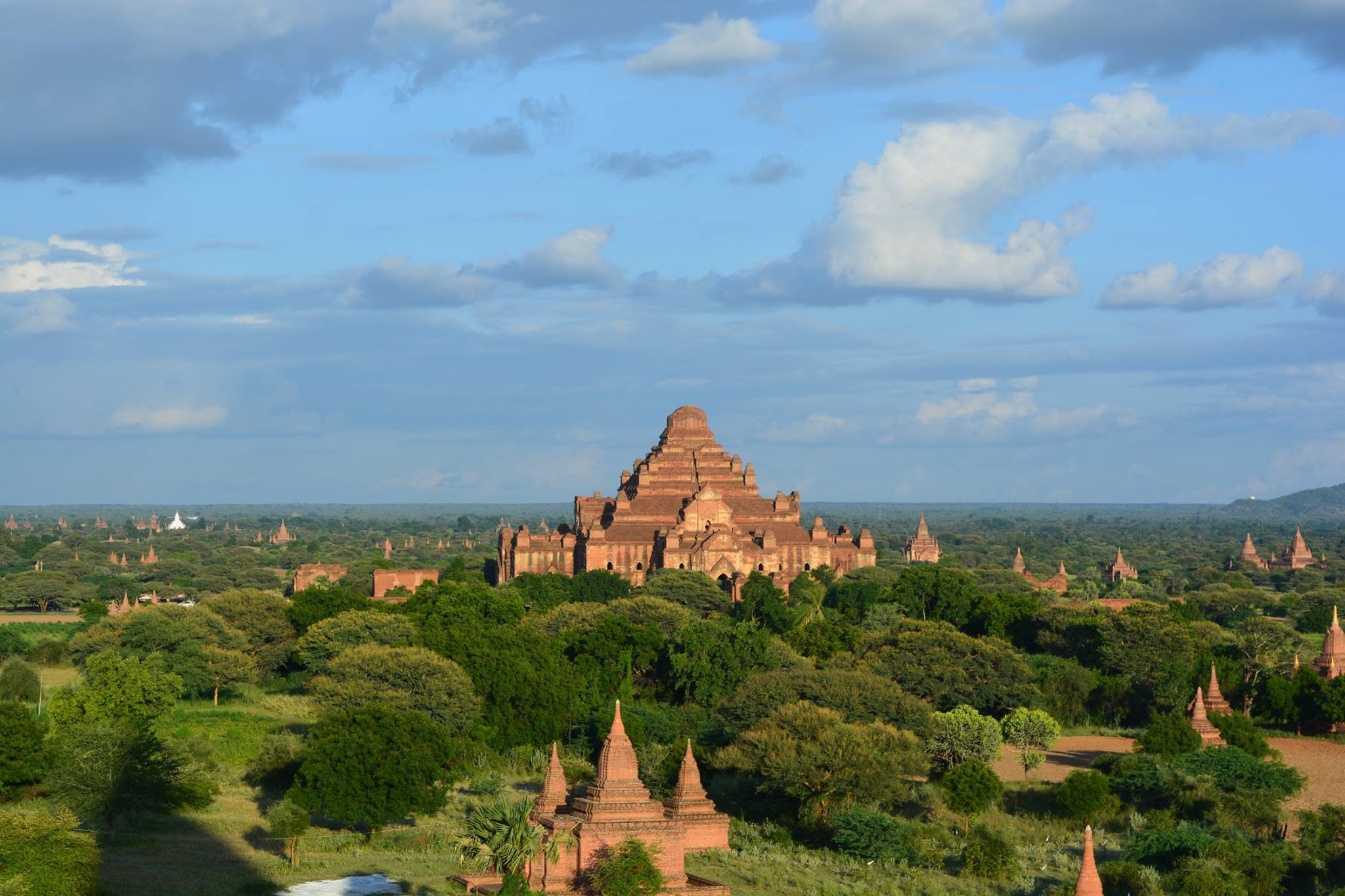 Have breakfast at a local tea shop. Sample a traditional Burmese tea choosing either a light or strong brew. Bagan was the capital of Myanmar from the 11th to 13th centuries. During this time, thousands of massive stupas and temples were constructed on the banks of the Irrawaddy River. Today, explore the wonders of Bagan with a full-day tour. Your journey begins with a visit to the golden stupa of Shwezigon Pagoda for an introduction in to Bagan's rich history. Then, visit the cave temple, Wetkyi-In Gubyaukgyi, and marvel at the jataka mural paintings. The nearby Htilominlo Temple is renowned for its plaster work of Stucco and glazed sandstone decorations. This afternoon, visit Ananda Temple, one of Bagan's most beautiful temples, housing two unique Buddha images whose expressions seem to change depending on the distance from which the statue is viewed. Next, observe the intricate mural paintings inside Okkyaung, one of the few surviving brick monasteries from the early Bagan. From here, travel by horse cart for a tour of temples Thatbyinnyu, the highest in Bagan which represents the highest omniscience of Buddha's Wisdom, massive Dhammayangyi, noted for its amazing brickwork, and Sulamuni. Time permitting; enjoy an unforgettable sunset over the plains from the upper terrace of one of the temples.
Overnight in Bagan
Day 8: Bagan – Mandalay (B, -, -)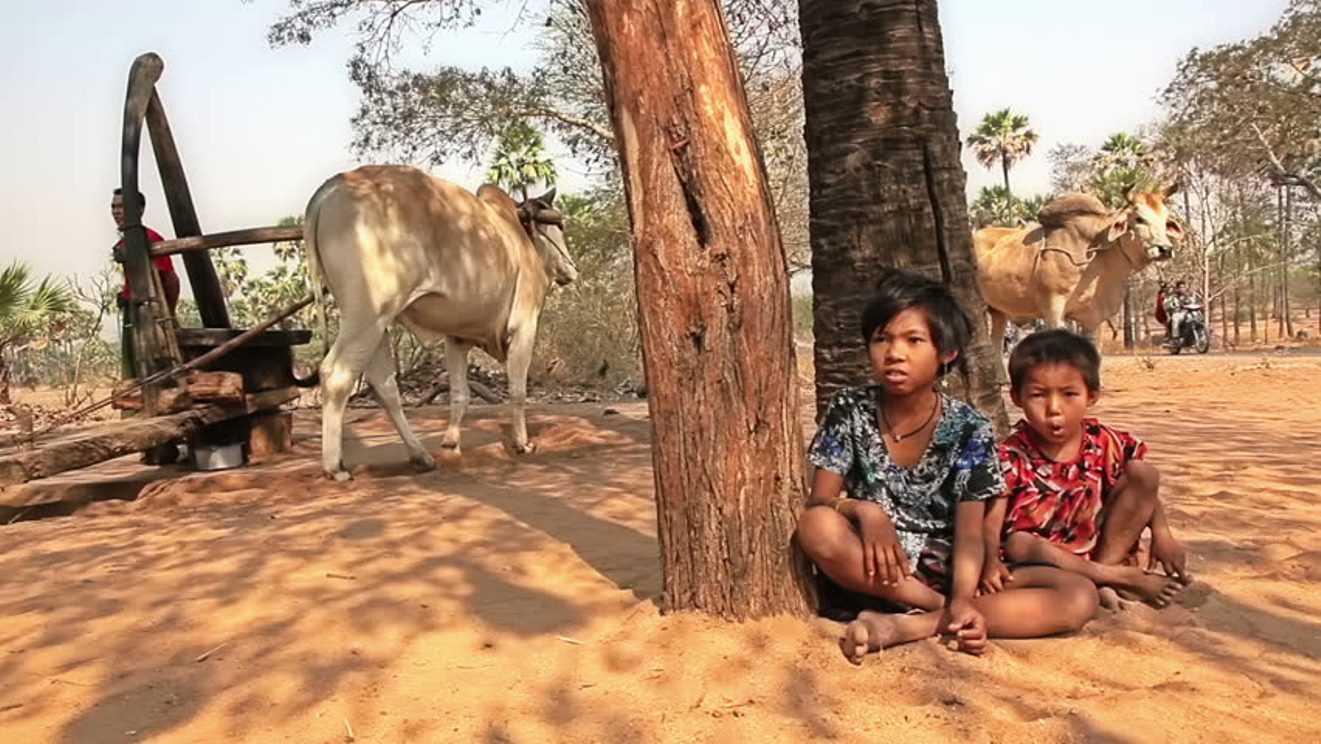 After breakfast, travel to Ngat Pyit Taung Monastery to learn about local Burmese traditions and beliefs and explore the temple's caves. Visit the Monastic Primary School and meet the local school children. They are always happy to see visitors and you will be warmed by their joy. Consider a small donation to help ensure a brighter future for these students. This afternoon, continue to the remote, rural village of Minnanthu to explore Payathonzu Temple, with its unusual architecture and Tantric Buddhism influence, Lemyentha Temple and Nandamannya Temple. Late this afternoon, transfer to the Nyaung Oo airport for the flight to Mandalay. Upon arrival, transfer to the hotel.
Overnight in Mandalay
Day 9: Mandalay – Mingun – Mandalay (B, L, -)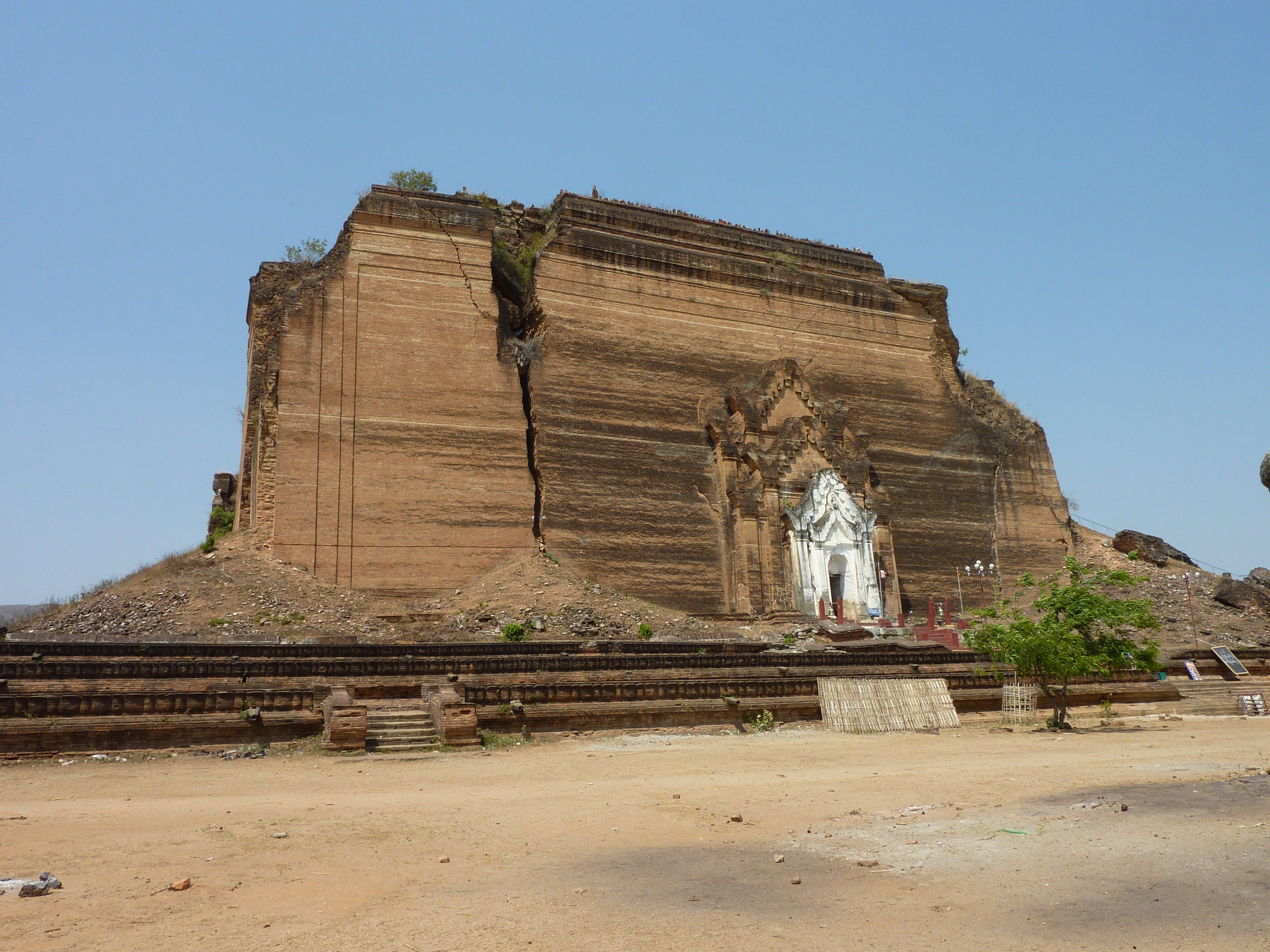 After breakfast, travel to the Mandalay jetty and board a private boat for a relaxing cruise down the Irrawaddy River to Mingun. Your visit to Mingun will begin with the unfinished Mingun Pahtodawqyi which is in Mega Size as a landmark to welcome you, which is left without completion due to the prediction of an astrologer, predicted the King's would die should the temple be completed. Notice the 90 ton Mingu Bell which was dedicated for the unfinished Pathodawgyi, assumed to be the largest ringing bell which is sound. Continue your visit at the beautiful white Hsinbyume Pagoda built to resemble the mythical Mount Meru. Return to Mandalay by boat, enjoying lunch on board. Next visit Mahamuni Pagoda, home to one of the country's most revered Buddha images which is heavily covered with gold leaf. Learn about Mandalay's well known skilled craftsmen and tour its traditional workshops. Observe the production of wood and marble stone carvings, kalaga tapestries, and gold-leaf using century's old techniques. Continue your tour of Mandalay with a visit to Kuthodaw Pagoda, home to what is considered "The World's Largest Book". 729 marble stone slabs of Buddhist scriptures are kept in this pagoda. Continue to the teak Shwenandaw Monastery, known for its exquisite woodcarving. This is the only remaining building from the 19th century Royal Palace. If you wish, head to the top of Mandalay Hill to watch the sunset.
Overnight in Mandalay
Day 10: Mandalay – Departure (B, -, -)
Today is at your leisure until transferring to the Mandalay international airport for your onward flight.
(Your hotel room is available until 12:00. If you are departing later, you can ask the hotel to keep the luggage. A late check-out is possible upon availability with some charge.)
What is included in the tour
accommodation inc. breakfast (B)
other meals as detailed in the itinerary (L=lunch, D=dinner)
local specialized tour guide (English-speaking, other languages available on request)
all transfers
boat tours and air-conditioned car/van transportation as detailed in the itinerary
domestic flights as detailed in the itinerary, economy class (20 kg luggage per person)
sightseeing as detailed in the itinerary inc. entrance fees
What is NOT included in the tour
international flights from and to your country of origin
travel insurance
meals other than those explicitly mentioned, drinks, tips and personal expenses
visa fees