Bagan Daily Life and Kyauk Gu U Min Tour
Duration: Full day Tour
Pick Up:          8:00am @ your hotel
Drop Off:        6:00pm @ your hotel
Visit the vibrant Nyaung Oo Market where villagers gather to buy and sell their produce and other goods. Enjoy a cup of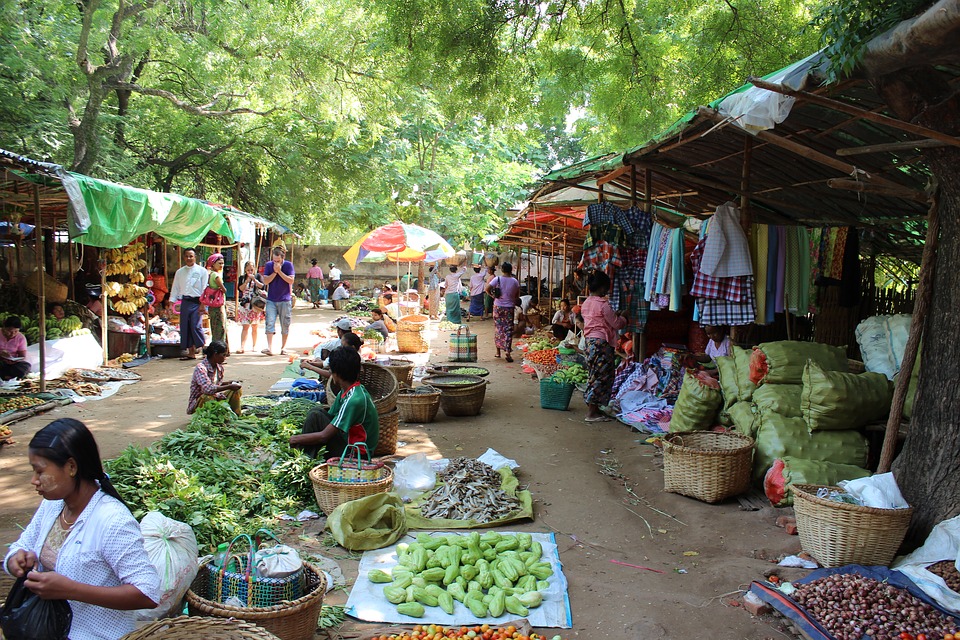 sweet Burmese tea or coffee in a local coffee shop. Continue on to a neighborhood where a local shop makes pone yay (pea powder paste) and see how local plum jam is made and packed.
Travel to the outskirts of Bagan to witness the production of molasses, palm wine and other treats. Watch as the farmers climb the trees to collect the palm fruit and utilize traditional methods to create these important products.
This afternoon, we will stop at restaurant for lunch and board a private river boat and set off upriver toward Kyauk Gu U Min. Throughout your Irrawaddy river cruise you will witness everyday Burmese life on the water: fishermen, local ferry boats, riverside villages and views of the Bagan temples. You'll go ashore at Sae Lan village and explore a typical riverside village along the Irrawaddy. The friendly people work as farmers and fishermen, living a simple but happy life.
Continue by boat to Kyauk Gu U Min, a spectacular cave temple on the banks of the Irrawaddy, with notable sandstone carvings and a massive Buddha image.
After your exploration of Kyauk Gu U Min, you'll return to the boat for a relaxing return cruise to Bagan (around 1 hour). Transfer back to your hotel upon reaching Bagan.
What is included in the tour
Private car with air condition
English speaking guide
Breakfast at a local tea shop
Private Boat (Kyauk Gu umin)
Refreshment snow towel & water
What is NOT included in the tour
Hotel accommodation
Entrance/Zone fees
Travel insurance
Additional meals, drinks, gratuities and personal expenses