Detailed Itinerary
Day 1: Yangon- Sittwe - Mrauk U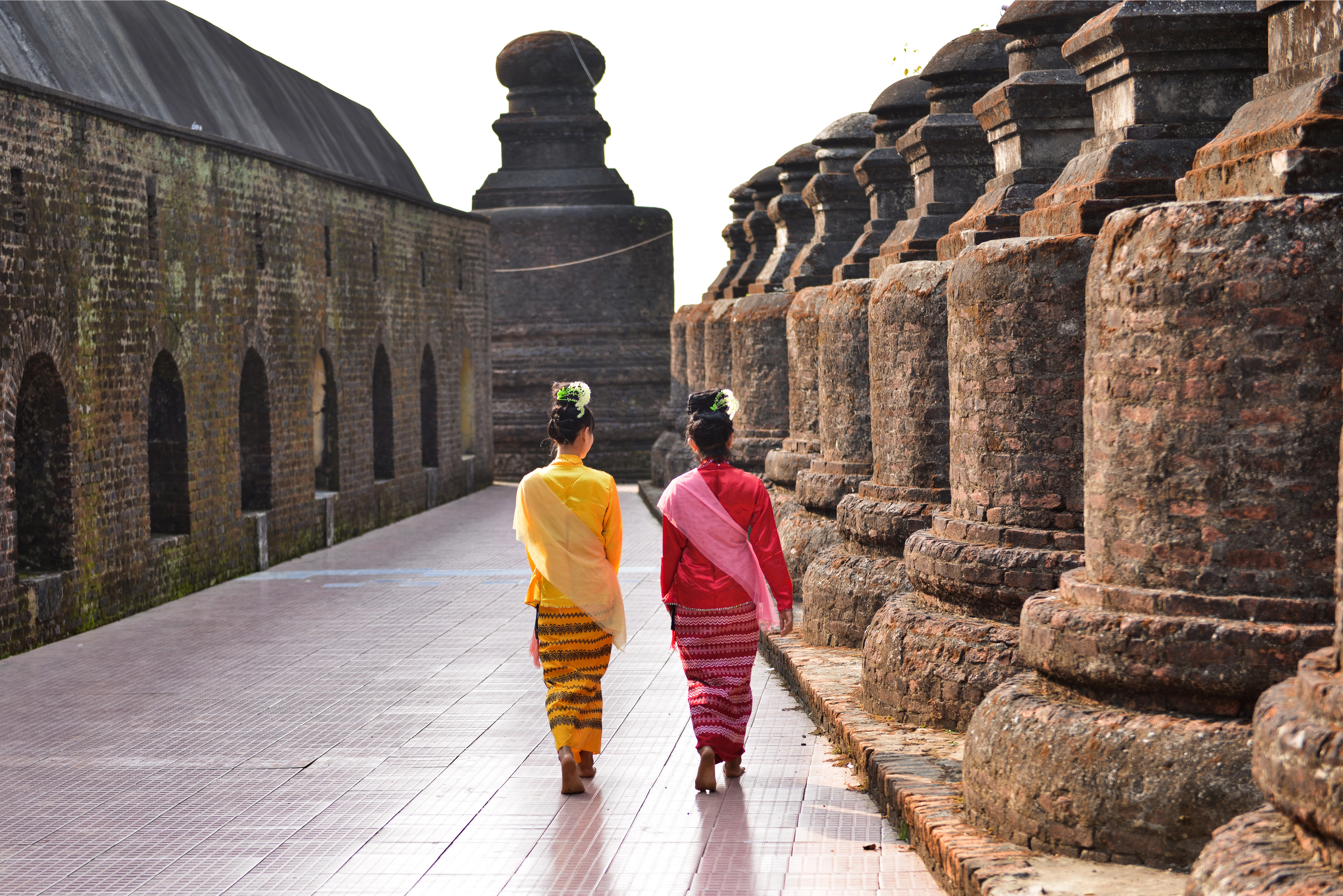 Transfer to the airport in Yangon for your flight to Sittwe, capital of the Rakhine State. Upon arrival in Sittwe, transfer to Jetty and board a local boat a local ferry speedboat for your 6 hour trip to Mrauk U. Along the way, you will have an opportunity to enjoy the riverine lifestyle of local people in Rakhine State.
Overnight in Mrauk U
Day 2: Mrauk U (B)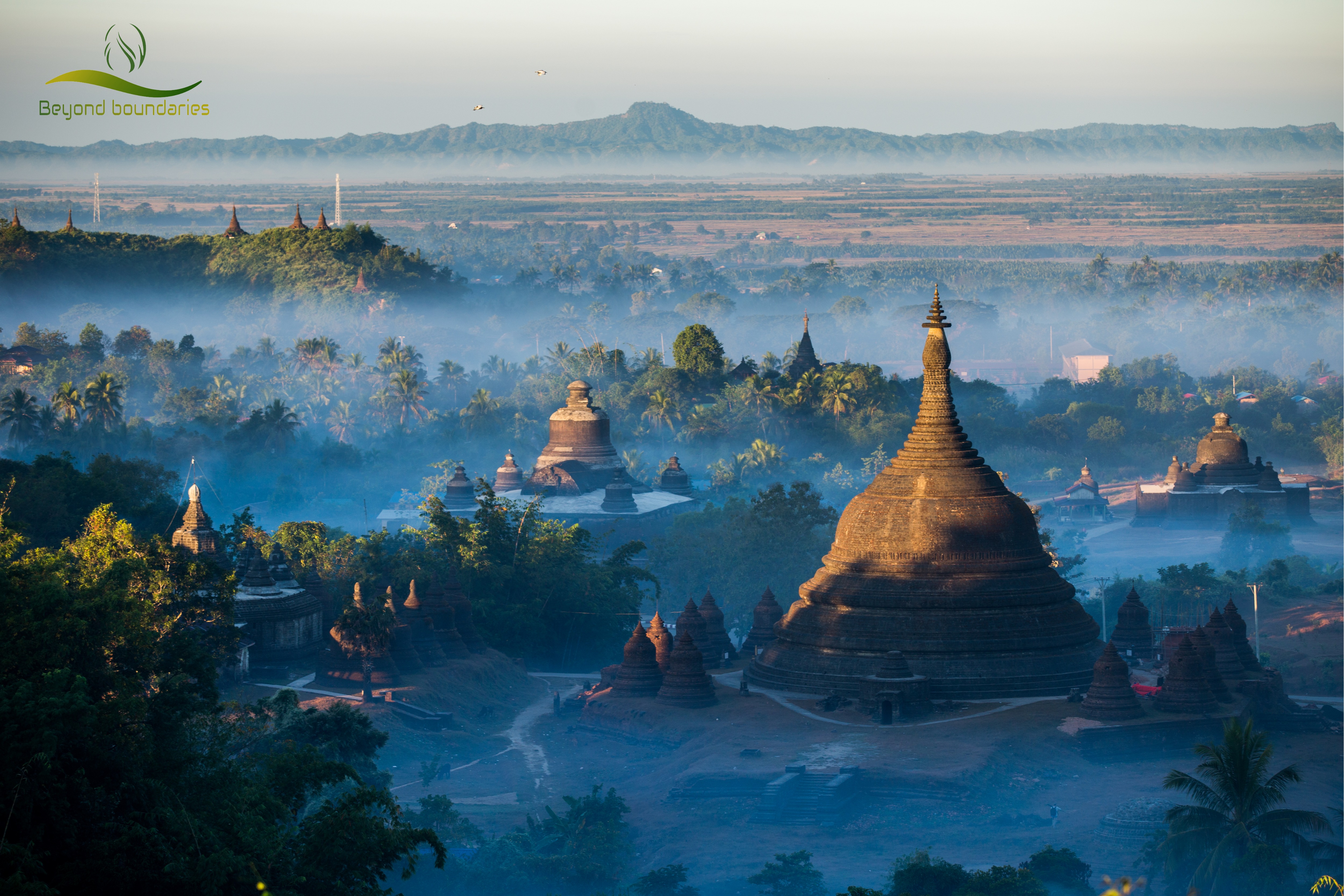 Awake early and depart hotel around 06.00 (Note: departure time will depend on the season) to enjoy the sunrise over the misty hills of Mrauk U. Return to your hotel for breakfast and then continue sightseeing in Mrauk U. Begin with a visit to the local market and the ruins of the Royal Palace. Then tour the town's Archaeological Museum (closed on Mondays, Tuesdays and public holidays), where artifacts and ancient relics are on display. The museum is a fascinating place to learn about the history and culture of the Rakhine State. Today visit includes Koethaung Temple, the Pitakataik Library, Laungbanpyauk Pagoda, Yadana Mann Aung and Sakaya Mann Aung Pagodas. These temples and pagodas are some of the most important religious shrines of the medieval Mrauk U period mostly built in sandstone. After Lunch, Shitthaung Temple, Mrauk U's most important monument. Built in 1535 with a labor force of more than 1,000 architects and workmen, Shitthaung Temple contains a remarkable collection of Arakanese Buddha images and reliefs. Continue to the multi spire Andawthein Ordination Hall, filled with unique stone carvings. Then visit the circular Ratanabon Pagoda and the fortress-like temple of Dukkhanthein, whose vaulted passages contain interesting stone sculptures. Your last stop of today is at Laymyetnha. Built in 1430, Laymyethnha was the first pagoda erected in Mrauk U.
Overnight in Mrauk U
Day 3: Mrauk U – Chin Villages – Mrauk U (B,L,-)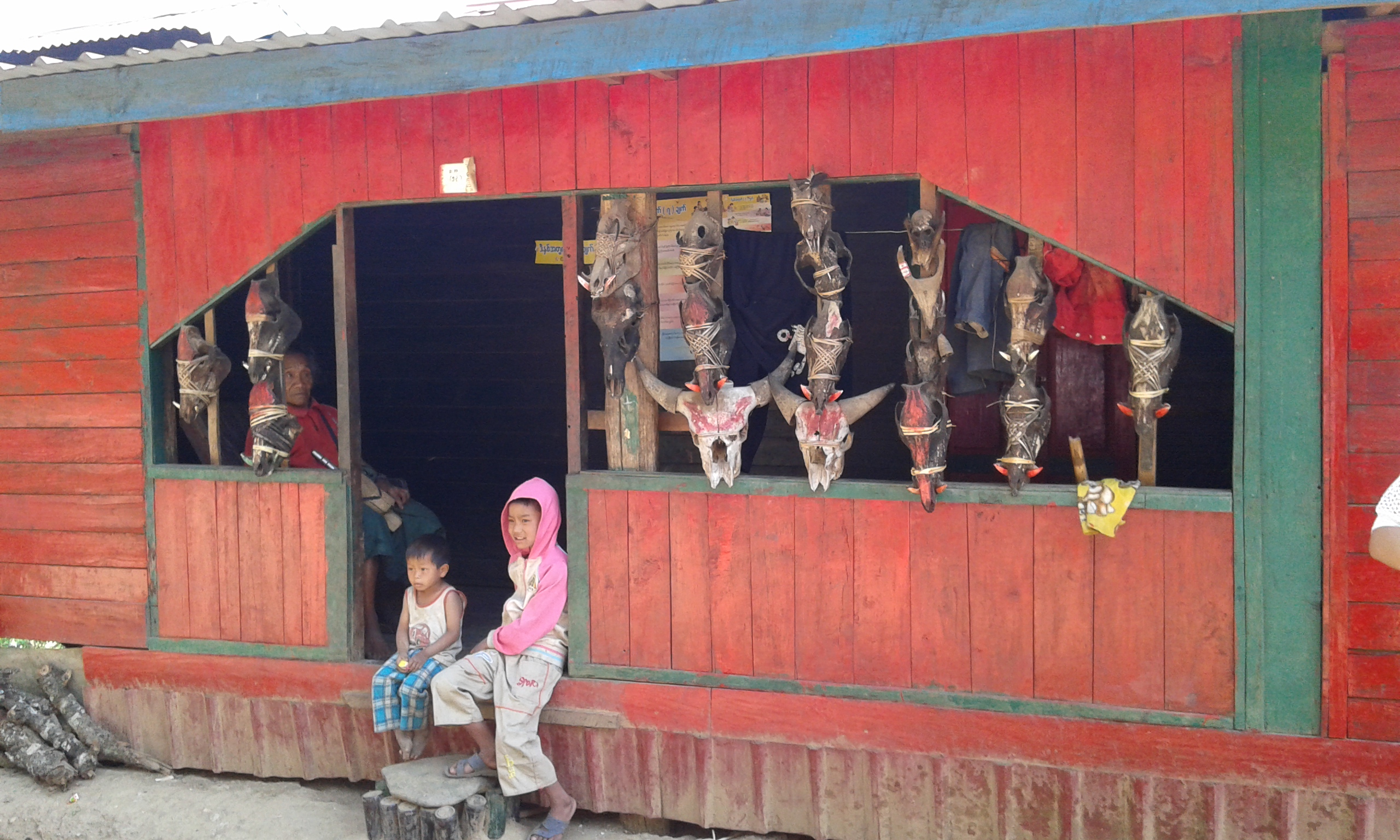 After breakfast, start a scenic journey on a bumpy road by car about 30 minutes to the village. Then continue by boat up along the Lay Mro River to the Lay Too Chin minority villages for 2-3 hours. Chin people are probably best known for their colorful fabrics, as well as tattoo on faces of women. A legend said that the Burmese King from central land used to explore their State as Chin women are most beautiful among other minorities. Chin girls not later than age of 13 had to tattoo on their faces to make them ugly and to prevent from being taken to the Burmese palace. As tattooing habits are stopped, you can see mostly elderly women with tattoo nowadays. During the day of touring, a picnic lunch will be served. (Lunch box) After visiting 2 to 3 Chin villages, you will return back to MraukOo by boat and car.
Overnight in Mrauk U
Day 4: Mrauk U – Sittwe by Boat (B,L,-)
This morning, you will be transferred to Mrauk U jetty and board on a private boat for a relaxing 6 hour journey back to Sittwe. Lunch will be served on board. Midday, arrive in Sittwe and transfer to your hotel for check in. Today, you will visit Rakhine State Cultural Museum (closed on Mondays, Tuesdays and public holidays), an extensive collection of the culture and history of Rakhine people. Stroll along Strand Road and enjoy the city's sights.
Overnight in Sittwe
Day 5: Sittwe – Yangon by Flight (B,- , - )
This morning, you will start with a visit to Sittwe's fish market. Then according your departure flight time, you will be transferred to Sittwe Airport for your flight back to Yangon. The rest of the program at own arrangement.
Alternatively you can fly from Sittwe to Thandwe (Ngapali Beach) instead of Yangon. (Reduction: 55 USD per Person)
 *** End of Our Service ***
What is included in the tour
accommodationinc. breakfast (B)
other meals as detailed in the itinerary (L=lunch, D=dinner)
local specialized tour guide (English-speaking, other languages available on request)
all transfers
boat tours and air-conditioned car/van transportation as detailed in the itinerary
domestic flights as detailed in the itinerary, economy class (20 kg luggage per person)
sightseeing as detailed in the itinerary inc. entrance fees
What is NOT included in the tour
international flights from and to your country of origin
travel insurance
meals other than those explicitly mentioned, drinks, tips and personal expenses
visa fees