Be amazed at the archipelago which is truly a gem waiting to be explored. Spend your luxury time by swimming amongst spectacular marine life, untouched corals and seashells. Pristine beaches and majestic rock formations await making the island ideal for adventure activities as well as relaxation. It's a lifetime experience that should not be missed!
4 Days
Available on request
Kawthaung Airport
Highlights
What makes this tour special
Explore the hidden treasure islands in Kawthaung
Enjoy a tropical beach break in luxury resort
Relax in pristine beach and majestic rocks formations and make the island ideal for adventure activities
Explore exclusively the incredible beauty of nature and untouched remain island
Detailed Itinerary
Day 1: Yangon – Wa Ale Resort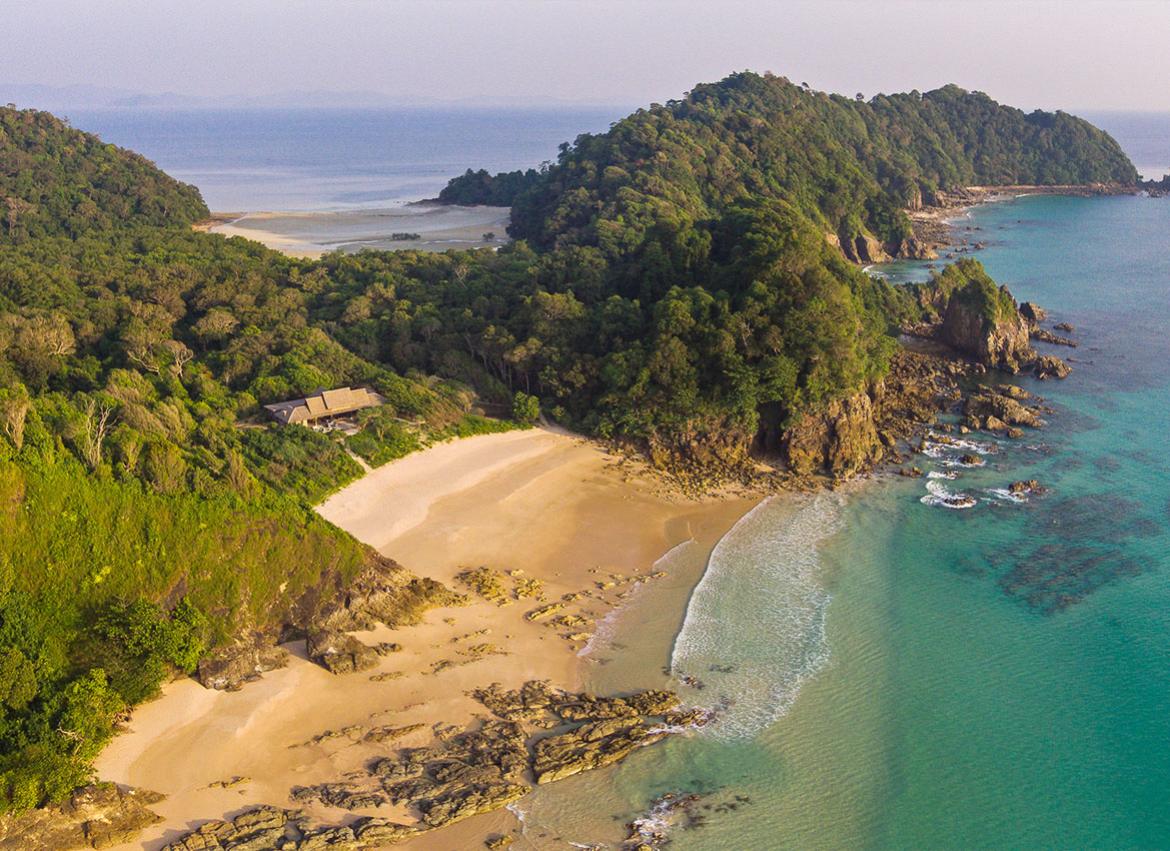 Take a 1.5 hour flight to Kawthaung, Myanmar. From the Kawthaung Jetty, take a 2 to 3 hour speed boat or 11 meter RIB ride to  the Island. The entrance to Wa Ale Resort is a protected mangrove forest.
Overnight in Wa Ale Resort
 (Your hotel room is available from about 2.00 pm available. Your luggage may already be parked in the hotel and is a former reference of rooms subject to availability on arrival.)
Days 2-3: Wa Ale Resort ( B,L,D)    
Enjoy two full days at leisure in Wa Ale Resort and daily breakfast, lunch and dinner are served.
Overnight in Wa Ale Resort.
Day 4: Wa Ale Resort – Yangon( B, -, -)  
After breakfast, enjoy a few more hours of relaxation before departing to Kawthaung airport for your flight back to Yangon.
(Your hotel room is available until 12:00. If you are departing later, you can ask the hotel to keep the luggages. A late check-out is possible upon availability with some charge.)
From suggested option, you can do more activities from here on your personal account :
Snorkel and dive the archipelago's abundant reefs and caves
Kayak and paddle board through Wa Ale's pristine river and mangrove forests
Trek Wa Ale's jungle trails and view the unique
flora and fauna indigenous to the island
explore the exotic marine life and island hopping in the Lampi Marine National Park
Learn about the local "Moken" fishing community and turtle conservation on Wa Ale and ways to
protect this special region
Relax in room massage the quiet comfort of the spa after a day of activities
                                                                    *** End of services ***
What is included in the tour
Full board – B,L,D
Boat transfer to and from Wa Ale Island on Saturdays and Tuesdays
Transfer to and from Kawthaung Airport to Kawthaung jetty on Saturdays and Tuesdays
House wine, beer and non-alcoholic beverages: which includes sodas, juices, coffee and tea
Internet
Room amenties
Non-motorized and land based activities(paddle boarding, kayaking, snorkeling, jungle hiking and cultural visits
VAT included
What is NOT included in the tour
Premium wines, Liquor and Champagne
Scuba Diving
In room massages
Speed boat or RIB transfer outsides of Saturdays and Tuesdays is US $ 250per person round trip( includes transport to and from Kawthaung Airport)
Telephone Charges
Conservation Donation
Gratuities
Domestic Flight( Round trip)