Covering all the main attraction sites and even extending to more highlight attractions around, this 21 days Myanmar tour would be a perfect choice for you if you plan to explore all wonderful sights on one trip. The trip is well planned by including not only the sites, but also well balanced to involve and interact with locals and their lifestyle. It will leave you with a lot of memories.
21 Days
Available on request
Mandalay International Airport
Highlights
What makes this tour special
Immersed yourself in the environ of ancient building and temples in Mandalay
Stroll on the the world longest teak bridge "U Bein" at the sunset
Explore once the colonial hill station "Pyin Oo Lwin" and beautiful landscape
Exciting train ride over the famous Gohteik Viaduct
Meet the community people in the dolphin conservation area and learn their life of fishing with dolphins
Explore the culture sites of Mandalay city and its rich skilled handicrafts workshops
Feel the tranquility and peacefulness amidst of world-heritage Bagan temples
Enjoy the scenic boat ride to the Kyauk Gu U Min cave across the Ayawaddy River
Learn about the traditions and strong belief in spirits of people at Mt. Popa
Interact with elephants at the sustainably well managed Green Hill Valley Camp
Imagine yourself as a farmer and get involve in the farm with the community near Kalaw
Have fun biking around the small town Nyaung Shwe and Winery
Delve into the environs of Inle Lake by wonderful boat ride
Observe the pilgrims at the amazing Golden Rock
Delight in the beautiful natural surroundings and caves of Hpa An
Explore charming old port city and colonial town Mawlamyine
Day 1: Arrival Mandalay – Amarapura (-/-/-)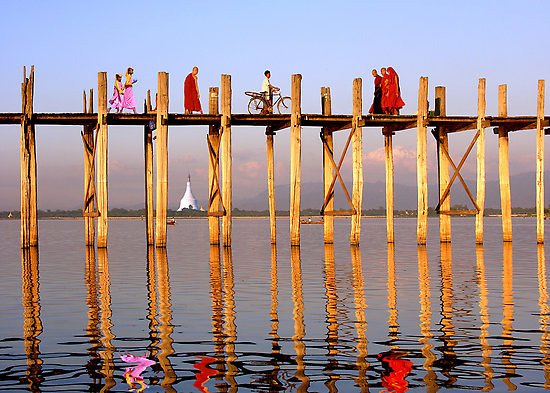 Upon arrival, you will be greeted by our Guide who will accompany to the hotel. Then, go to Amarapura, the 'City of Immortality'. Visit a silk weaving workshop which produces exquisite handmade products and Mahagandayon monastery, home to over one thousand monks. Then, continue on for a stroll across the 200 year old, teak U Bein Bridge. 1.2 kilometers in length, it is the world's longest teak span. And take the local boat enjoying the sunset on the Taung Ta Man Lake.
Overnight in Mandalay
Day 2: Drive to Pyin Oo Lwin - Horse cart riding (B/-/-)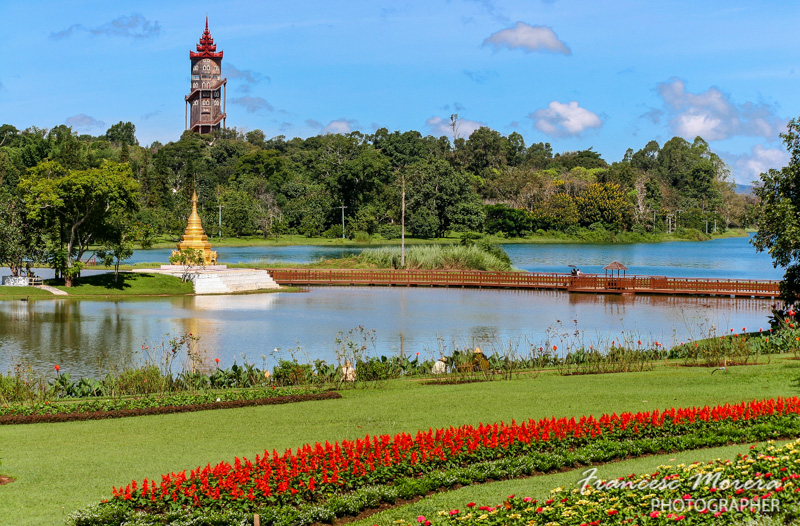 This morning, leave Mandalay for a scenic two-hour drive to the former British hill station of Pyin Oo Lwin, also known as Maymyo. Pyin Oo Lwin is home to many ethnic tribes as well as a considerable numbers of Nepalese and Hindu who migrated during the British occupation. Many reminders of the colonial era are still present in Pyin Oo Lwin, including brick and timber houses.
Enjoy a horse and carriage ride through town. Stop at the Botanical Gardens, 432 acres of leafy gardens home to a diverse mix of botanical species from around the world. Continue to the local market to see the multicolor flowers and vegetables on sale.
Overnight in Pyin Oo Lwin
Day 3:    Pyin Oo Lwin – Gohteik – Hsipaw(B/L/-)
After breakfast at hotel, transfer to the railway station for a 3-hour train journey to Naung Pain station where you will get off and continue by car to Hsipaw. The scenic journey crosses the famous Gokteik Viaduct which spans a 300-meter deep gorge in the Shan mountains. The views from the train are spectacular. Lunch-box on board.
Arrive this afternoon in Hsipaw, a pleasant small town on the banks of the Dokhtawady River. Take a short evening walk to farming villages, enjoy the panoramic scenery of paddy, seasonal crops, mountain, river and observe daily lives of Shan villages around Hsipaw.
Overnight in Hsipaw
Day 4: Hsipaw – Mandalay (B/-/-)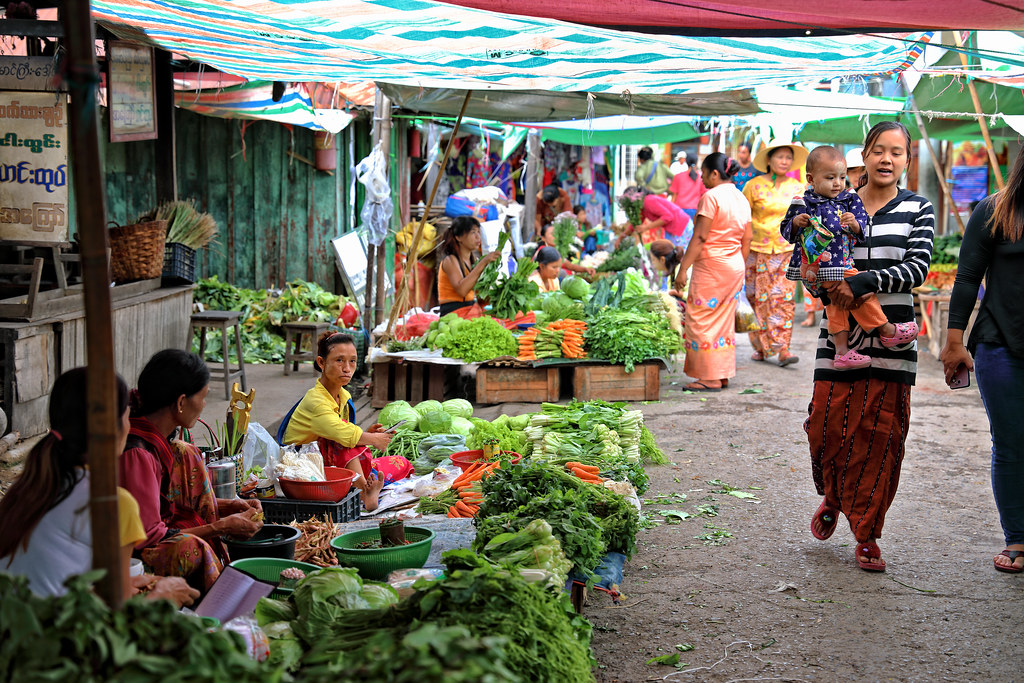 This morning, you will check out of your hotel and have breakfast at a local tea shop. Then visit to vibrant Shan market in Hispaw before you depart to Mandalay. On the way, you will visit Bawgyo Pagoda, which is one of the most famous pagodas in northern Shan State and a view point overlooking the Gokteik Gorge. On the drive to Mandalay you will also stop at a small market where a variety of flowers, vegetables and other products are sold. Continue the drive to your hotel in Mandalay, arriving in the early evening.
Overnight in Mandalay
Day 5:  Day return Community Visit in Dolphin Conservation area (B/-/-)

After breakfast, you will leave early morning around 8 am to Myitkangyi Village, along the way, you will see the scenery of impressive Sagaing Brigde with a beautiful background of Sagaing hill with many pagodas. You will also enjoy and learn the scenery of local daily lives and wildlife birds along the river. Then we arrive to Sheinmaga and take a village boat to Myitkangyi. Explore this village of farmers and experience beautiful memory of interacting with them, lunch at the visitor center. Then take a village tour inspecting and experiencing their work and daily life. You will also try fishing as the local fishermen/women. Then boat back to Sheinmaga, if you are lucky, you may see passing dolphins. Then the car will take you back to Mandalay.
Overnight in Mandalay
Day 6: Ava ancient city and Mandalay (B/-/)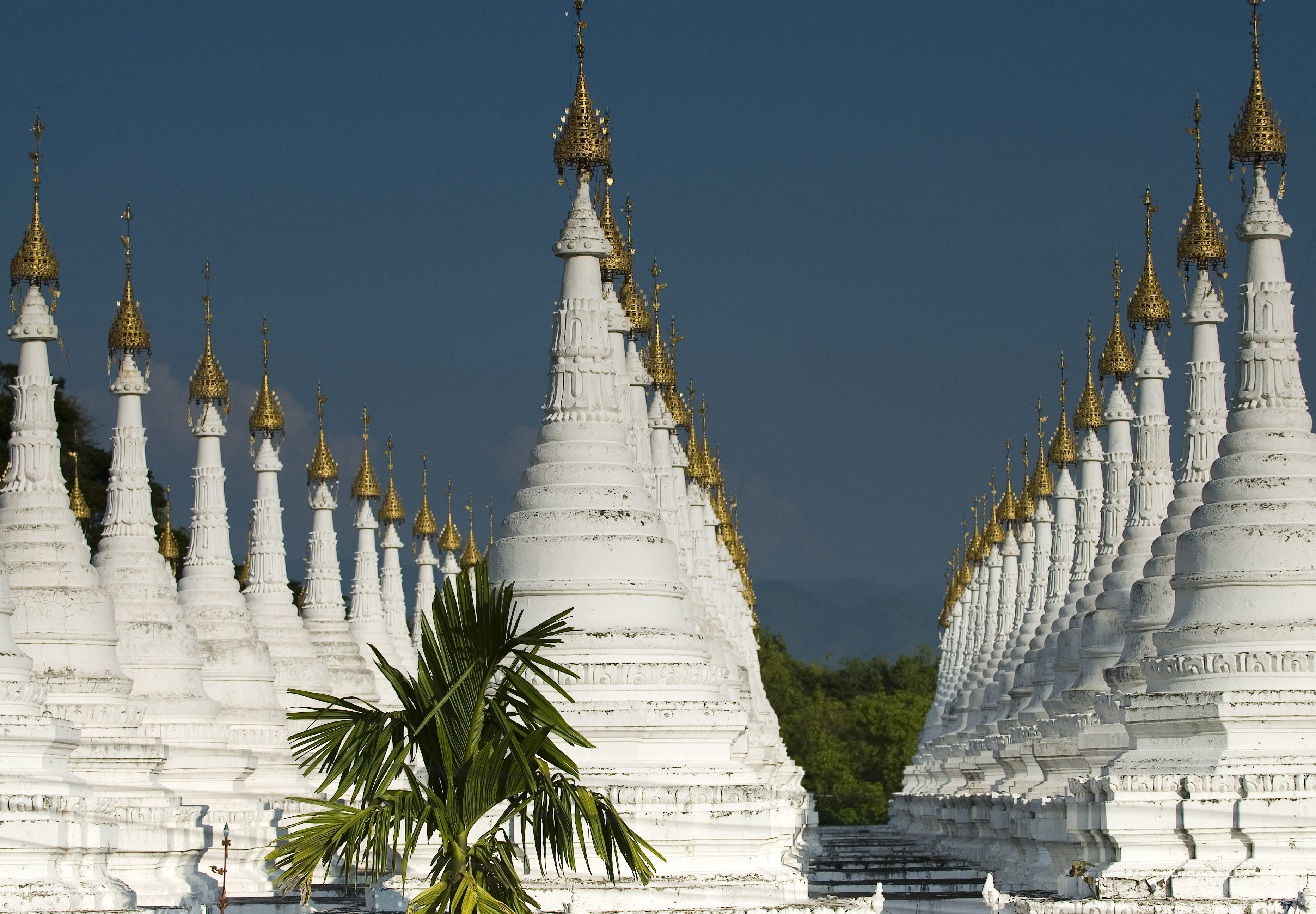 Today morning, you will first visit to Ava, the capital from 14th to 18th centuries, where a short ferry ride will take us across the river to where our horse and carriage are waiting. Visit the old wooden Bagaya Monastery and the remains of the Royal Palace and Fort. There are many small villages located amid Ava's ruins and as you travel by horse and cart you'll get a glimpse of local life in the Burmese countryside. We'll stop for lunch in Ava before returning to our car. 
Then back to the city and proceed to Mahamuni Pagoda. This pagoda is home to one of the country's most revered Buddha images which, over the years, have been covered with gold leaf giving it an almost 'lumpy' texture. Mandalay is well known for its skilled craftsmen and as you tour traditional workshops, you will learn more about the city's cottage industries. Observe the production of wood carvings, kalaga tapestries, and gold-leaf where the techniques remained unchanged from those used centuries ago to craft items for the Royal Court.
Next visit to Kuthodaw Pagoda, whose 729 marble stone slabs of Buddhist scriptures have earned it the title 'World's Biggest Book'. Walk onwards to Shwenandaw Monastery, the only remaining building from the 19th century Royal Palace. This grand teak building is known for its exquisite woodcarving.
Head to the top of Mandalay Hill as the sun begins to set to enjoy magnificent views of the city and Irrawaddy River.
Overnight in Mandalay
Day 7: Mandalay – Bagan by flight - Community Tour in Bagan   (B/-/-)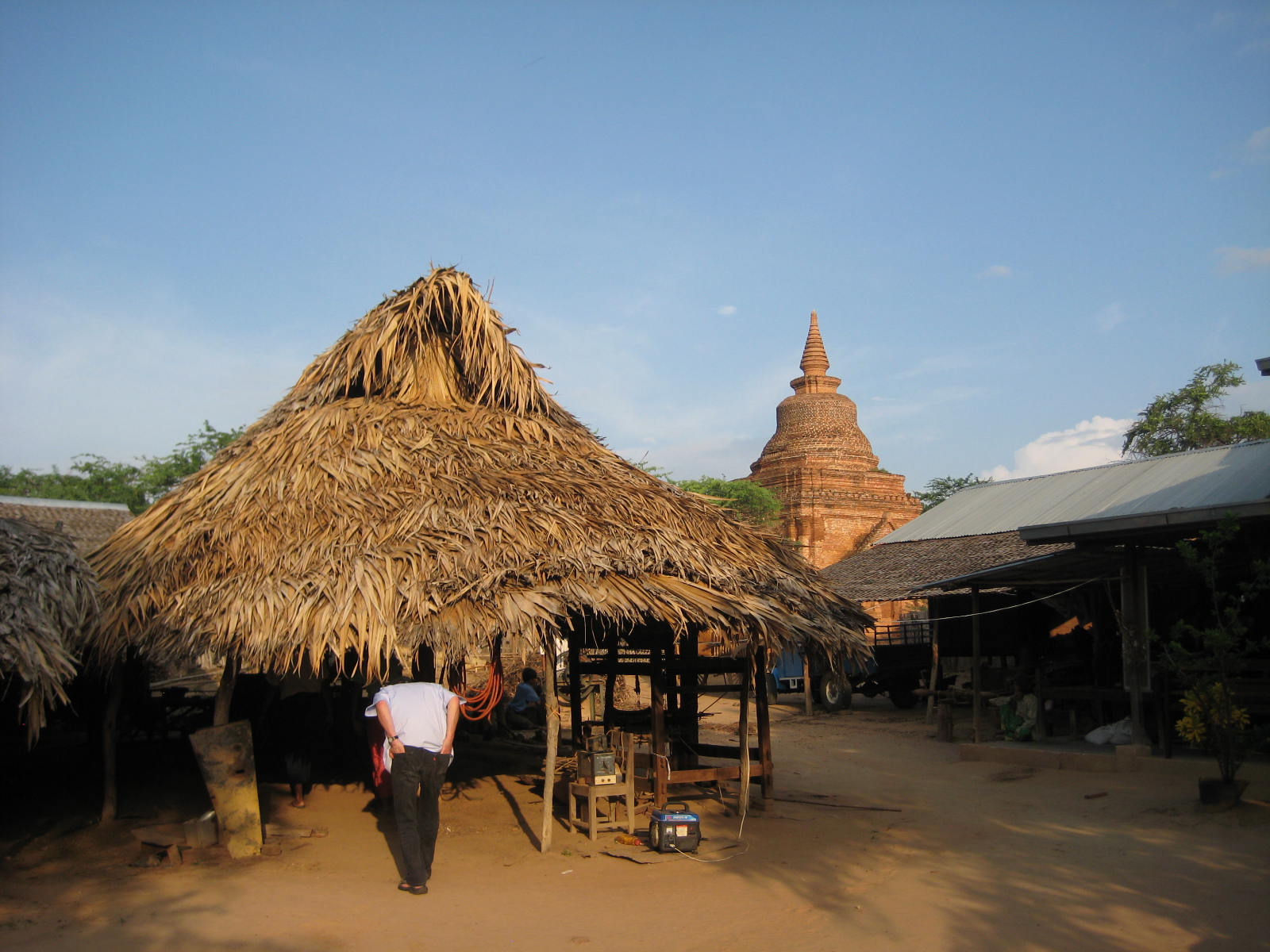 After breakfast, you will transfer to airport for a flight to Bagan.
Your day's journey begins with a visit to one of the temple, that offers a spectacular views of the surrounding plains and the most revered temples in Bagan.
Afterwards, proceed to Min-Nan-Thu village. The villagers are open and friendly. Visitors can enjoy villager's demonstration of a frame of their traditional life including cotton weaving, peanut oil distillation, etc. Some villagers make bamboo ware for sale: picture frames, handy phone holders, pen holders, etc. when you arrive in Bagan, why do not you have a look at the Min-nan-thu village activities to understand the local people life?
It will be an unforgettable memory.
Then, visit West Pwa-Saw village. It is located 3 km to the northeast of New Bagan and just within a stone's throw from Min-Nan-Thu village. The village name derived from Queen Pwa-Saw of Bagan Period. The villagers introduced lacquer ware production techniques in 1990s from MyinKaba Village where they used to work. Nowadays, a certain number of the village households live on lacquer ware production. Younger generation is starting succeeding to the know-how. The village has some spirited and talented craftsmen. You will find different types of their original products at workshops. This is a still unknown but really unmissable village.
Take a break and return to your hotel for a short rest, escaping the heat of the midday sun.
In the evening explore the tour by bike passing Thatbyinnyu, the highest temple in Bagan, massive Dhammayangyi Temple, noted for its remarkable brickwork, and Sulamani Temple. Enjoy an unforgettable sunset over the plains from the upper terrace of one of the temples.
Overnight in Bagan
Day 8: Fullday Bagan (B/-/-)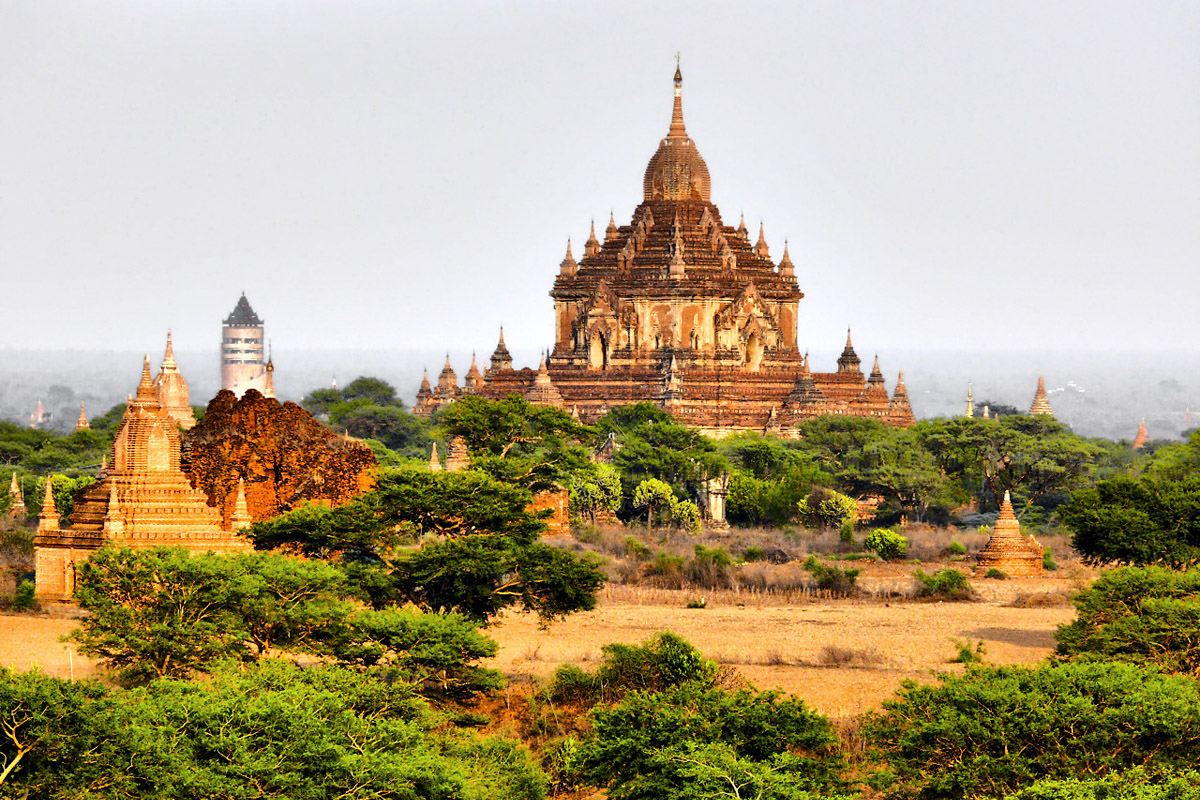 Today journey begins with a visit to Thagyar Pone Temple, a temple with spectacular views of the surrounding plains and Ananda Temple, one of the most revered temples in Bagan. Afterwards, you will explore Myinkaba Village by walking around to experience the local lifestyle and Gubyaukgyi Temple. Marvel at its beautiful mural paintings on the interior walls and well-preserved plaster carvings on the exterior. Nearby is Manuha Temple donated by the captured King Manuha and its Prison Nan Paya Temple, smaller temples with unique Buddha statues and stone work. After a spiritual morning, you will visit workshops producing Bagan's most famous product: lacquer ware. Watch as the skilled craftsmen use techniques passed down through generations as they create beautiful items.
Take a break for lunch and return to your hotel for a short rest, escaping the heat of the midday sun. This afternoon, board a private river boat and set off along the Irrawaddy River which is considered to be the life stream of Myanmar, You will cruise upriver toward Kyauk Gu U Min. Throughout your cruise you will witness everyday Burmese life on the water: fishermen, local ferry boats, riverside villages and views of the Bagan temples. You'll go ashore at Sae Lan village and explore a typical riverside village along the Irrawaddy. The friendly people work as farmers and fishermen, living a simple but happy life.
Continue by boat to KyaukGu U Min, spectacular a cave temple on the banks of the Irrawaddy, with notable sandstone carvings and a massive Buddha image. After your exploration of KyaukGu U Min, you'll return to the boat for a relaxing return cruise to Bagan (around 1 hour). Transfer back to your hotel upon reaching Bagan.
Overnight in Bagan
Day 9: Bagan – Popa – Kalaw (B/-/-)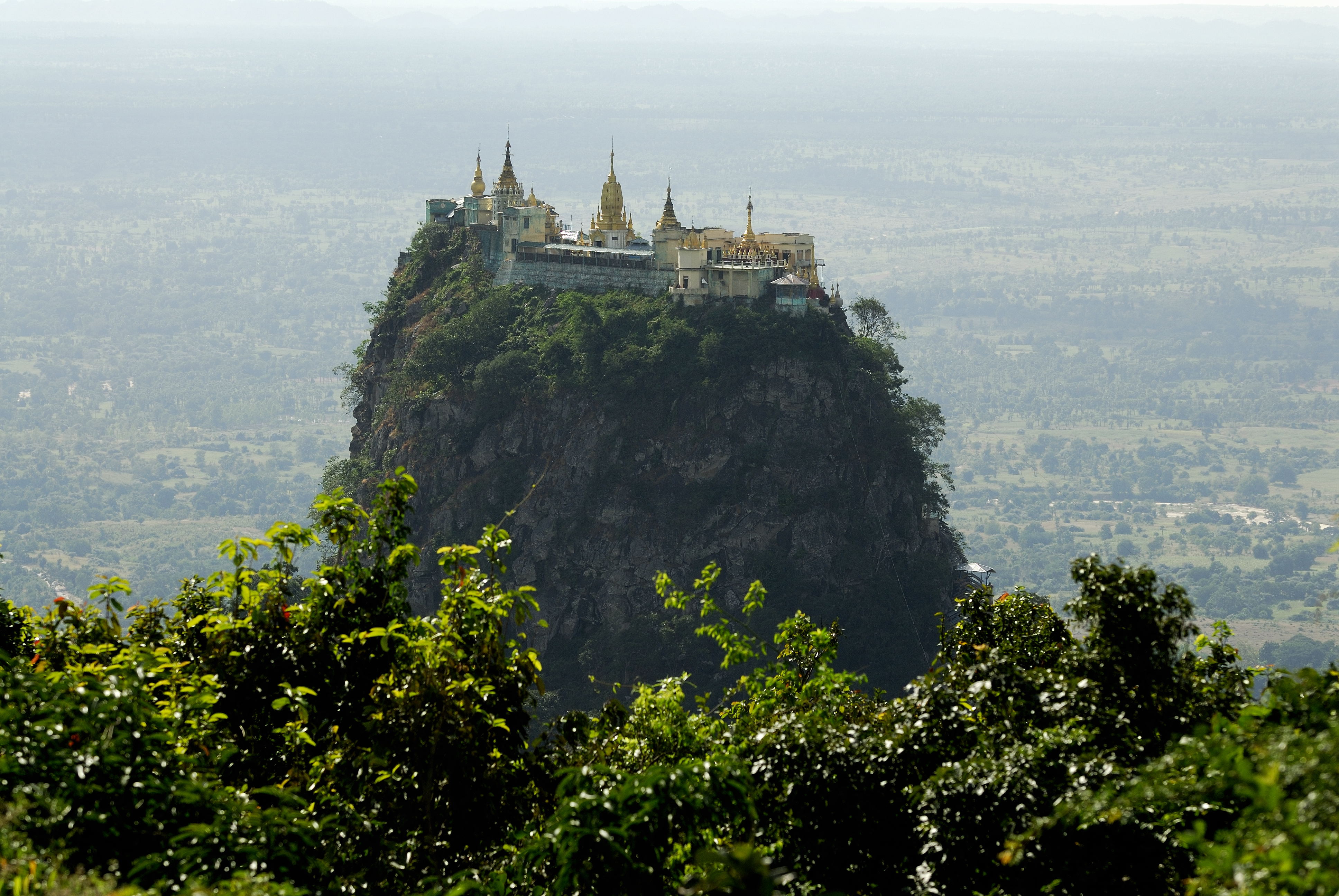 In a cozy car you drive to Kalaw. For the distance of 300km you will need around 7 hours. En route stop to visit the great Mount Popa which reaches a height of 700 meters, The extinct volcano is home of the Nat ghosts. Fit and healthy persons climb up 777 stairs to the temple which is on top of the Crag of Mt Popa. You are rewarded with a fantastic view over the landscape. Later you arrive in Kalaw, an attractive mountain town, founded in the British colonial era.
Overnight in Kalaw
Day 10: Elephant Camp (B/-/-)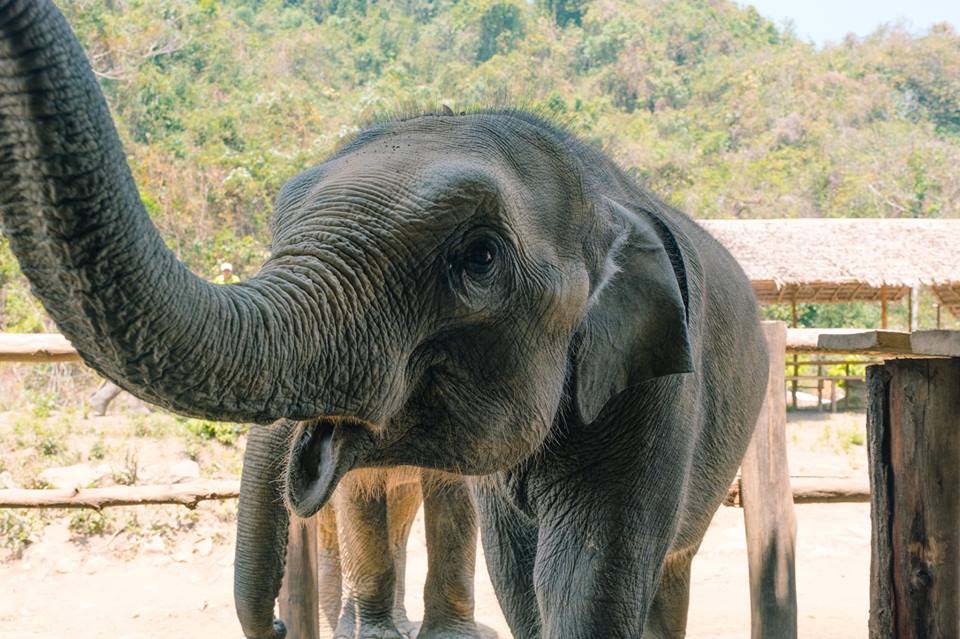 After the breakfast, drive from Kalaw to the Green Hill Valley Elephant Camp in Magwe village (drive takes around 45 minutes).
Upon arrival a specialist guide from the camp will greet you and transfer you to the main camp base. Enjoy a welcome drink while receiving a briefing on the day's activities, the background of the camp and the history of elephants in Myanmar. Then embark on a short walk to the river, passing through a reforestation project set up by the camp and villagers. The elephants will likely be enjoying a refreshing swim in the stream and you can join the mahouts to bath these gentle animals if you wish.
Return to the main camp for lunch. There is time in the afternoon to explore more on foot with the local trekking guide or interact with the elephants. In the late afternoon say goodbye to the elephants and mahouts and transfer back to Kalaw.
Note: Due to weather and the nature of elephants this program may need to be altered and vary from the original proposal. Longer treks (from one hour to five hours) are also available.
Overnight in Kalaw.
Day 11: Myinmahti Exlploration Tour (B/-/-)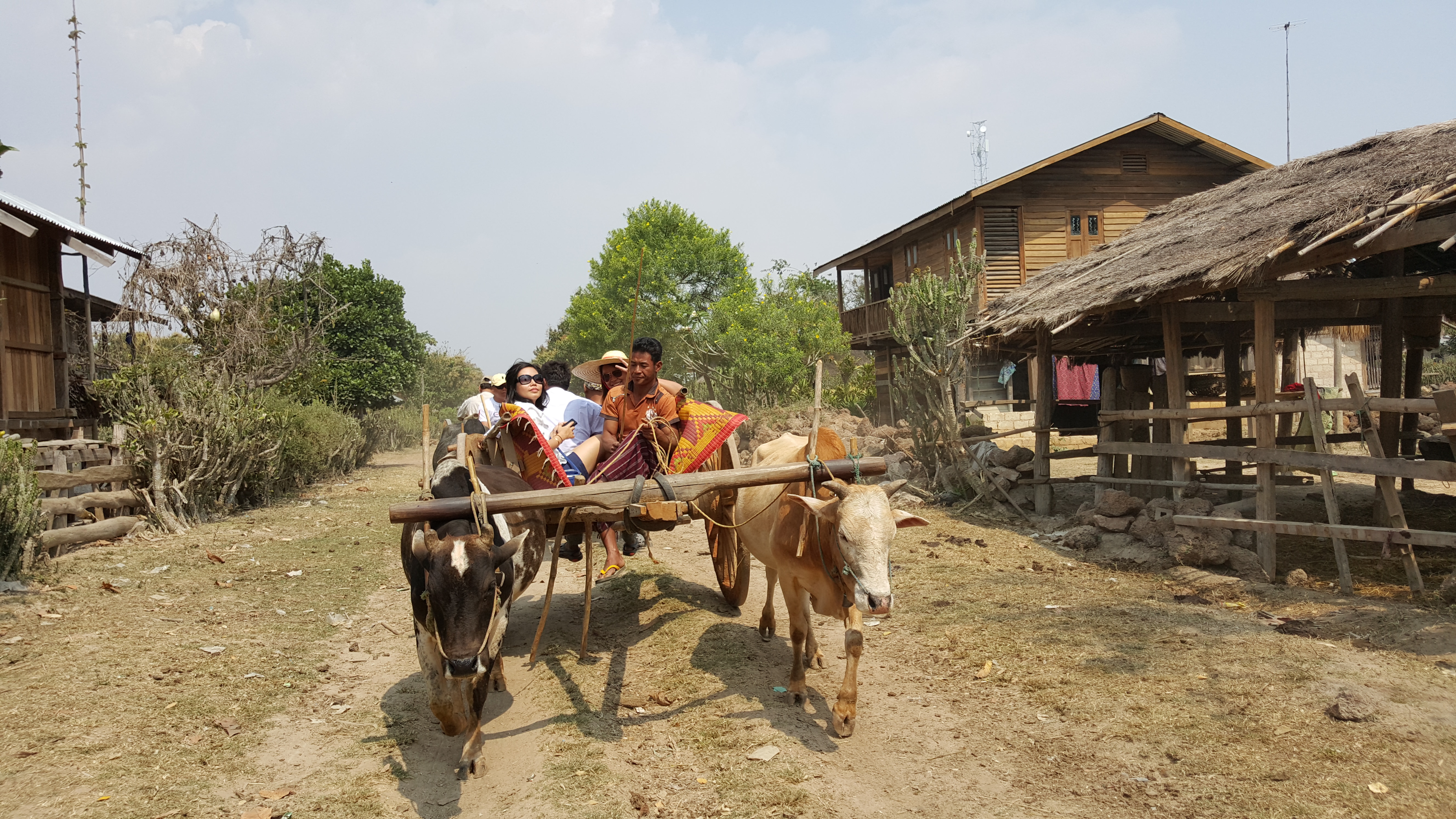 This day long adventure include climbing Mount Myinmahti (5862 feet height). When you summit Mount Myinmahti, you will be rewarded with amazing views and plenty of selfie opportunities! We provide you with a delicious local picnic lunch, prepared by our village, to enjoy at the top. If you are feeling a little tired after your descent, don't worry, as we will bring an ox cart to pick you up after your trek. The oxcart will slowly trundle along the natural Myinmahti cave. Afer exploring the cave you will return to our village where you can visit our special spiritual sites, plant some trees and learn about organic farming.
Overnight in Kalaw
Day 12: Kalaw –Nyaung Shwe, Bike tour (B/-/-)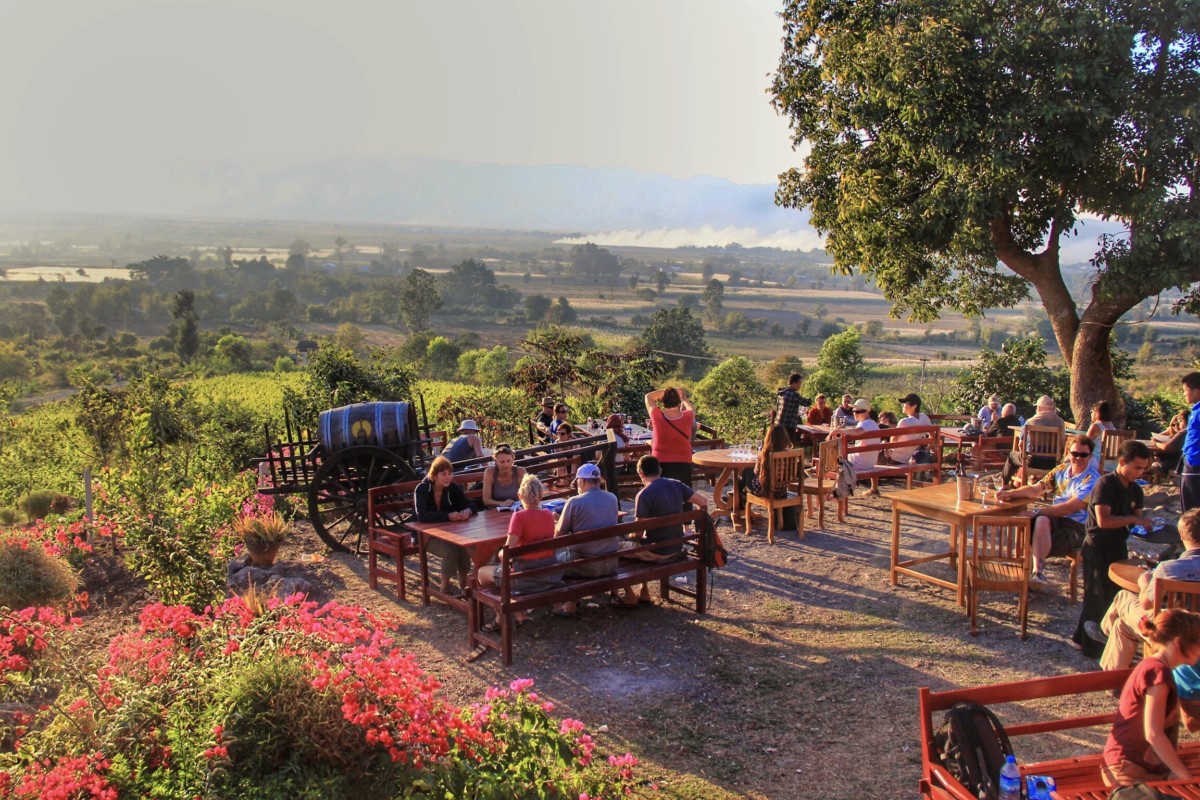 After breakfast, you will take a short relax before you transfer to NyaungShwe, the gateway town for Inle Lake.
Many tourists only pass through NyaungShwe which is a shame as it is a fabulous little town with a great atmosphere and many activities going on. Along the way, stop at the wooden Shwe Yan Pyay Monastery which features beautiful carvings and a collection of Buddha images. Transfer to your hotel for check in and a short rest. Then your bike will be ready and start biking in Nyaung Shwe around town and visit to the colorful market if it is being held that day. Visit Red Mountain Estate Vineyards and Winery. Tour the vineyard and enjoy views of Inle Lake and its stilt villages as you sample wines in an open air bar. Return to your hotel.
Overnight in Nyaung Shwe
Day 13: Inle Lake – Indein (B/-/-)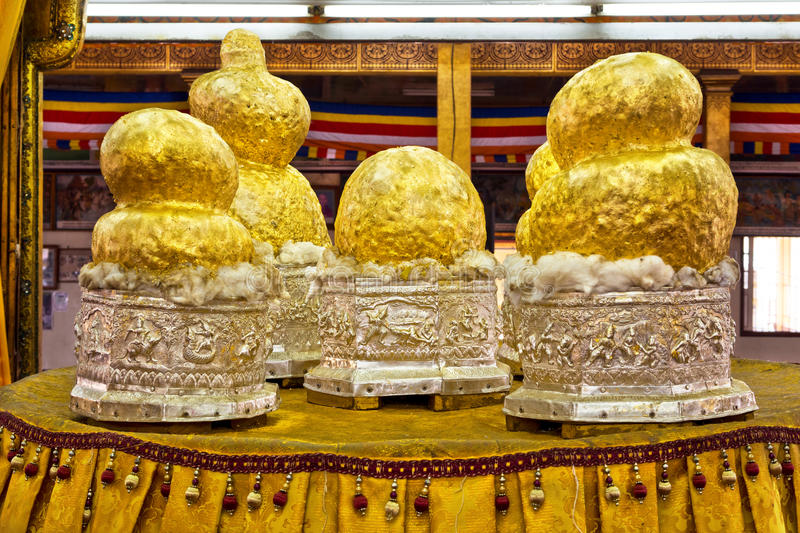 After breakfast, visit the lake's morning market. The market rotates its location around the lake's villages in a 5 day rhythm and is visited by lake inhabitants and surrounding hill tribes who come to sell and trade their wares. (Note: market is daily except on dark moon day and full moon day). Visit Phaung Daw Oo Pagoda, the lake's main sanctuary, which contains five sacred Buddha images covered in gold leaf.
Explore the local crafts of Inle Lake with a stop at the weaving village of Inpawkhone and a cheroot factory, where the typical Burmese cigars are made by hand.
From the middle of the lake, continue down a small canal leading to the Pa-oh village of In Dein.  Explore the area on foot, strolling around the village, and wander through the beautiful AlaungSitthou area. AlaungSitthou is filled with picturesque ancient stupas and has magnificent views of the lake below.
If time permits, there may be time to enjoy a short walk through one of the lakeside villages.
Overnight on Inle Lake
Day 14: Heho – Yangon - Drive to Bago (B/-/-)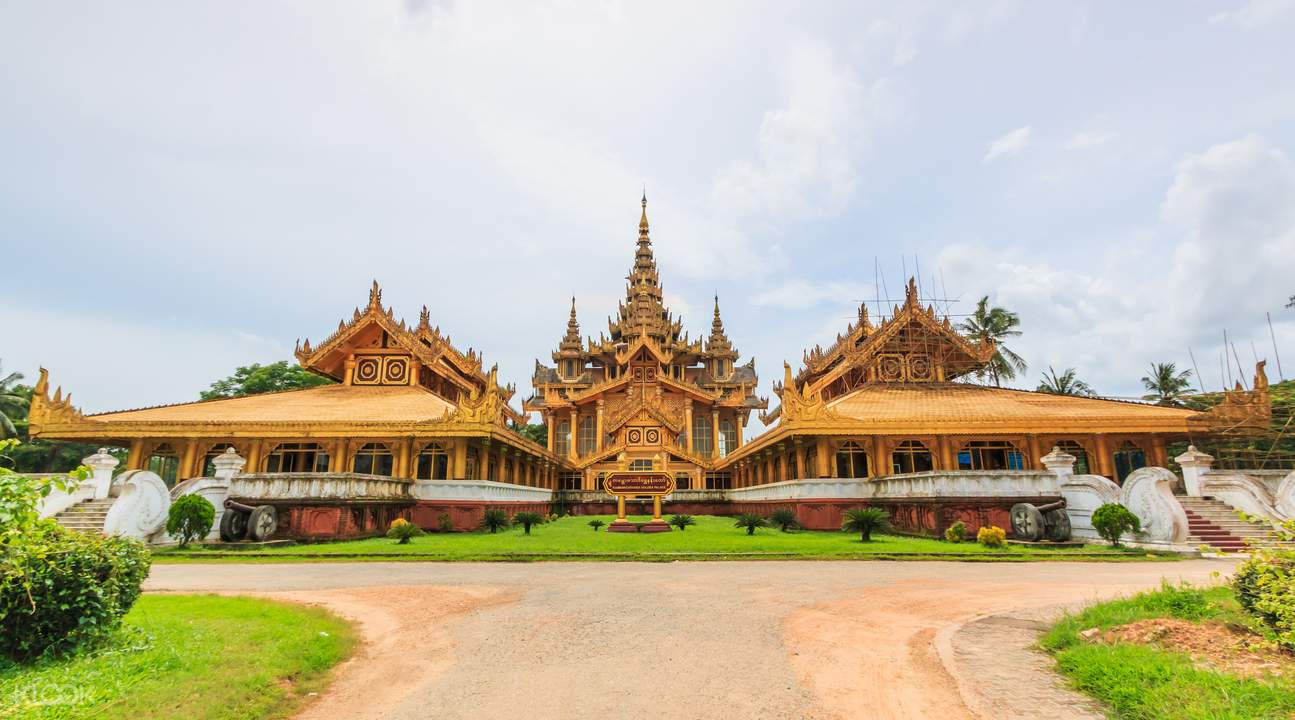 After breakfast, you will transfer to airport for a flight to Yangon.
Upon arrival, you will be greeted by your Asia Trip Guide who will accompany you as you drive to Bago. Your visit in Bago begins at the Allied War Cemetery near Htaukkyan.  This beautiful, peaceful cemetery is the final resting place for over 27,000 Allied soldiers.
Then visit Shwethalyaung Temple which houses a beautiful 55-meter long reclining Buddha. Take a short visit to a nearby Mon neighbourhood, a charming, quiet area typical of many rural neighbourhoods in Myanmar.
Continue to the Mon-style Shwemawdaw Pagoda, one of the most venerated in Myanmar and whose 114 meter spire is taller than the one at Shwedagon Pagoda. From here, we take a 15 minute walk to nearby Hinthar Gone Pagoda. The walk passes by many monasteries and nunneries and is a great opportunity to see the simple, peaceful lives of the monks and nuns.
At Hinthar Gone Pagoda there is an extravagant nat shrine with dozens of statues and offerings. Depending on the day, you may have the chance to witness a traditional nat dance. (Note: Schedule depends upon donor offering; can only be confirmed one day before arrival)
Next, visit Bago's strangest, and some would say creepiest, sight. Nearby Kanbawzathadi Palace, the Snake Monastery is a pilgrimage site to see the 9 meter, and reportedly century old, Burmese Python.  The monastery is devoted to a Buddhist abbot who was reborn as a python.
Overnight in Bago
Day 15: Bago – Golden Rock (B/-/-)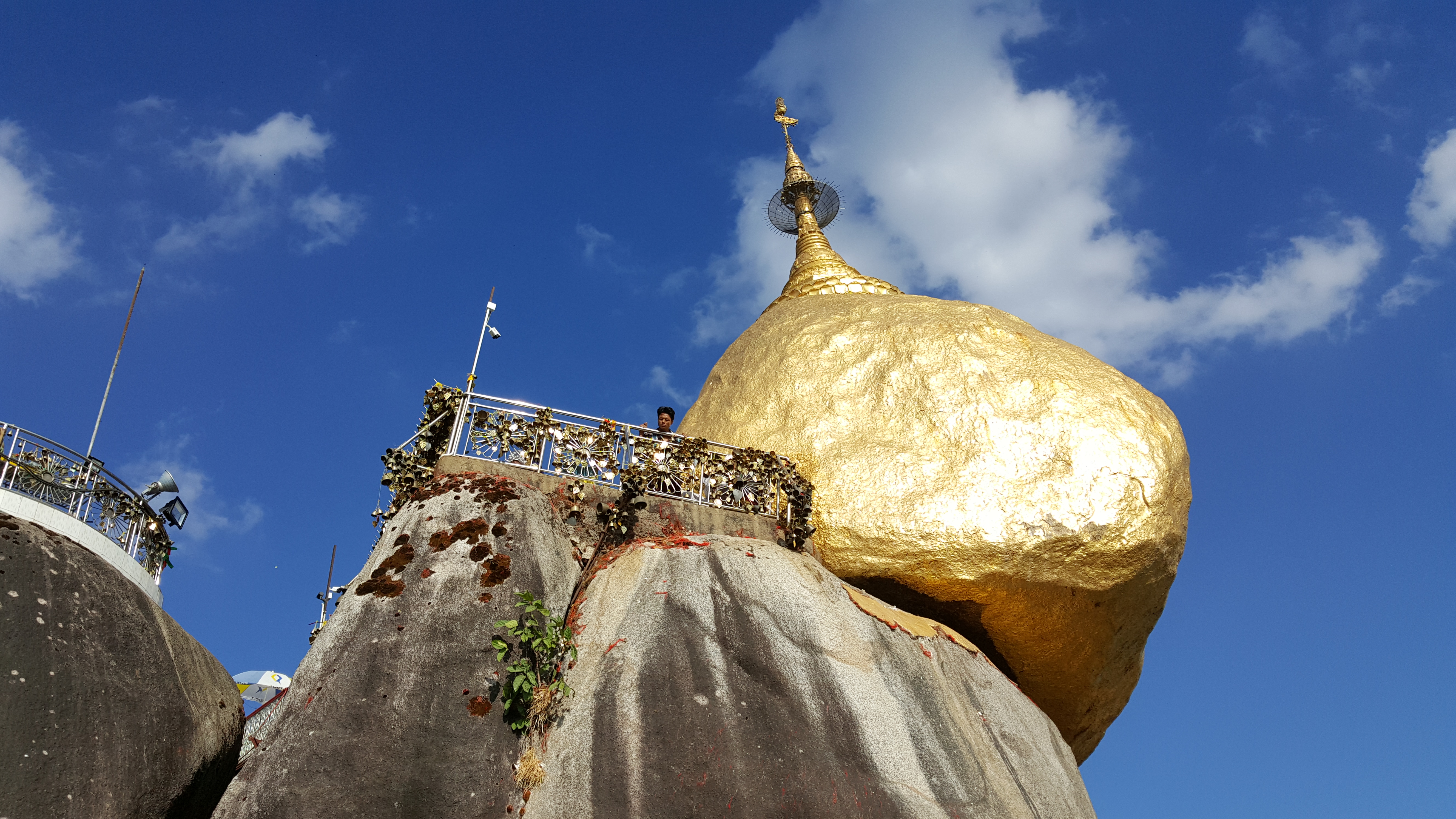 After breakfast, you will heading to Golden Rock, a huge boulder covered by gold leaf and balancing on the edge of a cliff. Golden Rock is one of Myanmar's main pilgrimage sites. The pagoda here is said to hold a hair of the Buddha and Buddhist from across the country come here to pay homage. 
From the base-camp, Travel by local open-air truck to the junction camp which has a distance of 15 Minutes' walk to the final distance to Golden Rock (a porter will carry your bag). The uphill trek is along a paved trekking path and offers great views of the surrounding area. For an easier alternative, four porters can carry you uphill in a specially-made sedan chair allowing you to enjoy the views without all of the hard work! (Extra charge for sedan chair-client own account).
After taking a short time at the top of the mountain return to the base camp by open-air truck and walk to your hotel.
Overnight at base camp
Day 16: Golden Rock - Drive to Hpa-An (B/-/-)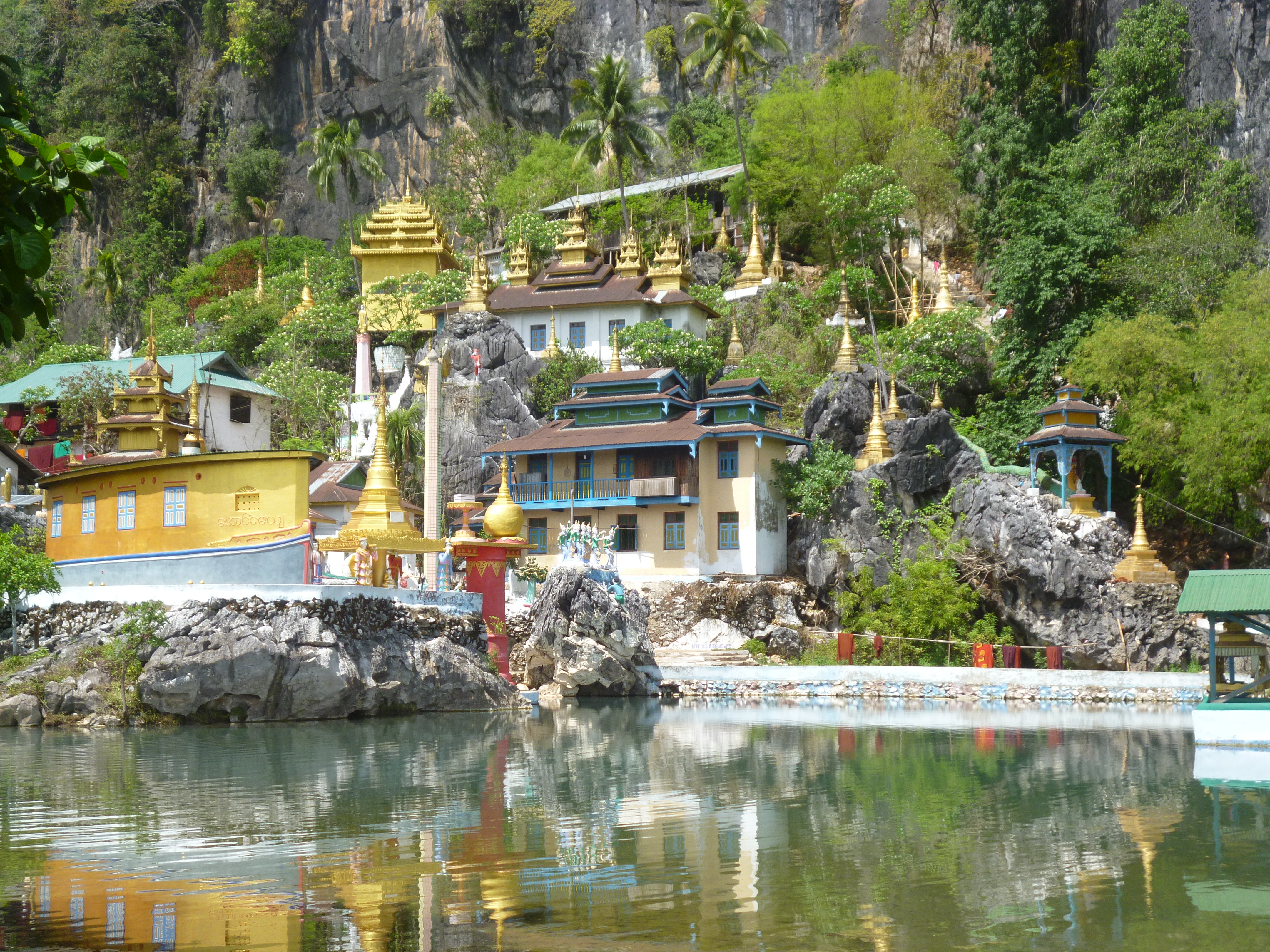 After breakfast, today you travel to Hpa-an. Enroute you pass the Bayin-Nyi cave with hot spring at the base of the hill that includes some very interesting Buddha statues at the front side. The more attractive part of the cave is at the back side with a long corridor full of stalactites. The Kayin state's capital is located on the banks of river Thanlwin.
This small and busy provincial town is favored by farmers traveling in carts or trishaws and selling their products. Stroll through the market and visit Shwe Yin Myaw Pagoda at the river banks.
Overnight stay in Hpa-an.
Day 17: Sightseeing & Bike in Hpa-An (B/-/-)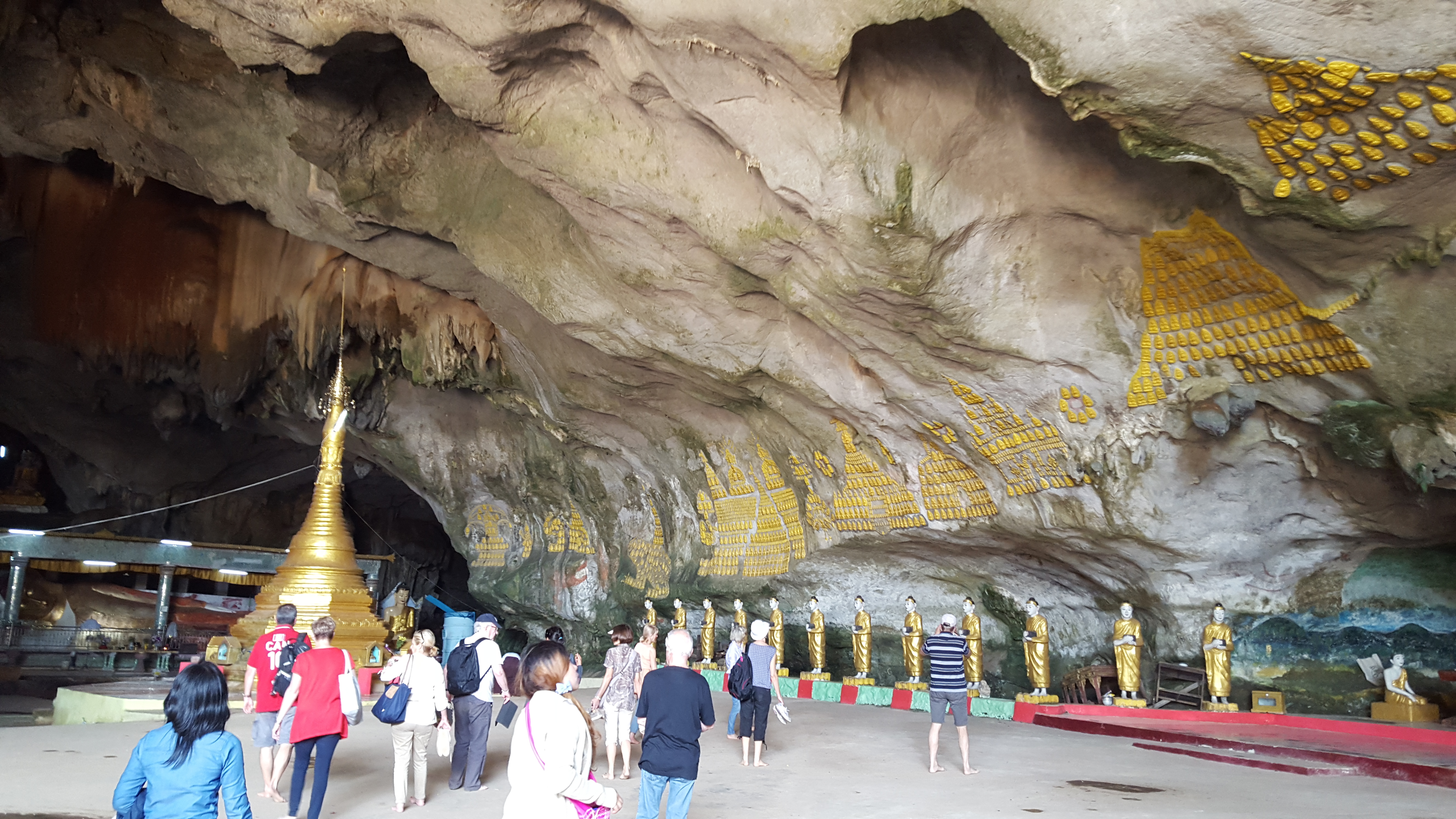 We will take you to the meeting point Hotel Gabana for biking starts at 08:00 am and start riding to Kan Thar yar Lake through local villages and beautiful mountains. Visit to Kyauk Ka Latt Pagoda 10 km south of Hpa an and continue to Lumbuni garden at the base of Mt. ZweKabin which is the landmark of Hpa an. We take a rest and photo stop at Lumbuni garden where the thousands of sitting buddha images and finally we will ride back to hpa an meeting point by mountain bike (11:30 pm approx).  Then you will be taken to the restaurant to have lunch and back to your hotel for a short rest. 
After that, stroll through the market before you continue your tour with a visit to Kaw Gun Cave also known as the 'Cave of the Ten Thousand Buddhas'. As you walk through the cave, you will see more than 2000 votive tablets of Lord Buddha and Mon inscriptions. Then visit huge famous Sadan Cave and YathePyan (hermit)cave andback to your hotel or take a stroll through this charming town.
Overnight in Hpa-an.
Day 18: Hpa-An – Mawlamyaing (B/-/-)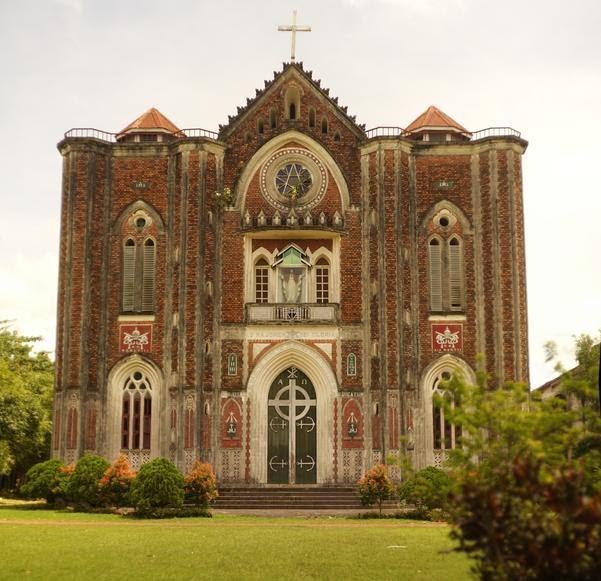 After breakfast, you will take a Than Lwin Princess Boat to Mawlamyine: the capital city of Mon State overlooking the river's scenic estuary and Gulf of Martaban. Enjoy the scenic journey and the charm of Thanlwin River along the boat ride.  You will arrive around the noon and check into your hotel in Mawlamying for a short rest and lunch. Then continue through the downtown streets, stopping to visit the colonial buildings, mosque, other city landmarks, Holy Family Cathedral which is built during the colonial era, this cathedral has a beautiful interior rarely seen by tourists. Nearby is Judson's Church, which was built in 1827 by Dr. Judson who translated the Bible into Burmese.  
Then you will head to the eastern mountains to visit KyaikThanlan Pagoda, the city's main landmark. Built in 875 AD, this temple enshrines the Tripitaka Buddhist manuscripts as well as a hair relic from the Buddha. The 40-meter-high stupa is located on a hill surrounded by 34 smaller Zediyan pagodas. From the top, guests can enjoy panoramic views over the city and harbor. It is also thought to be the site where Rudyard Kipling wrote his famous poem, Mandalay.
As today draws to a close, guests will proceed to U Zina Pagoda to enjoy the beautiful sunset.
Overnight in Mawlamyaing.
Day 19: Mawlamyaing - Back to Yangon (B/-/-)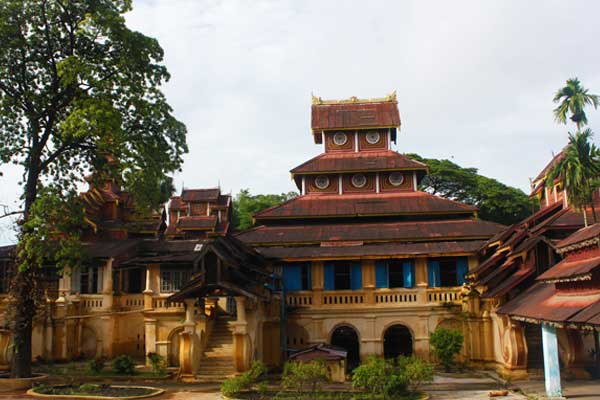 Start today with a morning visit to the bustling colorful Zeigyi (central market). Wander through the dozens of stalls where local vendors come to buy and sell their wares.Next, you will visit the ancient Queen Sein Don Monastery (locally known as YadaBonmyint Monastery). This monastery is more as 100 years-old and is famous for the intricate woodcarving and Burmese crafts it houses. It was founded by Queen Sein Tone who had to flee Mandalay at the time that Myanmar's last monarch, King Thibaw Min, took power. She became home sick and asked the local carpenters to build a monastery in the style of her former palace. Afterwards, you will drive back to Yangon.Depending on your arrival time in Yangon, you will transfer to hotel.
Overnight in Yangon
Day 20: Circle train and walking tour (B/-/-)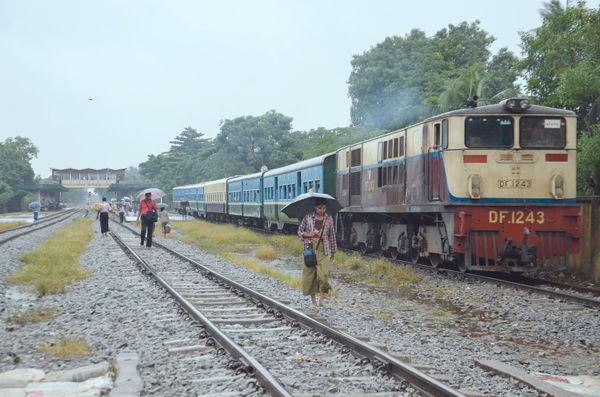 After breakfast, board the local 'circle train' which runs from Yangon's main railway station in a circle around various neighborhoods in town and on the outskirts of town. The slowly traveling train gives you unique opportunity to enjoy observing the lively and colorful life of the rural Burmese people. 
Disembark after 45 minutes – 1 hour in Insein   Township. One of the city's best fresh markets is here, filled with vendors and piles of colorful items for sale. Spend time walking amid the stalls examining the fruits, produce and meats on sale as well as chatting with the friendly locals. 
Transfer by car back to the city centre of Yangon.
The 3 hour walking tour will cover 4-5 kilometres in the central districts of downtown. Many of the buildings visited are on the Yangon City Heritage List, a list of 188 man-made structures mainly consisting of religious landmarks and colonial-era buildings.    
Highlights include City Hall, the old railway station and the former Minister's office where General Aung San was assassinated. Interspersed in the guided walk are various religious sites such as the St Mary's Cathedral, built in 1899, and the Buddhist landmarks of SulePaya and Botataung Pagoda.
By walking through the streets you'll also have a chance to witness the lifestyles of the locals- from the busy bus and boat stations to the tea shops and hidden street markets. There are plenty of chances to interact with Yangon residents and learn more about the Burmese culture. 
Next we'll stop for a cup of tea or coffee at Lat Ywae Sin, a favorite tea shop with the locals. Busy from morning until night, this shop roasts its own coffee and has unique wood carvings on its wall. If you are feeling hungry, they are famous for their semolina cake and also offer great noodle dishes (drinks only; food not included). 
Overnight in Yangon.
Day 21: Yangon Departure (B/-/-)
After breakfast, you will take a short relax at your hotel and pack your belonging before your departure.
Depending on your flight time, you will transfer to Yangon International Airport for your own forward flight.
Overnight in Yangon
***END OF SERVICES***
What is included in the tour
Accommodation with breakfast on double/twin occupancy (Single supplement varies)
Private transfer with air-conditioned as specified in the itinerary
All entrance fees to the sites mentioned in the itinerary
Domestic flights
Private motor boat at Inle Lake and KyaukGu U Min
English speaking station guide
Circle train in Yangon
2 bottles of water & 2 cooling towels per person / day
Porter fees at airport and jetty 
What is NOT included in the tour
Visa to Myanmar
International airfares
Meals, if not otherwise mentioned
Early check in and late check out
Separate arrival/departure transfer
Personal expenses (laundry, beverages, phone bill, camera fee...)
Travel insurance
Tips
Any additional expenses caused by reasons beyond our control such as natural calamities (eg. typhoon, floods), flight delays, rescheduling or cancellations, any accidents, medical evacuations, riots, strikes etc
Any extra surcharges or fees (e.g. peak season, historical sites, camera/video fees etc)