This special 14 days trip intends to give the best to all customers out of all the options we could. While encompassing all the main destinations and experiencing local lives of Myanmar, the traveler may also enjoy mind and body wellness activities on and off during the vacation. 
14 Days
Available on request
Yangon International Airport
Highlights
What makes this tour special
Feel the Yangonese while exploring downtown Yangon with colonial and modern features
Observe the pilgrims at the famous Golden Rock Pagoda
Get refresh by practicing Yoga and Meditation at the tranquil resort
Explore Mandalay city with its alluring historical building and structures
Charming boat ride on the Ayeyarwaddy river to Bagan
Delve in the peaceful vicinity of temples amid the world heritage site Bagan
Enjoy fascinating boat ride on the Inle Lake and observe the way of living of locals
Relish rural living experience on the farm 
Detailed Itinerary
Day 1: Arrive Yangon (-, - ,-)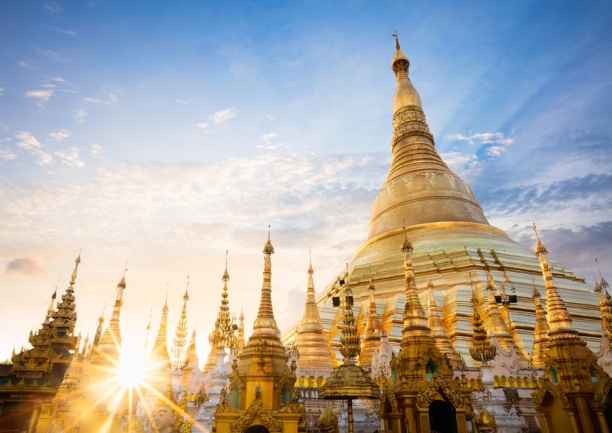 After pick up from the airport, you will be transferred to your hotel. First you will start a short walking tour around the historical buildings which bring back the image of Colonial era, walking along the Pansodan Road, where colonial buildings line up on your both sides, till you get to Sule Pagoda the spot that represents the centre of Yangon where you will be surrounded by The High Court, Immanuel Church, Islamic Moresque and Sule Pagoda all these different Religious Buildings will convince you that Myanmar has a freedom of Religion. Then you will see the City Hall and the Independence Monument which is standing in the middle of Beautiful Mahabandula Park. Then proceed to walk through the Indian District to observe daily lives by selling all kinds of old and junks for electrical appliances, those seems to be worthless but eventually not for some particular customers. Then proceed for lunch in the afternoon. After lunch at Padonmar Restaurant with Typical Myanmar Cuisine (your own account), proceed to visit the reclining Buddha in Mega Size named Chauk Htat Gyi which is 256 feet (About 70 Meters) long. Then visit the Kandaw Gyi Lake together with the Karaweik Park. Finally you will visit the famous Shwedagon Pagoda decorated with Gold Leaf and Gold Plates during the setting sun is a wonderful moment to enjoy the alteration of lustre and the tones of its gold colour according to the brightness of the sun could last in your forever lasting memory.
Overnight in Yangon
(Your hotels' room are available from about 2.00 pm available. Your luggage may already be parked in the hotel and is a former reference of rooms subject to availability on arrival.)
Day 2: Yangon – Golden Rock – Resort in Bago  (B, -, - )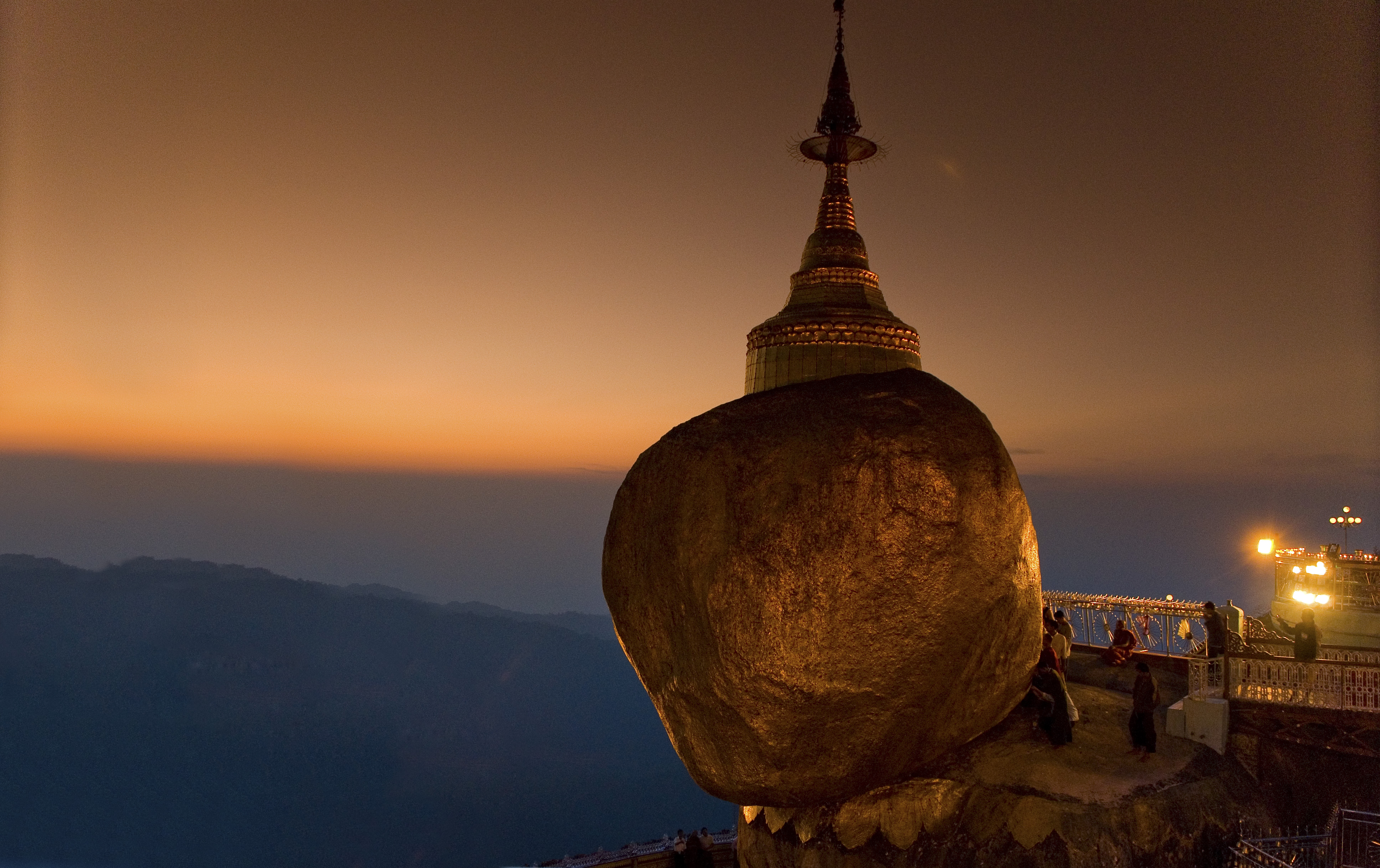 Depart Yangon early this morning for the 5 hour journey to Kyaikhtiyo and the Golden Rock, a huge boulder covered by gold leaf and balancing on the edge of a cliff. Golden Rock is one of Myanmar's main pilgrimage sites.  The pagoda here is said to hold a hair of the Buddha and Buddhist from across the c ountry come here to pay homage. Near the base camp have lunch at a local restaurant (your own account). From the base-camp, Travel by local open-air truck to the junction camp which has a distance of 15 Minutes' walk to the final distance to Golden Rock (a porter will carry your bag). The uphill trek is along a paved trekking path and offers great views of the surrounding area. Back to base camp late afternoon and heading to Bulelinn.
Overnight at the Resort.
Day 3: Yoga Session in Bago (B, -, - )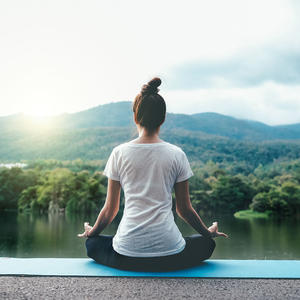 Enjoy breakfast in the morning and upon arrival of your Yoga trainer, you will start Yoga session around 10:00 am. Today there will be total two 2-hour yoga sections in the morning and in the evening, in the charming and tranquil surrounding area.
Overnight at the Resort.
Day 4: Yoga Session in Bago (B, - , -)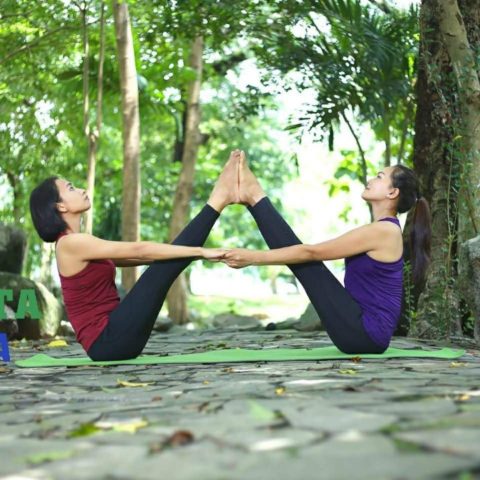 After breakfast, you will enjoy the yoga session and some rest at the resort. Today also there will be two section of Yoga, early morning and late morning. And in the afternoon, heading back to Yangon.
Overnight in Yangon
Day 5: Yangon – Mandalay – Ava Sightseeing (B, - , -)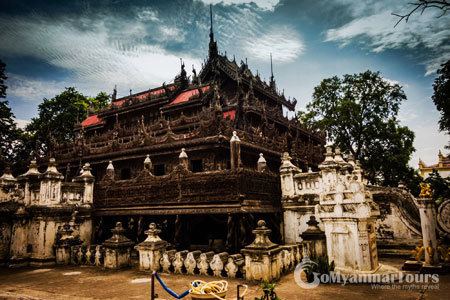 After early breakfast at the hotel, transfer to the airport for the flight to Mandalay. Transfer to the hotel and get refreshment. This morning, drive to Ava, the capital from 14th to 18th centuries, where a short ferry ride will take you across the river for a horse and carriage tour. Visit the old wooden Bagaya Monastery and the remains of the Royal Palace and Fort. There are many small villages located amid Ava's ruins and as you travel by horse and cart you'll get a glimpse of local life in the Burmese countryside.
In the late afternoon, join 2 hours Yoga  session.
Overnight in Mandalay.
Day 6: Yoga and Sagaing - Amarapura sightseeing (B, - , - )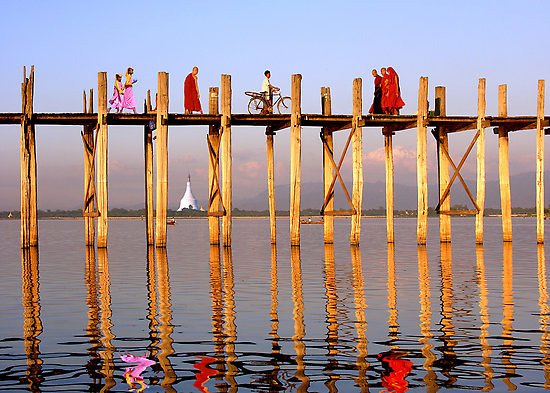 Eearly morning you will be taken to a beautiful area of the town to enjoy Early Yoga Session. Then come back to your hotel for some rest and breakfast.
Afterward, you will get a chance to visit Sagaing &  Amarapura. First, cross a bridge over the Irrawaddy River to Sagaing, the religious center of Myanmar. Covered with 600 white-painted pagodas and monasteries, it is home to 3,000 monks and 100 meditation centers. You will visit pagodas such as Swan Oo Pon Nya Shin and U Min Thone Sae. You'll also visit Sagaing's market, for a range of items for sale including locally made pottery, silver and other handicrafts. We will also stop at a small pottery village to see the process of making the water pots found throughout Myanmar Return toward the city and stop at Amarapura, the 'City of Immortality'. Visit a silk weaving workshop which produces exquisite handmade products and Mahagandayon monastery, home to over one thousand monks. Then, continue on for a stroll across the 200 year old, teak U Bein Bridge 1.2 kilometers in length, it is the world's longest teak span.
Overnight in Mandalay.
Day 7: Mandalay to Bagan by Cruise (B, - , -)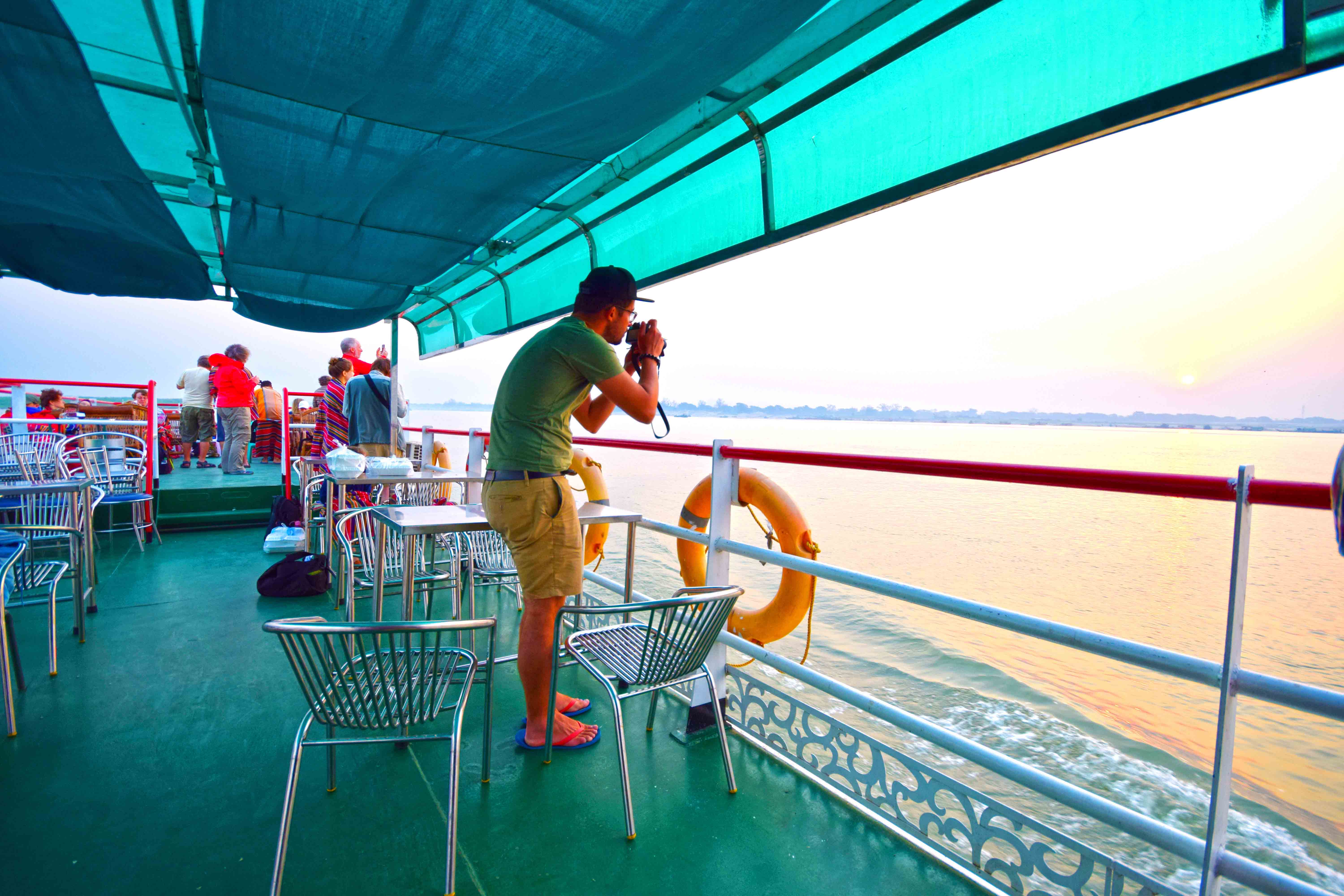 In the early morning you embark on a traditional boat to Bagan. During the cruise across the Irrawaddy River you enjoy the wonderful view of the landscape, glittering pagodas and wooden stilt villages. You pass ferries, fisher boats, wooden and bambus rafts and see the buzzling river banks. After arrival you transfer to the hotel.
Overnight stay in Bagan.
Note: In case there is no boat trip, you  might have to fly from Madalay to Bagan with surcharge of estimate 45 USD per person. We also recommend to go to Bagan via Pakokku and then to Bagan by a small private boat.  Surchage:  45 USD per person minimum 2pax.
Overnight in Bagan.
Day 8: Bagan Sightseeing (B, - , -)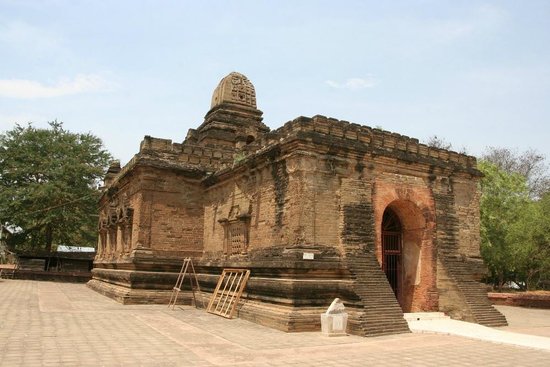 Optional Touring Begin your morning with an overview of the city on a grand scale with a hot-air balloon flight over the plains of Bagan. Enjoy the fabulous views as the sun rises over the stupas and Irrawaddy River. This is truly an unforgettable and unique experience! (Note: available only from October to March)
Today's excursion visits a range of sites, providing a great overview of Bagan's history, culture and lifestyles. The journey begins at an elevated temple with spectacular views over the surrounding plains. Continue to Ananda Temple, one of the most rev ered temples in Bagan. Afterwards we will go to Myinkaba Village and Gubyaukgyi Temple, noted for its beautiful mural paintings on its interior walls and well-preserved plaster carvings on its exterior. Nearby is Manuha Temple and Nan Paya Temple, two smaller temples with Buddha statues and stone work. Learn about the local culture with a visit to two workshops producing Bagan's most famous products: lacquer ware and wood crafts. Watch as the skilled craftsmen use techniques passed down through generations to create beautiful items. Take a break for lunch and return to your hotel for a short rest, escaping the extreme heat of the midday sun. Late this afternoon take horse-cart ride through the temple area, passing many monuments, fields and houses. Stop at an elevated temple and climb atop to watch the sun set over the plains. Return to your hotel.
Overnight in Bagan
Optional: If you are cooking lover, you are welcomed to join our cooking class in Bagan. Spend your morning time by learning how to prepare and cook some Myanmar Traditional Myanmar Food at a local family home with an expert chef. You will be pick up at your hotel and taken to the local market to buy some ingredients OR we are preparing all ingredients at home ready before heading to the kitchen. Learn to cook 3-4 dishes with our chef. Afterwards you can enjoy your dishes for lunch. 
Day 9: Fly to Heho and visiting Inle Lake (B, - , -)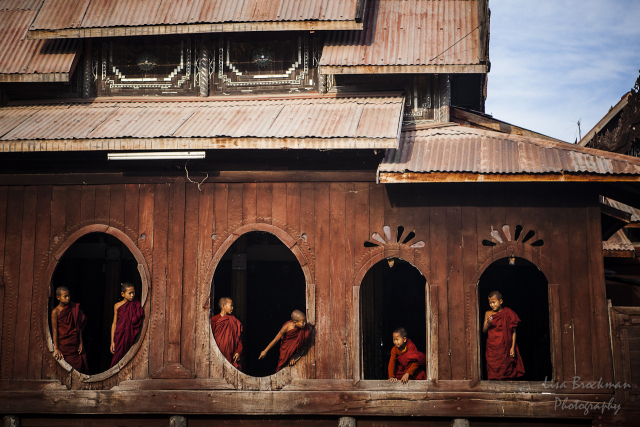 After early breakfast at the hotel, transfer to the airport for the flight to Heho. From Heho, a scenic one-hour drive leads to Nyaung Shwe, the gateway village to Inle Lake. Along the way, stop at the wooden Shwe Yan Pyay Monastery which features beautiful carvings and a collection of Buddha images. Upon reaching the edges of Inle Lake, board a private boat for a lake cruise. Pass Intha villages built on stilts over the lake and their floating gardens. Observe the leg-rowing fishermen. Visit Phaung Daw Oo Pagoda, the lake's main sanctuary, housing five sacred Buddha images covered in gold leaf. After your lunch break, explore the local crafts of Inle Lake with a stop at the weaving village of Inpawkhone and a cheroot factory, to see Burmese cigars rolled by hand. If time permits, there may be time to enjoy a short walk through one of the lakeside villages.
Overnight at Inle Lake
Day 10: Inle to Kalaw (B, L , D)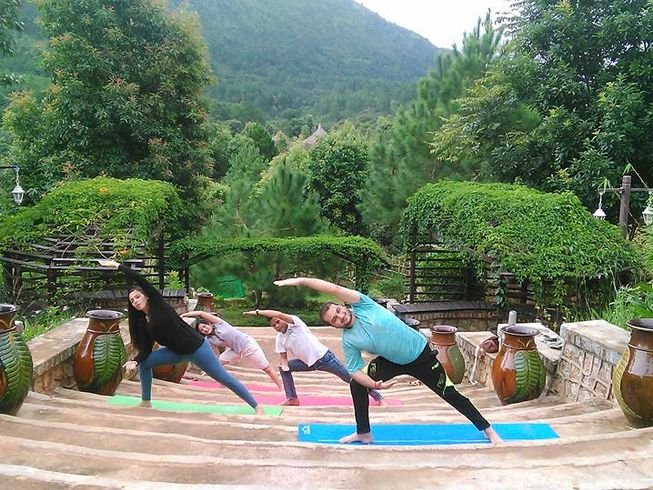 Begin visit the lake's morning market. The market rotates around the lake so as to be accessible to lake inhabitants and surrounding hill tribes who come to sell and trade their produces and wares. (Note: market is daily except on dark moon day and full moon day). After market, we will be heading to Kalaw, the beautiful pine city of Shan State. Check-in at the hotel and enjoy lunch. After some rest, you will be enjoying body message at the spa, then join Yoga sessions and meditation class. 
Overnight in Kalaw.
Day 11: Kalaw Yoga Session & Farming Experience (B, L, D)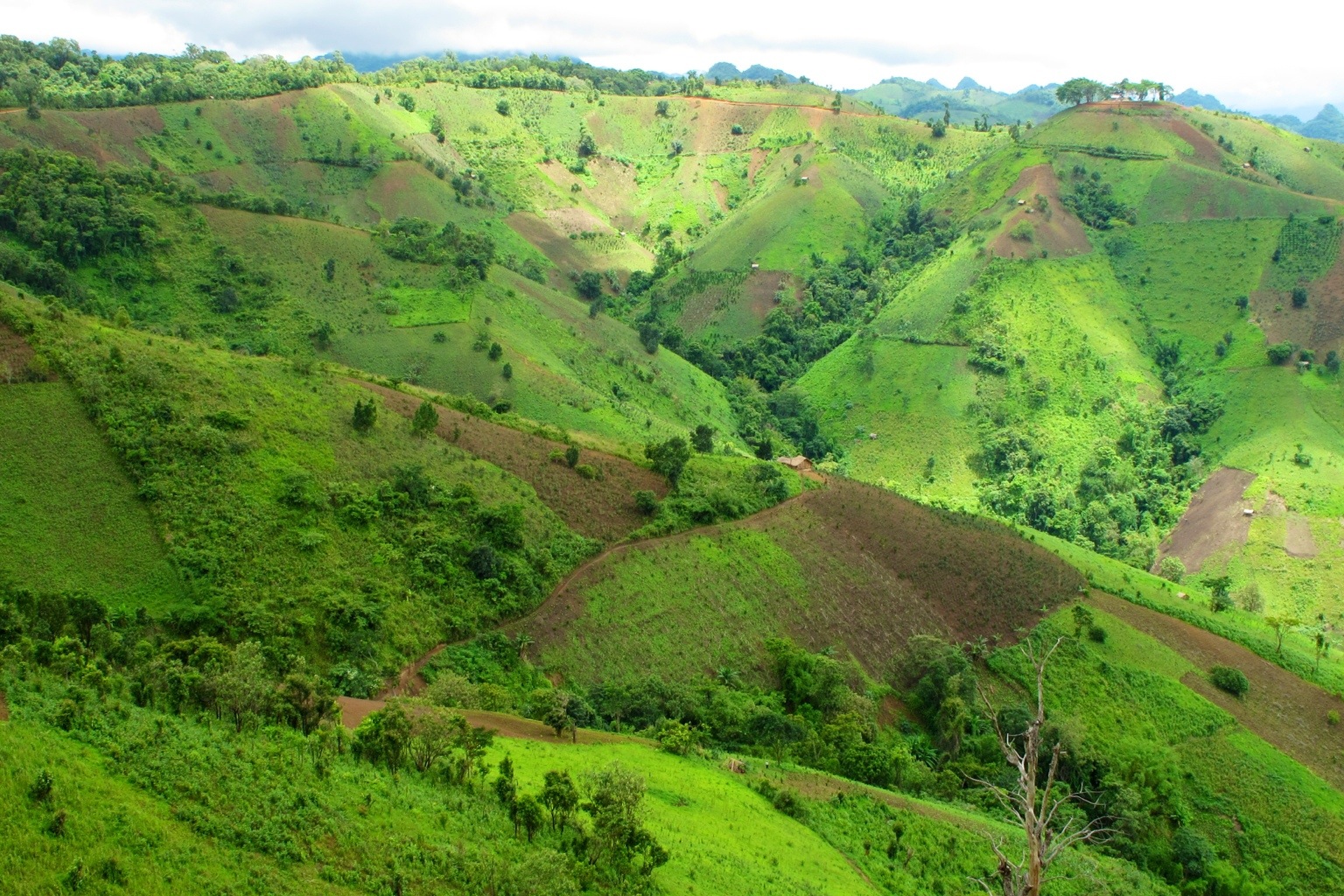 Early morning you will be doing meditation and Yoga practice, then you will have breakfast. Afterwards, you will be visiting organic vegetable garden and get some farming experience, working with Buffalos and planting pine trees and also feeing animals, milking cove and riding ox carts. Today will be a highlight day for your to feel the great experience in perfect weather. More mindfulness exercise sessions in evening. 
Overnight in Kalaw.
Day 12: Kalaw Yoga Session and village tour  (B, L, D)
Today also is a mixture of exercises and excursions.  In between the morning and evening session of Yoga, you will be visiting Danu Village name, Nathe. You will have a change to try tasting the rice and plum wine. Then also will visit Nepalese village and enjoy Nepalese food.
Overnight in Kalaw.
Day 13: Kalaw to Yangon (B, -, -)
Enjoy vegetarian breakfast at the hotel and you will transfer to the airport depending on the flight time. Upon arrival in Yangon, you will be picked up and transferred to your hotel for the rest.
Overnight in Yangon.
Day 14: Morning meditation & depart Yangon (B,-,-)
Today you will learn and get to know about Buddhism at Saddhamma Ransi Meditation Centre and you are welcome to join the meditation session as well. After that depend on your departure flight time, you will be transferred to the airport with peaceful mind. We wish you a memorable trip with rejuvenated mind and body to back into your normal life. 
                                                                        ***End of services***
What is included in the tour
accommodation inc. breakfast (B)
other meals as detailed in the itinerary (L=lunch, D=dinner)
local specialized tour guide & Yoga trainer for Yoga class as mentioned in the itinerary (English-speaking, other languages available on request)
all transfers
Mandalay – Bagan cruise and air-conditioned car/van transportation as detailed in the itinerary
domestic flights as detailed in the itinerary, economy class (20 kg luggage per person)
sightseeing as detailed in the itinerary inc. entrance fees
What is NOT included in the tour
international flights from and to your country of origin
travel insurance
meals other than those explicitly mentioned, drinks, tips and personal expenses
visa fees