Detailed Itinerary
Day 1: Mandalay – Pyin Oo Lwin
This morning, depart from Mandalay on a scenic two-hour drive to the former British hill station of Maymyo, now officially called Pyin Oo Lwin, where reminders of the colonial era remain, including brick and timber houses with British names. The afternoon is free at your leisure to explore on your own.
Overnight in Pyin Oo Lwin
There will be a surcharge [ChangeRateDollarPrice="12"]  perpaxfor evening sightseeing with Horse Cart. (minimum 2 pax).
Day 2: Pyin Oo Lwin – Kyauk Me (Train) (B, L, - )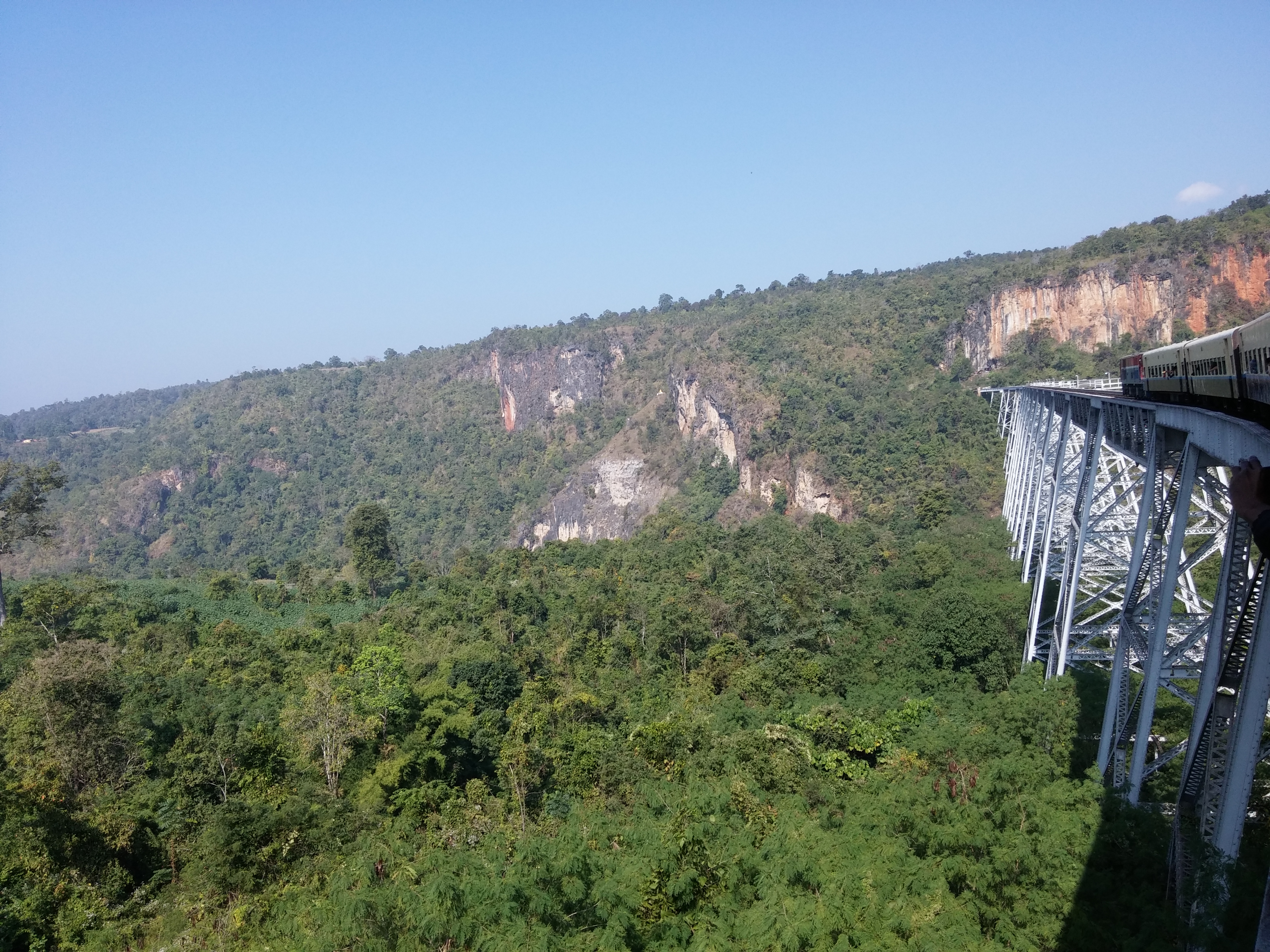 We'll depart at 0800 for the Pyin Oo Lwin train station where we'll board the local train to Naung Pain Village. The journey takes around 5 hours passing through stunning scenery including the Gokhtiek Viaduct. A lunch box will be prepared and served along the way. Upon arrival in Kyauk Me, check in to your guesthouse and stretch your legs with a walk around the entire town in one hour. Kyauk Me is a trading town nestled amid the Shan hills.
Overnight in Kyauk Me
Day 3: Kyauk Me – Trekking to Pan Hone (B, L ,D)
(Total Trekking time: 18km)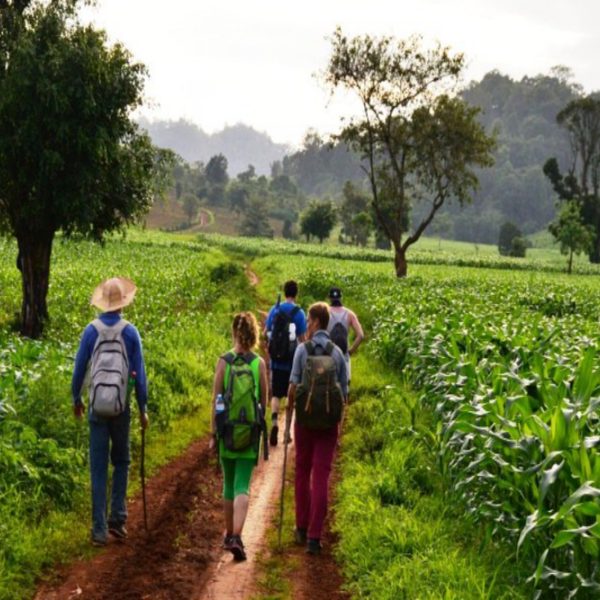 An early start, we leave around 8:00am from Kyaukme. We drive by tok tok (3 wheels bike) and slowly pass through Market and rice fields. After 30 mins drive, start walking from small village called "Indian Village". Keep walking for 3 hr to get to the Palaung Village called "Ho Kwat" where we are going to have lunch. After lunch time we slowly start climbing in the mountains and you will notice that we are totally in "Jungle". Walking through tea-plantation where you can sometime see people who are collecting tea leaves. For about 4 hr walking , a simple local dinner is prepared by the guide.
Overnight homestay (sleeping bags, mosquito net and blankets provided)
Day 4: Pan Hone – Kyaung Khan – Hae Pu – Kyauk Me (B, L,D)
(Total Trekking time: 13 km, 4 hours)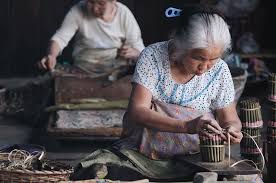 Early morning breakfast. We start early in the morning and walk to Kyaung Khan and Hae Pu through enjoying different local activity in the villages. When we arrive to Hae Pu, Tok Tok will be awaits for us to bring to Kyauk Me and will have traditional Lunch. After lunch, we still have time to explore downtown (bamboo paper factory, cigar factory and colonial building).
Overnight Kyauk Me
Day 5: Kyauk Me Hill tribe trek – Hsipaw (B, L, - )
(Total Trekking time: 14 km walk)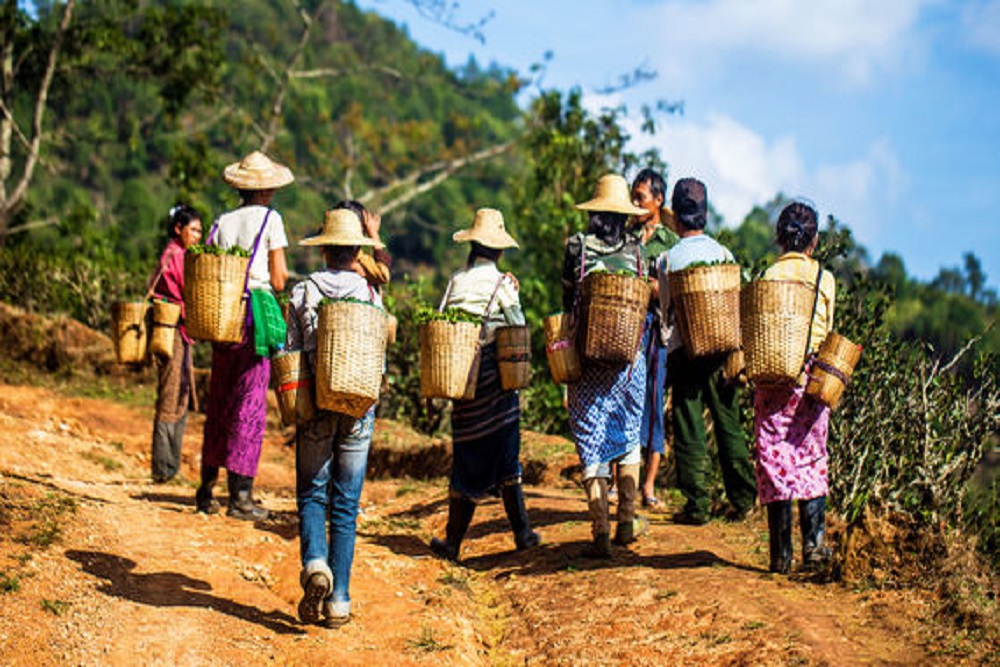 You will trek through the mountains surrounding Kyaukme during which your guide will give you a fascinating insight into the life of the Palaung people living in these remote hills. We have lunch in one of the Palaung villages. Today is a great day out in the nature in an area where you can still find remote hill tribes, they have rarely seen visitors before and they still live according to centuries old traditions. Upon arriving back in Kyauk Me, transfer by car to Hsipaw (approximately 2 hours). Hsipaw, also known as Thibaw, serves as the region's main market town. This afternoon is free to relax or take a stroll around town.
Overnight in Hsipaw.
Day 6: Hsipaw – River trip – Hsipaw (B, L, - )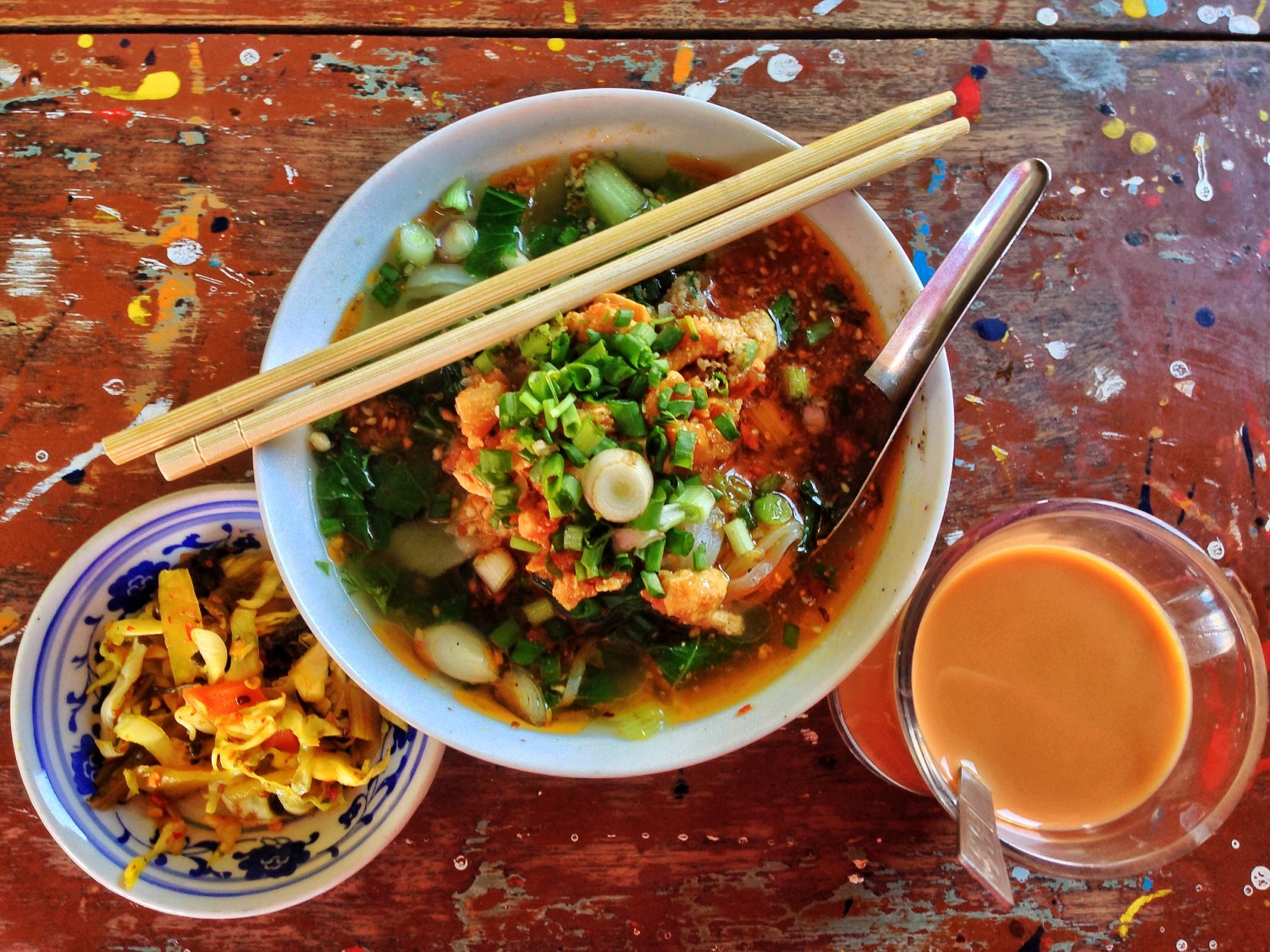 Wake up early this morning for a tour of 'candlelight market' call such because the market usually is open from 3.30 until around 6 A.M. and is illuminated by candlelight. The market is filled with people from the nearby villages, including Shan and Palaung hilltribes, who gather to trade their wares and produce. Try a bowl of local Shan noodles for breakfast before returning to the hotel.After breakfast, set off for a boat journey along the Dokehtawaddy River. Cruise aboard a longtail boat upstream to a fruit plantation where you'll disembark for a walk through the plantation, village and then visit a 150-year old monastery. After visiting the monastery, return to the boat and continue to the confluence of the Dokehtawaddy River to enjoy a swimming break. Continue to a hill tribe village where lunch will be served. Take a stroll around the village to meet with the locals and learn more about their culture, traditions and lifestyles. Mid afternoon, return by boat to Hsipaw and walk to your hotel. Wander around the town and enjoy the sunset views over the river from one of the many hilltop temples.
Overnight in Hsipaw
Day 7: Hsipaw – Mandalay – Departure (B, - , )
This morning after breakfast at the hotel, depart for the 7 hour drive back to Mandalay. A stop will be made along the way for lunch. Upon reaching Mandalay you will be dropped at your hotel of choice.
*** End of Our Service ***
What is included in the tour
accommodation inc. breakfast (B)
other meals as detailed in the itinerary (L=lunch, D=dinner)
local specialized tour guide (English-speaking, other languages available on request)
all transfers
boat tours and air-conditioned car/van transportation as detailed in the itinerary
sightseeing as detailed in the itinerary inc. entrance fees
What is NOT included in the tour
international flights from and to your country of origin
travel insurance
meals other than those explicitly mentioned, drinks, tips and personal expenses
visa fees