Detailed Itinerary
Day 1: Yangon- Pyay ( - / - / - )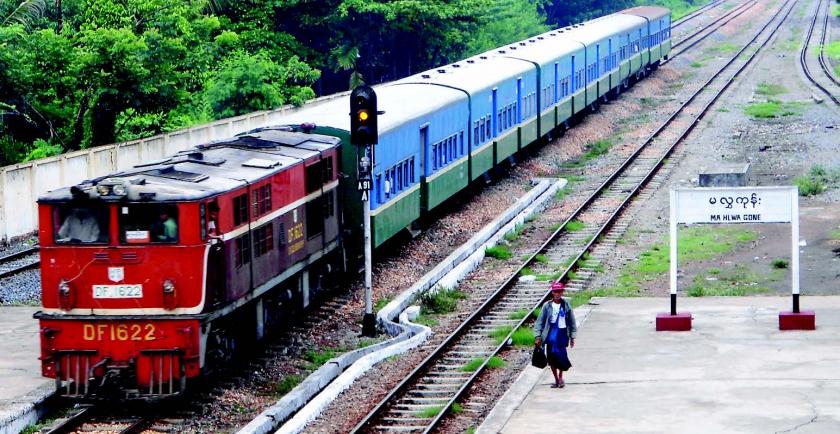 Around 11:00 (time may vary depend on your hotel location), leave from your hotel in Yangon and own transfer to train station. The train will leave from Yangon train station around 13:00 and arrived Pyay around 21:30
Upon arrival at the Pyay train station, walk from the train station to the hotel (5 minutes' walk) where we reserve a room for one night stay.
Overnight at Hotel 3D, Standard
Day 2: Pyay – Yenangyaung ( B / - / - )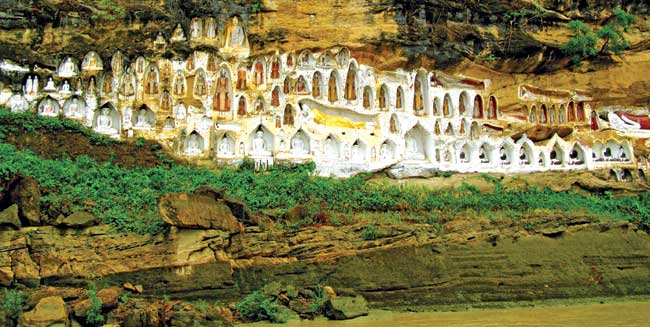 Breakfast at the hotel.
Free day at your own leisure in the morning.
Suggested to visit the lively market, visit Shwesandaw Pagoda where you get an impressive view for the city, Akouk Taung Pagoda or Sri Ksetra old city.
At 13:00, the driver will pick you up from hotel for a private transfer to Yenangyaung about 5 hours' drive.
Overnight at Lei Thar Gone Guesthouse, Superior Room
Day 3: Yenangyaung ( B / - / - )
Breakfast at the guesthouse and at 08:00, we start the fishing with a local fisherman.
Adventure on a boat - going fishing with a local fisherman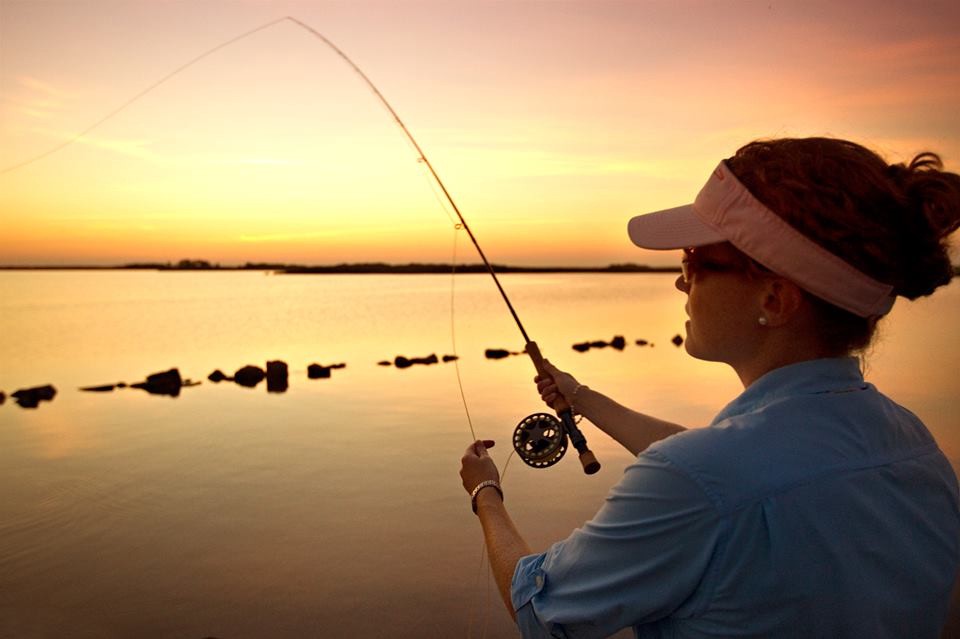 A wonderful, one of a kind experience awaits you on this half day tour. A short, early morning walk takes you down to the village Sharr Pin Yoe, just below the Guest House. Sit in a shady spot, and chat with the shy but curious children that are sure to gather around you while you wait for your driver. A brisk 15 minute drive by motorbike will take you across the wide, flat riverbed until the passable trail peters out. But a 10 minute walk will take you to the water's edge and the waiting boat. Climb aboard, make yourself comfortable and soon you'll find yourself chugging upstream whilst the riverbank, magical in the early morning light, glides silently by.  Once in a while a few children might appear and wave as you pass or a swarm of birds, startled by the approaching boat, will fly up. Half an hour later, it's time to lay out the nets, carefully easing them into the water as the boat drifts soundlessly downstream with the current.  Then it's time to just patiently sit and "kanalay" – wait.
Our western society, is constantly on the go and no longer used to waiting, so this might sound challenging, but the peaceful river and the age-old rhythmic motions of the fisherman have a very soothing, almost hypnotic effect, so that even time spent waiting seems to fly.
Soon again excitement mounts as the fisherman starts pulling in the net, neatly folding it layer upon layer, expectantly looking for silvery flashes, indicating a small fish in the net, which when found is gently removed and carefully laid in a wet cloth. The whole process is repeated several times, and you are welcome to have a try. All of a sudden, without realizing it, you recognize that you're back at the starting point. It's time to say good bye, but the good news is: the catch of the day goes with you and Ma Thu, our chef, will be happy to prepare a tasty dish with your catch for you (dinner not included).
Free at leisure in the afternoon.
Suggestion: exploring on foot
Many small villages are hidden from view but can be discovered in the immediate surroundings of Lei Thar Gone.
Cottage industries of bamboo thatching and brick making thrive, there are fishermen, cattle herders and farmers on the fertile river plains. And from everywhere curious and friendly children come running to greet strangers.
The adventurous are free to go off and explore, most probably soon getting lost in the confusion of crisscrossing lanes and paths, all seemingly looking the same. No need to worry though, helpful villagers will happily guide the lost back to our hill top haven, glad to help the "Eddeh" (foreign guest).
Our walking trails are signposted, ideal for initial exploration or for those with an untrained sense of direction, but nevertheless wishing to experience the fascinating microcosm of rural life in the Dry Zone.
Walks start on the grounds and are circular.
Overnight at Lei Thar Gone Guesthouse, Superior Room
Day 4: Yenangyaung – Motorbike safari – Salay ( B / L / D )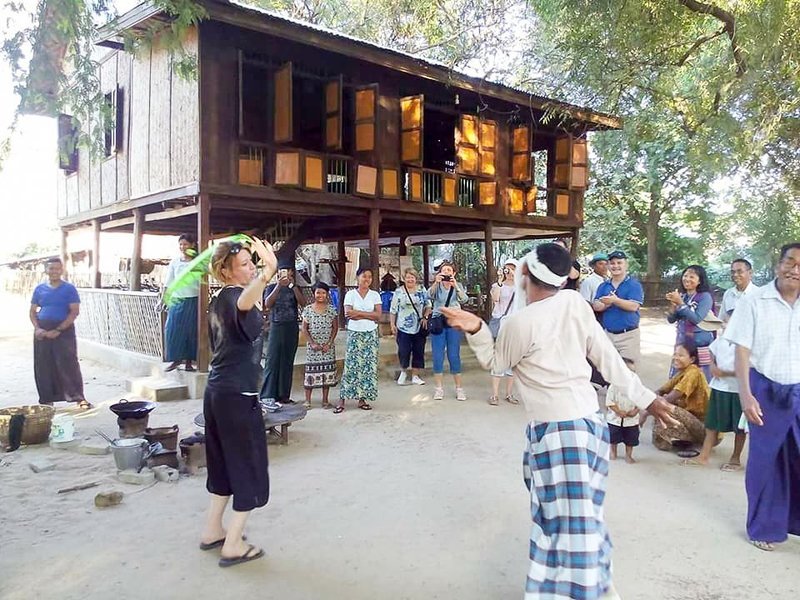 Breakfast at the guesthouse.
Discover Authentic Myanmar
On this adventurous excursion along the banks of the Irrawaddy to Salay.
This 5 hours guided motorbike tour will give you an insight into the daily working life of the local population and take you to Salay. Your driver will collect you at the Guest House at 7:30am. The route will take you across sandy tracks along the river bank, where you will encounter a colorful and seemingly never ending procession of people going to work on foot or by motorbike, women carrying heavy loads on their heads, children in their uniforms on their long and dusty way to school or ox carts squeezing their way past oncoming traffic. Tap on your driver's shoulder whenever you care to stop for photos.
In the small hamlet Phayar Gone. Fertile fields with laborers wearing khamauk, the typical conical bamboo hats, herds of goat and cattle, picturesque little roadside shops and impressive Banyan trees are all a part of the timeless scenery.
After we drive about 15 minutes towards Sale and in Sale you are free to roam around the hills and discover the three dozen temples; a few have unfortunately suffered the ravages of time. Inside the others you will discover wall paintings, some with Mahayana motives. They are as intricate and beautiful as usually seen only in Bagan. As an added bonus there are no entrance fees, no hawkers, no "do not touch" signs. 
We continue on motorbikes to visit Pakannge village, a small village that was set-up by people originally from Bagan who didn't want to follow the strict Buddhist rules the first king of Bagan enforced upon them but rather followed the old animist beliefs.
A picnic lunch will be served in Pakannge village.
We continue on the back of motorbikes to Magyikan Village where we stay overnight for one night.
Visitors will have a chance to experience local homestay at village houses besides enjoying agricultural sceneries, observing local traditional activities and culture of the people of Magyikan and nearby villages.
Magyikan village community based tourism project started with 3 houses, two long-legged ones built in wood and bamboo and the 3rd one is made of brick. Each house can accommodate maximum 4 clients at the same time.
Primarily, the villagers will be the host to the visitors while organizing some of the activities in and around the village. They will introduce "normal daily life of a local villager" that is enriched with local culture and daily life activities, to the visitors. 
We wants to support local communities and therefore we decide to have the tour accompanied by local people who have limited English skills but love their area and will lead you though their community with pride.
Dinner at the home stay.
Homestay at Magyikan village (basic facilities, shared bathroom facilities)
Day 5: Salay – private boat to Bagan ( B / L / - )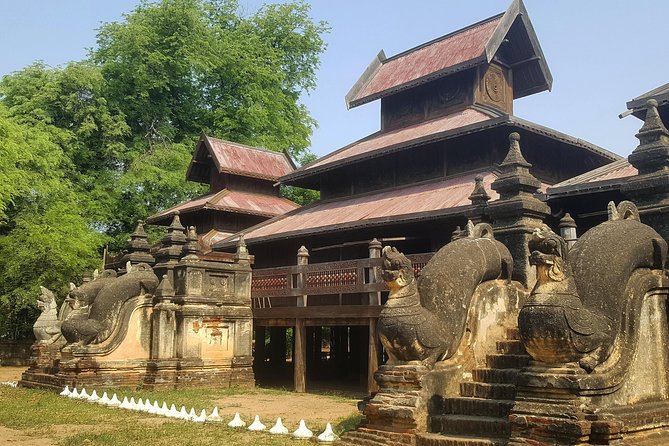 Breakfast at village house.
Around 09:30, the guide will pick you up from Magyikan village and drive to Salay where we start visit the beautiful wood-carved monastery.
From here, we start the walking about an hour to explore the old monastery, temple ruins, colonial buildings and we end the tour at Salay House where refreshment drinks will be served.
At 11:00, transfer to the jetty where we take a private boat towards Bagan about 5 hours while we serve a packed lunch on board.
On arrival at the jetty in Bagan, transfer to your hotel in Bagan.
 *** End of Our Service ***
What is included in the tour
All transfers and transport as per the program:
All accommodations as per program (based on twin/double sharing room)
Service English speaking station guides
All meals as mentioned (B=breakfast, L=lunch, D=dinner).
All entrance fees on tour
Private Boat from Salay to Bagan
What is NOT included in the tour
Air tickets domestic and international
Insurance
Personal expenses
All drinks
All optional tours
Tips
Other expenses that not mentioned on the itinerary
Any peak season surcharge (normally New Year period)
Visa fees and/or visa authorization