Temples & tortoises - private car from Mandalay to Bagan
Duration: Full day Tour
Pick Up:          07:30am @ your hotel (City area)
Drop Off:        03:30pm @ your hotel (City area)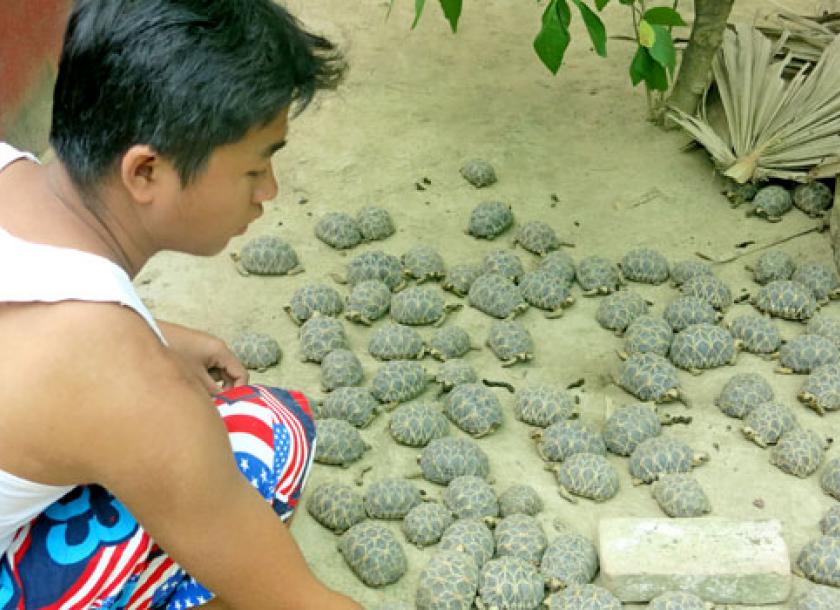 A full day excursion to explore more of the country side with the experience of visiting a hidden cave temple and Burmese star tortoise in the wildlife sanctuary.
With a private car and driver, we take you to a hidden cave temple - Ta Moke Shin Pin Shwe Gu Gyi Pagoda the excellent creatures of its exterior with plants, animals and characteristic of myths. From here, we continue drive to visit Burmese star tortoise at the Minzontaung Wildlife Sanctuary.
The Burmese star tortoise is an endangered species originally from the dry zone in Myanmar and in urgent need of protection. The Minzontaung Wildlife Sanctuary has been doing an excellent job in breeding tortoises and setting them back out in the wild. The simple visitor centre and the breeding centre to see more of the tortoises gives you more information about this endangered and oh so cute little animal. Your visit to the centre will support the project.
After the visit to the tortoise centre, a local lunch at a nearby restaurant and continue about 2.5 hours leisure drive to Bagan.
What is included in the tour
Fullday Car with driver
Lunch at local restaurant
Entrance fee
What is NOT included in the tour
Hotel accommodation
Zone fee
Travel insurance
Additional meals, drinks, gratuities and personal expenses