Detailed Itinerary
Day 01: Arrival Bagan, Bagan Sightseeing (-, -, -)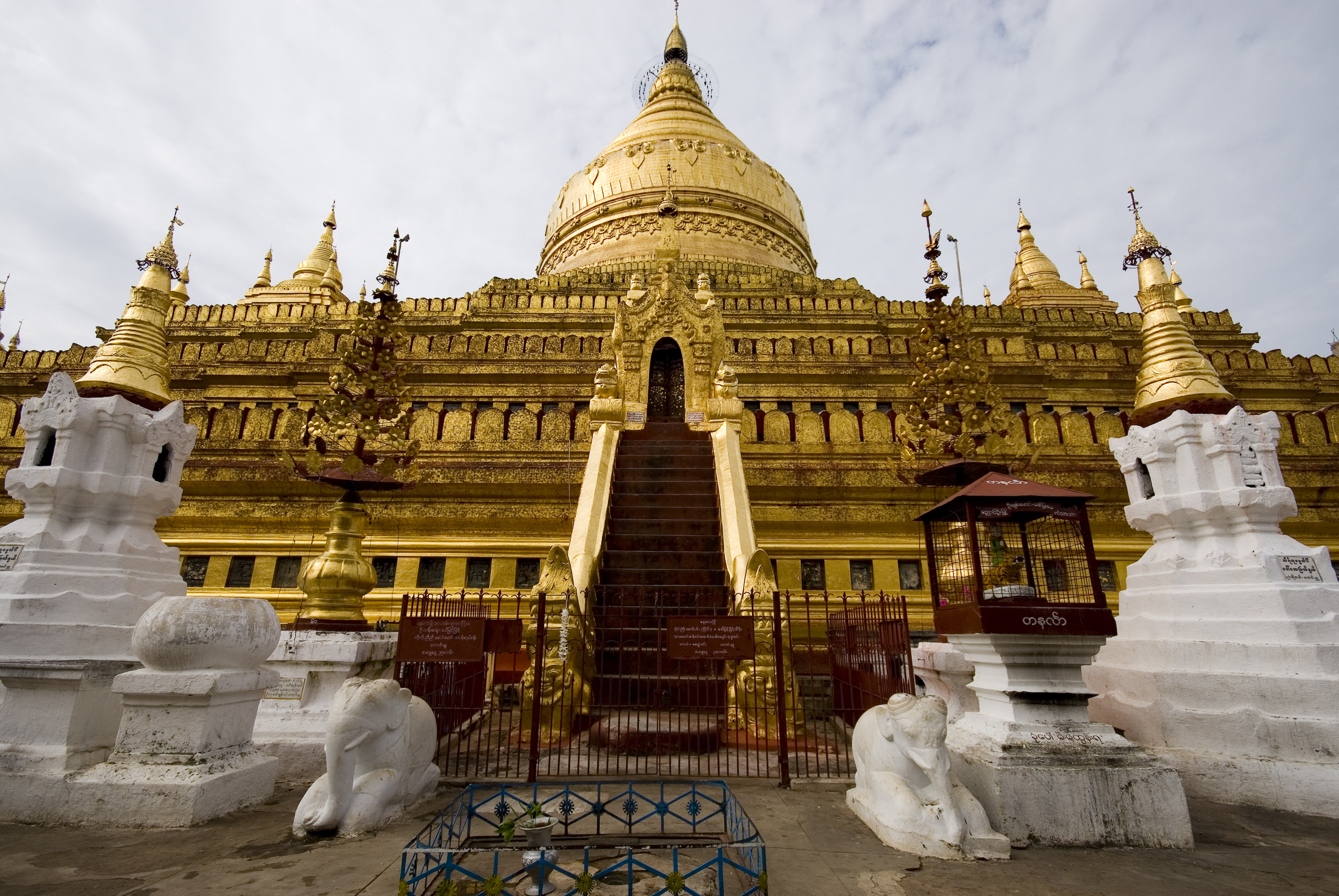 After breakfast, transfer to Yangon Airport for a flight to Bagan. Upon your arrival time, transfer to your hotel. After a short rest, you will explore the archaeological fields of Bagan. Between the 11th and 13th century one of the greatest and most beautiful cities of Asia was located at this field and decorated with more than 13000 temples, pagodas and monasteries. Around 2000 religious buildings are preserved.
Visit the Shwezigon Pagoda which was built in the 11th century, the kubyaukgyi temple with its famous mural paintings and the Htilominlo temple which reaches a height of 46 meters. In the afternoon continue to the well-known Ananda temple which once set the architectural benchmark in Asia. Later see the holy Manuha, Nanpaya and Myinkabar Gubyaukgyi. Enjoy the sunset at one of the many pagodas.
Overnight stay in Bagan
Day 02: Bagan – Sor Long Village (Meal: B /L/D)
You will depart from Bagan earily morning , there will be four hour drive among the forested mountain and can take photos of the nature, through beautiful landscapes dotted with traditional bamboo huts, gold stupas and ox carts on the road. On arrival you will be shown to your comfortable accommodation where you can relax after the drive. Accommodation provided is simple and clean. Our modest ensuite, twin bedrooms come with comfortable mattresses, blankets , mosquito nets and bathroom attach. We do not have electricity during night time but solar powered lighting is available. After you will join the lunch, for traditional Chin food at the Community Lodge.
The afternoon offers time we will visit one or two Chin ethnic tribes if time permits. Here you will encounter Nga, Muun , Daai , Uppu and Yin Do women with different facial tattoo patterns. You can see the tattooed face woman who play flute by her nose. After meet with your car and return back *Community Lodge.
For dinner, you will join the community, for traditional Chin food and Chin Khaung (Traditional Beer) at the community lodge. After dinner the villagers will entertain you with their ** Cultural dancing.
Overnight at Sor Long Community Lodge
Day 03: Trekking Mt KhawNau Sone – Village Visits – Mindut (Meal : B/L/D)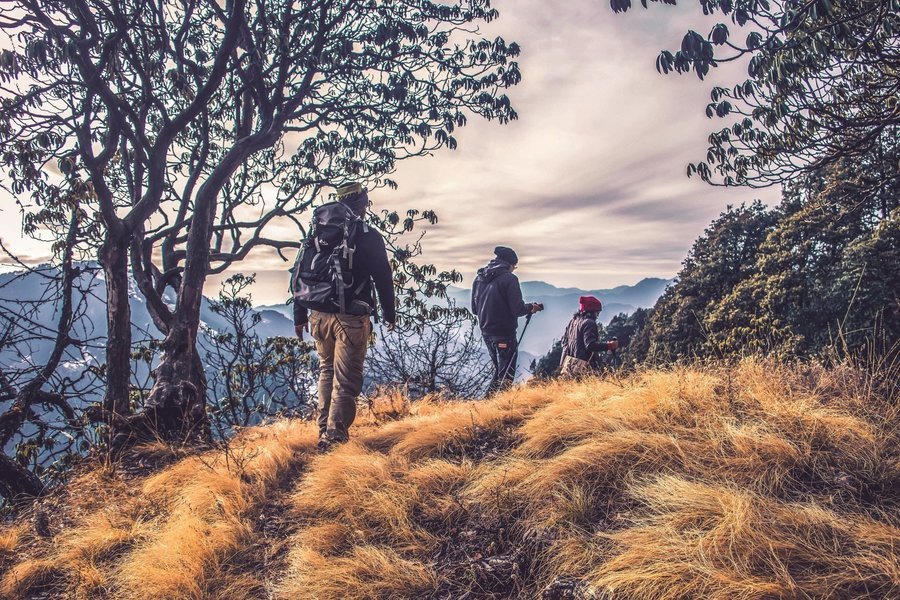 Mt Khaw-Nau-Sone is part of the Chin mountain range with a height of 10500feet above sea level and one of the highest peaks of Southeast Asia. Mt Khaw Nau Sone (Nat ma Taung / Mount Victoria) is a protected area, in Khaw Nau Sone National Park which was established in 1994. It's area is 279 square miles. The park is an association of ASEAN Heritage Park and includes an important birding area. The park offers virgin forest , wild orchids and colorful butterflies. We start the day with a traditional Chin Style breakfast at the community lidge. After breakfast , we drive to base camp about 17 kilometers away from the community lodge. At base camp we prepare for a trekking adventure up Khaw Nau Sone. This walk will take approximately four hours. A packed lunch will be taken at the top of the mountain, where you can enjoy the fresh air with a 360 degree view of the Chin hills. Return to base camp and continuous proceed to Mindut.
About 2 hours driven arrive Shame village, cease the car and start trek to Kyardoe village (45 minutes trek) where you can observe the culture and tradition of the Chin hill tribes. Their way of life is very different to the Burmans from the time they are born to their death.
In this village , they sacrifice animals such as bulls , pigs and mitigation for spiritual reasons. Every household in the village is decorated with the skull of bulls, goats and wild animals they got from the forest. To the villages, there is a sense of pride to decorate their houses with these skulls because is shows their power, wealth and prestige. They record how many animals they sacrificed by decorating a large wood spike with different carving for different meanings. On the way visit to Lote-Bell village, Pukwan village and proceed to Mindut. Dinner at local restaurant.
Overnight at hotel in Mindut.
Day 04: Mindut (Meal : B/L/D)
Mindat Township is situated 4960 feet above the sea level, it is a mountainous region and has abundant rainfalls and natural forests. Due to its cold climates, the view of Mindut can be enjoyed under misty blue sky. Local communities still wear traditional clothing and carry Chin backets and knives. Many women adorn themselves with their beautiful handmade necklaces and large traditional earrings.
A breakfast and start to sightseeing Mindut and environs. Explore the Chin traditional and culture. Visit to the hill tribe's villages such as " NupHtai" village. Pan Au village, visit to rare seen beautiful chin Museum. Observe their traditional and their ways of life. Evening watching sunset @ waibutaung monastery (if weather permit). Lunch and Dinner at local restaurant.
Overnight at Hotel in Mindut.
Day 05: Bagan (Meal : B/--/--)
Early morning visit the small market of the town. After breakfast leave from Mindut to Bagan. Upon arrival, transfer to the airport for a flight to Yangon. En route to Nyaung U airport, we will stop at local restaurant for Lunch.(your own account)
                                                                  *** End of our service ***
What is included in the tour
accommodationinc. breakfast (B)
other meals as detailed in the itinerary (L=lunch, D=dinner)
local specialized tour guide (English-speaking, other languages available on request)
cultural dance w/bon fire party
all transfers
boat tours and air-conditioned car/van transportation as detailed in the itinerary
sightseeing as detailed in the itinerary inc. entrance fees
What is NOT included in the tour
international  flights from and to your country of origin
travel insurance
meals other than those explicitly mentioned, drinks, tips and personal expenses
visa fees