Highlights
What makes this tour special
Escape to the rural village, Kyaikthale Village, not far from Yangon, but it is far from day-to-day busy lives
Take part in local cooking class and learn how to use the freshly picked vegetables from Bio Garden
Learn about their home industry, farming techniques and agriculture
Join in with the villagers and participate in plant trees and vegetation 
Day 01: Yangon – Kyaikthalae village (-, L, D)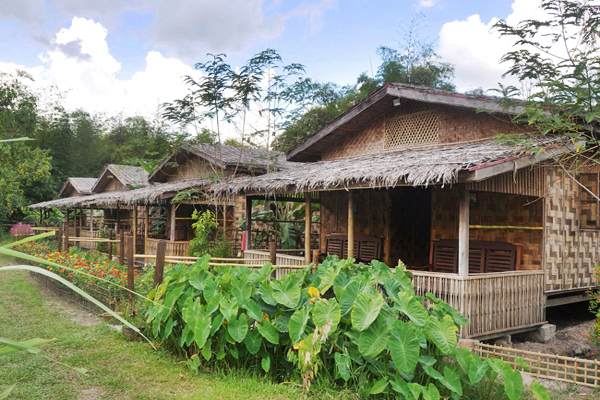 On arrival into to Kyaikthalae village, this morning guests will receive a warm welcome at the community lodge. A talk will then be provided by the community leader to explain more about the village and the people the project currently supports. This will be followed by lunch and an exploration of the village. This will be a great opportunity to learn about local industry, including bamboo basket weaving and sewing. Dinner will be provided at the community lodge.
Overnight at Community Lodge
Day 02: Kyaikthalae village (B, L,D)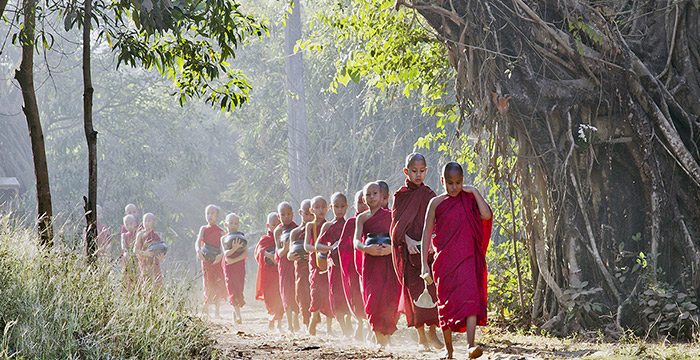 Start the day with by making a food offering to the local monks as they go about collecting their alms. After carrying out your day's "good deed", we will then return to the community lodge for breakfast. Shortly after, we will explore the fields of the local farming community to learn about the creation of natural fertiliser, the cultivation of crops and poultry farming. Assuming you've worked up an appetite, we will then enjoy a Myanmar cooking class, using some of the produce sourced from the field. For  those we do not wish to join this, or have not worked up an appetite, it will be possible to take part in a tree planting initiative. Lunch will be served at the village.
After lunch we will drive to the Phayargyi, where it will be possible to learn about traditional pottery making techniques at the long village's 15th century kiln site. Dinner will be served at the community Lodge.
Overnight at Community Lodge
Day 03: Kyaikthalae Village (B, L, D)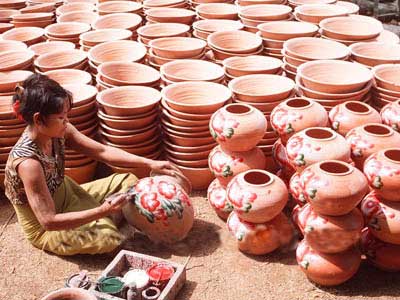 After breakfast visit the Mingalar monastic school to greet the children that study and reside there. During your visit, it will be possible for you to hand over the vegetables sourced from the bio-garden to make sure they enjoy a nutritious meal. After lunch, you may wish to visit the Maung Tee Zedi built by King Anawrahta, one of Myanmar's most famous and popular rulers. En route to Yangon, you will stop at Paung Taw Chote Pagoda and Twante's pottery village. After that, we will come back to Yangon.
What is included in the tour
• accommodation inc. breakfast (B)
• other meals as detailed in the itinerary (L=lunch, D=dinner)
• local specialized tour guide (English-speaking, other languages available on request)
• cultural show, fishing equipments
• all transfers
• boat tours and air-conditioned car/van transportation as detailed in the itinerary
• domestic flights mentioned in the itinerary
• sightseeing as detailed in the itinerary inc. entrance fees
What is NOT included in the tour
• international  flights from and to your country of origin
• travel insurance
• meals other than those explicitly mentioned, drinks, tips and personal expenses
• visa fees